I'm always on the lookout for great gadgets and gear for when I travel and this month has been FILLED with lots of adventures. Over the past month I've spent time in Boston (twice), Playa del Carmen/Mexico,  and New Orleans, and am leaving in a few days for Martha's Vineyard/New Bedford to check out some great events that celebrate a time gone by and eat LOTS of great seafood.
Each time I hit the road or the jetway, I think of something that I could use, and this month I found THREE new items that have made my travels a LOT easier. Thank you to these three brands who sent me products that made the grade this month in  my must have new travel accessories.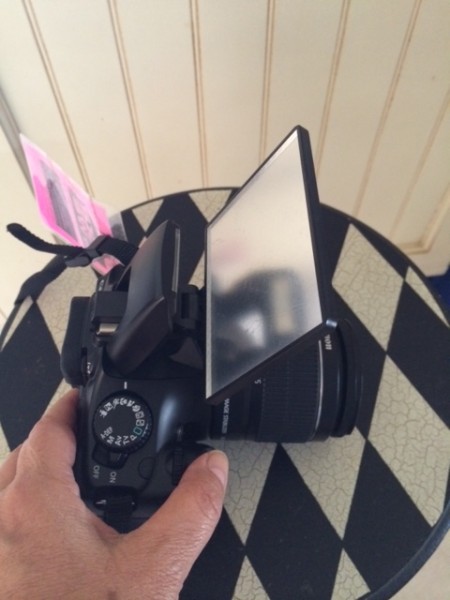 I used to struggle with taking close-ups and portraits. I'm just NOT a naturally good photographer, and while I can fiddle with the photo a little after the fact, I honestly DON'T have a clue as to what I'm doing. As a result I get lots of red eye, shadows, or the photo is just TOO dark. I've tried using my mobile phone for back-lighting (it does work on a small close-up), but it's difficult to hold a large camera in one hand, my phone in the other, and try to keep steady as I click the shutter button.
Lightscoop came to my rescue with their Lightscoop Deluxe. It's a simple (non-tech) mirror that redirects the light from your pop-up flash to a wall or ceiling, keeping the shadows away and a more natural, even light source on your subject matter. It's easy to see the difference in some of my older photos and my newer ones (especially food photos, that ALWAYS seemed to have plate shadowing).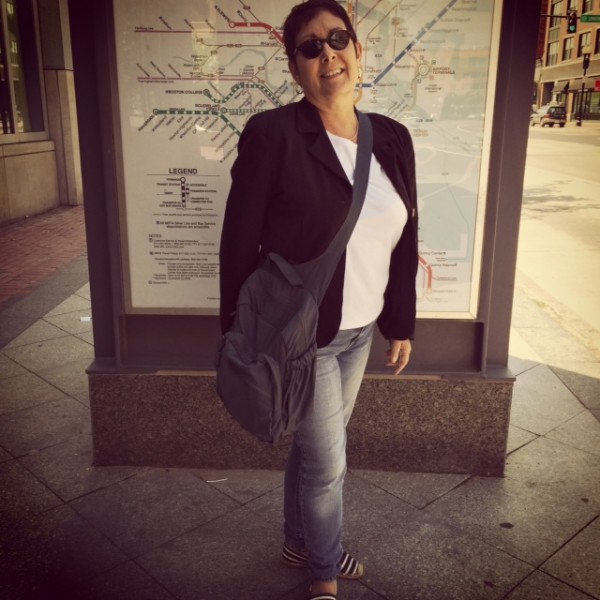 If you follow my facebook and twitter pages you probably saw me make the statement that I'd never owned a backpack. Lugging my gear while traveling was always a matter of bringing a camera bag, a pocketbook, and whatever else I needed to tote all separately. My shoulders always hurt when I travel, I would have to fish around for what I needed, and I'd get frustrated.
Lite Gear came to my rescue by sending me one of their City Packs and a City Tote. I fell in LOVE with the City Tote. So much so, that I haven't even used a handbag for day to day since receiving it. Both are so light that you don't have the added weight that a handbag has on your shoulder, and the pockets make it easy to separate things that you need quickly.
Why the City Tote? It hangs on your body like a traditional cross-body bag with the advantage of backpack styling. I trekked around Boston with it for over a week and was HOOKED. I love it so  much that I've added my tassel from a Moroccan street market as a pull.
Not only a travel favorite, but an EVERYDAY favorite!!
I spend approximately 2-weeks each month in hotel rooms. I am used to it. Some of luxurious with amenities that make me feel like I'm a princess, other times I want to click my heels and say "there's no place like home"….and make a SWIFT exit. Whatever the accommodations  may be, I'm there to do  my job, to LEARN about the destination and WRITE about it. There's NOTHING more frustrating than plugging in my computer, putting in the wifi password given to me by the hotel, only to find it's slower than dial-up in the good old days.
NetGear to my rescue! As you can see, I always bring along my travel power strip with usb because hotel rooms just NEVER seem to have enough sockets for me, but that black router that's plugged in OVER my strip is a multi-purpose LIFESAVER. I was able to switched wireless devices to a wired connection (faster) and create a stronger ethernet connection using the wire feature. But the MOST important features are
A personal firewall (I don't have to put my settings in a hotel room to public, meaning I can access/do more) for public connections like my hotel room or that Starbucks downstairs in the lobby. A simple flip out of the antennae and I get MORE RANGE from the hotel (or even my home) wifi. YES, I can actually get my work done without waiting, and waiting, and waiting.
So hardwire, wireless, hotel, home, wherever…this is a travel writers DREAM!
I received products to facilitate this post. Not all products that were sent to me made this post. I only chose the best of the best, so you can be SURE that I stand behind them!