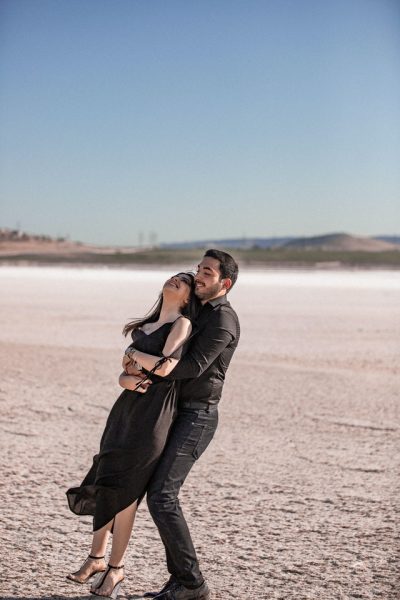 There's no denying that planning and hosting weddings are expensive. That's why some couples have limited funds for their honeymoon. All too often, they opt to do something quick and cheap (with the promise of something better in the future) or forego the honeymoon altogether. That's where honeymoon registries or funds come into play. They provide a means for friends and family to pitch in on everything from airfare to admission tickets for couples to take their dream getaway. 
What Is a Honeymoon Registry? 
Like a wedding registry, a honeymoon fund is a list of items or activities the engaged couple wants their guests to help cover. Typically completed through an online platform, users can add everything from hotel accommodations and restaurants to special services or events to a digitized list. 
Guests review this information and can either offer to pay for something as a whole or simply donate a dollar amount. For instance, your parents might be willing to pay for the plane tickets, your siblings might pile their money together to cover jet ski rentals, or your grandmother might donate $100 towards whatever you see fit. 
What Are The Benefits? 
There are several benefits to creating a honeymoon fund in addition to or instead of a wedding registry. Here are just a few to consider: 
Do Things That Interest You

–

While some couples can afford a simple honeymoon, they don't have much money to cover activities. Though there's certainly nothing wrong with getting cozy with your new spouse in a hotel room, chances are you want to get out and do things you've never done before. A honeymoon registry allows your guests to pay for anything from a day at the spa to tickets to a live event. 
Easier For Guests

–

Contributing to a honeymoon fund is a lot easier for friends and relatives than purchasing a gift. It eliminates the need to have the item shipped in time or visit a store in-person. There's also no need to worry about wrapping the gift or lugging it with them to the wedding. (Which also means you don't have to worry about getting the gifts home later.)
Experiences

–

Whether you guys are already cohabitating or you're the type of couple that prefers experiences over physical items, creating a honeymoon registry is ideal. It ensures that you're getting an experience that you'll cherish forever. 
Less Stress

–

You'd think that your honeymoon would be the time to unwind, but that's not always the case. When you're strapped for cash, you can't help but stress over every penny. Not to mention, having to skip something because you can't afford it is heartbreaking. The idea is to enjoy each other's company in a new destination and have fun doing it. If you've got contributions from loved ones, then you don't have to stress about money. 
What To Add?
If creating a honeymoon registry sounds like something you're interested in, you may be wondering what to add. While some couples simply ask guests to contribute to a financial goal (i.e., $5,000), others like to be more detailed. You can include activities like snorkeling, fishing, or a comedy show. You can also ask for assistance with your hotel or dining. Lastly, you could incorporate a wedding registry to include travel items you may need like luggage, fishing gear, or hiking boots. 
Wedding registries serve as a template for guests interested in purchasing something for the soon-to-be-married couple. Traditionally, couples would select household decor, cookware, and other essential items to fill their new homes together. However, these days, most couples already have everything they need. As such, a honeymoon fund or registry is an ideal decision. It allows you to take the trip of your dreams without having to worry about expenses. The best part is you can try new things and create memories that will last a lot longer than any physical gift.