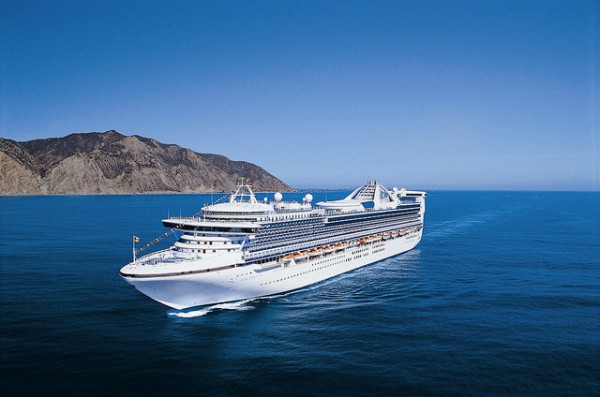 Mr. S and I are big on giving experiences rather than gifts for the holidays. We also take the time to escape and relax from all of the craziness as soon as it's all over. It used to be that at least ONCE a year, we'd drive down to the port in Fort Lauderdale and hop on board the Caribbean Princess.
It was OUR ship
We cruised on her 3 or 4 times before trying something new. Maybe it's because the ship was Mr. S's first and he was comfortable with the layout. Or, maybe it was the great service, food and activities that kept BOTH of us happy (we're VERY different types of travelers).
Or maybe, it was the awesome deals that we got!
When you live near a port, cruising is less expensive than a night in a hotel.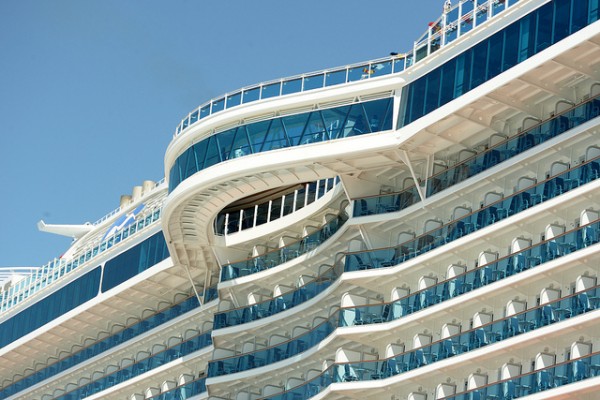 Once again, I'm on the lookout for great travel experiences without breaking the bank, and LOOK at what I found.
GREAT DEALS on Princess Cruises including:
Caribbean Getaway cruise – 4 days: $249 interior (was $499); $399 balcony (was $749)
Caribbean cruise – 7 days: $449 interior (was $749); $699 balcony (was $1,199)
Tahiti cruise – 10 days: $999 interior (was $1,999); $1,599 balcony (was $2,599)
Panama Canal cruise – 11 days: $999 interior (was $1,599); $1,499 balcony (was $2,199)
Hawaii cruise – 15 days: $1,199 interior (was $1,699); $1,799 balcony (was $2,599)

I found a 4-day cruise from my home port (Fort Lauderdale) to the Bahamas and Turks & Caicos for only $249 per person!!
They're offering UPGRADES
In addition to special fares, passengers booking balcony staterooms or above will receive an onboard credit of $100 stateroom (for cruises 10 days or longer), $50 (seven- to nine-day cruises), or $30 (one- to six-day cruises); and those booking interior or oceanview staterooms can get credits of $50 (cruises 10 days or longer), $25 (seven- to nine-day cruises) or $15 (one- to six-day cruises).
If you've NEVER cruised before, Princess makes it SO easy. If you're a seasoned ship mate, you already know that these are great deals. We love the new shorter Getaway cruises from Ft. Lauderdale and Los Angeles, when we don't have time for a full 5 days or week.
HURRY
These prices are only available from today through December 20. If you act now you'll be able to grab savings of up to $2,000 per stateroom on a variety of warm weather vacations, including Caribbean cruises, plus enjoy up to $100 onboard credit.
Whether you want to go to
Caribbean'
California coast
Hawaii
Mexico
Panama Canal
Tahiti and South Pacific
or on a short trip to nowhere
Now is the time to do it! We're going on a cruise in March, with this sale I may just see if I can buy Mr. S an extra holiday gift.
Details
Additional information about Princess Cruises is available through a professional travel agent, by calling 1-800-PRINCESS, or by visiting the company's website at princess.com