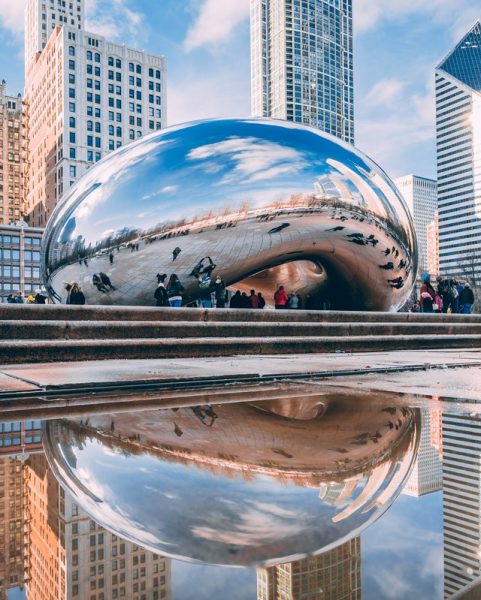 Chicago is a first-class city. It is a city that doesn't need to compare itself to other cities. Rivaled by few, Chicago has it all—luxury, poverty, art, food, and attitude. Whether you're looking for great financial consulting, some of the finest medical care in the world, or economic expertise, there are some high-end services in Chicago that shouldn't be ignored. If it's luxury you're after, Chicago will provide. If you're looking for some of the best dentistry, the city has that too. Whatever it is, you can be sure that Chicago has the finest version and highly skilled professionals to get the job done.
Hospitality
There's no shortage of great hotels in Chicago. Couple Midwestern hospitality with the money that comes in and out of the city and you have some amazing places to stay when you travel to the Windy City. With a wealth of different options for various types of establishments, hotels are cheaper right now.
Not only has the pandemic affected the patronage of Chicago hotels, but they also need employees back. Since almost two-thirds of people who went on unemployment made more from their benefits than their occupations, the customer service industry has struggled to staff their businesses. If you're looking for a cheap time to blow it out in Chicago, find a boutique hotel for a reasonable price today.
Medical & Dental Services
Chicago is a city that has a high level of everything, and this includes medical and dental services. There are top-rated experts ranging from plastic surgeons to this Chicago Loop Dentist to the top rated hospital in Illinois, the Northwestern Memorial Hospital. Big cities such as Chicago seem to attract some of the top talent in any field, and that includes the people who keep us healthy and smiling. 
Beauty
Are you looking to get your hair done? What about a pedicure? Professional makeup? Whether you're looking for a service or a designer clothing item, you'll be able to find whatever you want in Chicago. Chicago is glitz and glam. It is stylish and luxurious. Fashion is a huge part of the city, but so is taking care of yourself. When it's time to treat yourself, Chicago is a magnet for all the people in the Midwest to come shop and get treated like a queen.

Restaurants
There is not absolutely any shortage of amazing restaurants in Chicago. It is home to Michelin star restaurants like Alinea and TV stars like Stephanie Izard from The Girl & the Goat. While the city is known for its deep-dish pizza, sandwiches, and hot dogs, there are plenty of fine dining locations to experience one of the most amazing meals of your life. It's the perfect place to go when you're looking to eat at some incredible restaurants and eat high-level food.
Economic & Financial Consulting
Finally, Chicago is known for its economic school at the University of Chicago and the financial sector of the city. If you are looking for economic and financial advice, Chicago is the place to spend some time. Rub elbows with some of the richest people around and learn how to properly invest. New York City has the best reputation for finance, but you shouldn't overlook Chicago. When it comes to high-end services, Chicago never disappoints.
It doesn't matter who you are, what you're interested in, what you do for a living, or how much money you have, the high-end services available in Chicago provide. It is known for its crime, but it's also known for its money. There is no shortage of amazing luxury services, restaurants, hospitality, and consulting. When it comes to fashion, beauty, food, and finance, Chicago is a leader.
Look no further than Chicago. The city prides itself on having what you need. It is a tough city with an attitude. When you're looking to make it big and enjoy all the amenities the winners take advantage of, come to Chicago. Whether it's for the weekend or to live full-time, the Windy City has so much to offer. What are you waiting for? Chicago is calling you and you should answer.