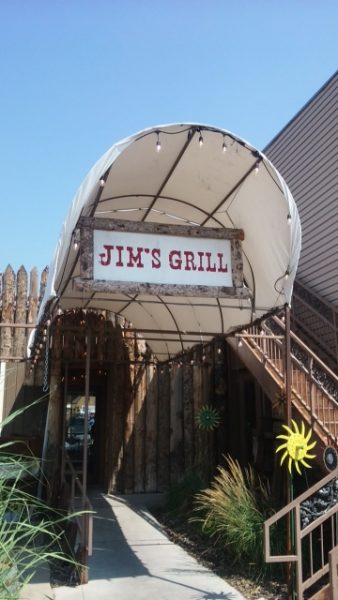 I like to travel throughout Utah as often as I can, and when the thermometer hit 100 degrees with inversion at an all time high, it was time to jump into the camper with Clem the dachshund and hit the road.  It is fruit time – or almost – in Brigham City and Ephraim and since I am a fruity in more ways than one, I decided to find my way up the roads to the fruit stands.  I filled up the camper with sunny peaches, creamy cherries and crunchy elk jerky and I heard a yelp from the passenger seat – Clem wanted to stop.  He was hungry.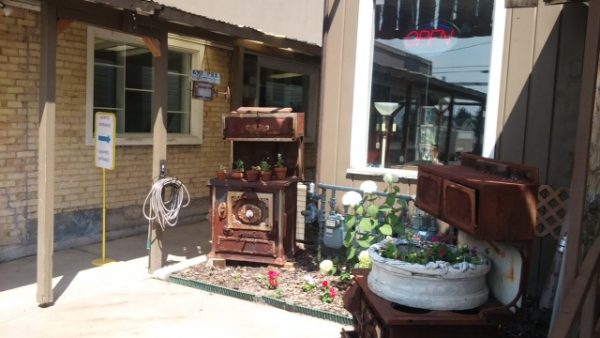 We were in Smithfield on Main Street and suddenly I remembered a write up I had read about a small grill in Smithfield that was superb.  Jim's Grill, 101 North Main Street, surprised me when I stopped, for what before my wondering eyes did appear but all kinds of whimsical antiques and old vintage stuff, including a Conestoga wagon top arching above the entrance to this amazing restaurant that spans the 1800s in décor.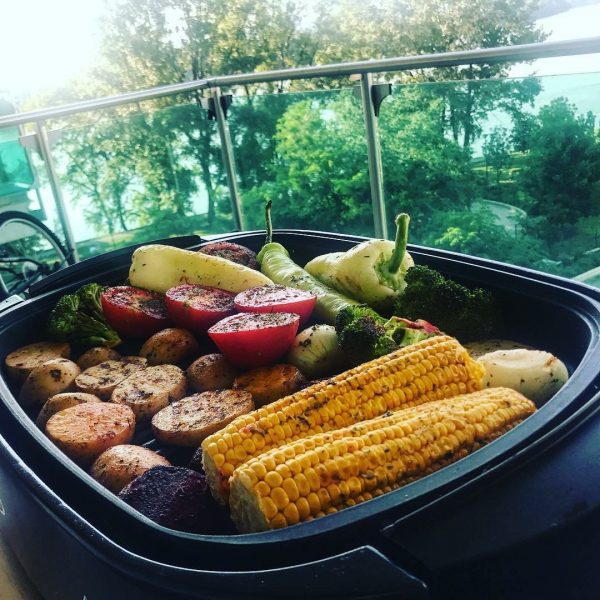 The menu?  Unbelievably good, offering touches of the Old West like fried pickle chips, fish of all kinds, salads, thick local bacon wrapped meatloaf – all the food locally obtained and all natural – with hamburgers sporting ¼ pounds of beef chuck along with many different toppings.  Fried ice cream, Pina colada cake, dirty fries (cheese and toppings galore), steaks, homemade blue tortillas, Moroccan sun tea – and Clem and I had a hard time trying to decide what to eat!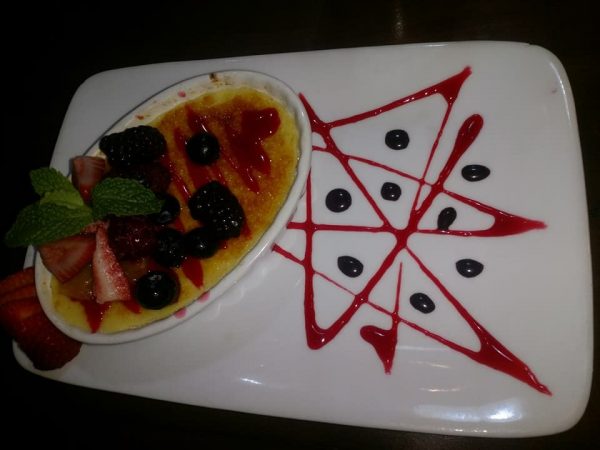 Jim's Grill is named for the legendary mountain man, Jim Bridger, and the restaurant is full of old tack, instruments and tools from the 1800s.  Jim Bridger established Ft. Bridger in the 1820s and this restaurant takes us back to a time and place that seemed simpler, where good – no great – food was a fact of life.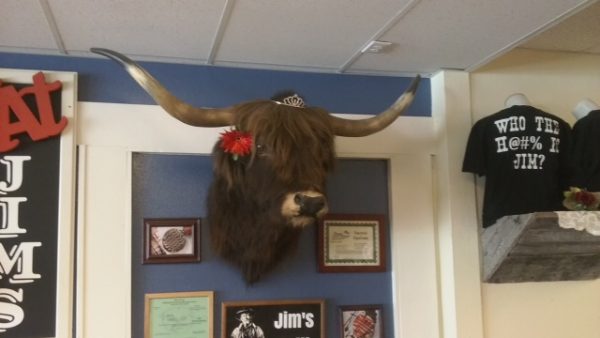 Thanks to legendary Chef Oscar Silva, this menu tops the charts with some of the best food I have ever eaten, even at three-star restaurants.  The details provide a beautiful entry visual and the fresh ingredients slip into each dish like a sharp knife and tingle on the palate.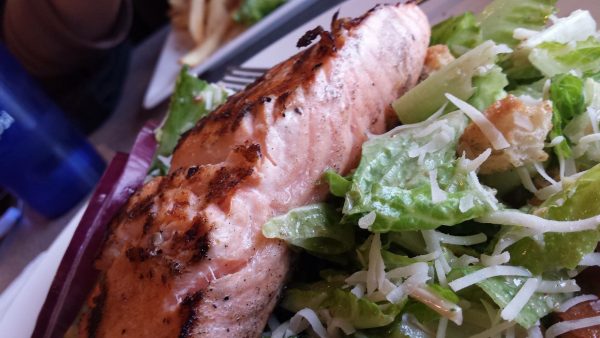 Mrs. Rocio Silva, Chef Silva's talented wife and pastry chef sent us out two complimentary cheesecakes with a tart fresh berry topping that melted in our mouths.  Beautifully presented, delicious, this little grill and restaurant on Main Street Smithfield exemplifies the Old West and the Modern West with simple, temptingly garnished food with a freshness that is simply not found in today's restaurants.  Fantastic chef, with menu items that sound simple but appear before you with detailed and luscious extras that make this restaurant and this menu unique.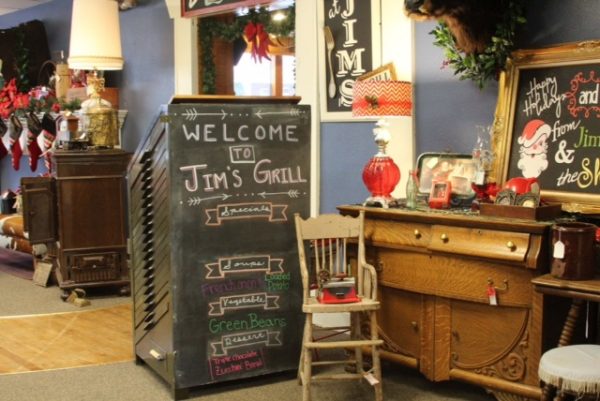 Don't forget that they cater too!
Stop in your trip to Utah – you won't be disappointed, and the gift shop will amaze you with its hard to find and special trips into the past.
Oscar Silva – Executive Chef

Jim's Grill –  101 North Main Street, Smithfield, UT 84335