Well, maybe we don't do it ALL, but I sure let my family THINK I do. Seriously though, you and I both know that we do a lot for our families. We clean the house and decorate for the holidays, cook the holiday meal, and wear out numerous pairs of shoes shopping and waiting in check out lines to buy gifts (only to go back again after the holiday to exchange). Come to think of it WE DO WORK HARD and we deserve a break.
Today I propose a special holiday gift for all the hardworking moms out there (like you and me)!
MasterCard wants you to relax this season, so why not take some time for yourself. The heck with the malls, why not avoid a trip or two to the stores and get some of your shopping done online in the comfort of your own home, PLUS get rewarded for it? Even better – you'll also enjoy the ease of budget management through simplified online tracking of your purchases.
Signing up is a piece of cake. Simply go HERE and register!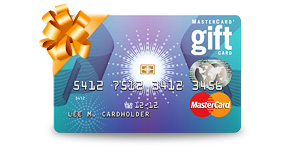 You can receive a $20 MasterCard gift card (for a little gift for YOU), enroll with your MasterCard card (credit or debit) and e-mail address, and shop online with that card between November 15 and December 31, 2011. Once you've spent $200 online you'll receive an e-mail telling you where you can redeem your gift card reward.
Don't forget to REGISTER your card and earn that $20 gift card! Now you just have to decide what to buy yourself.