The items in this post were sent to us by the brand. We do not charge them for consideration or placement as we prefer to retain the right to not place an item that we don't truly love. We may however include affiliate links so that we get credit when you shop.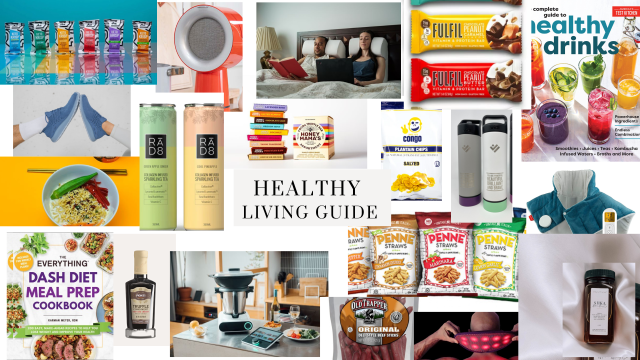 We are two months into the year and there's no stopping us. Remember how you promised the 2023 was going to be the year you finally got healthy, fit, lost weight, etc? I know how hard it is. Yes, I slipped this year, gaining back 10 lbs of the 45 that I had taken off. But, a slip up is just that. It's a reminder that we have to be conscious when it comes to healthy living.
Here is your guide of great products to help you get back on track, recover when you do a bit too much and enjoy actually being healthy. I hope that you find some products that you can use. I've used every one of them which is why they made the pick for this healthy living guide.
EATING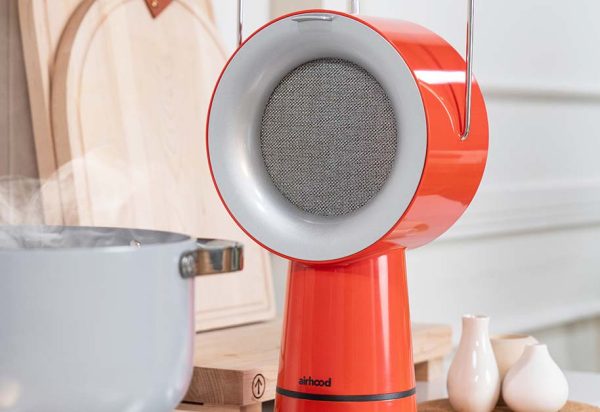 Walk into my kitchen on any given night and I've got all of the windows open airing out the house as I cook. The vent on my range doesn't work the way that it should (or maybe I just love garlic too much) and I end up with smoke, smells, grease, and more. When I discovered AirHood, I stopped having to sweat those 95 degree Florida days with the windows open, because I found something to reduce all of that.
Introducing AirHood™, the world's first portable range hood. Now available for preorder after successful crowdfunding campaigns, with U.S. shipments scheduled for Jan. 2023. This innovative hood reduces grease, smoke, and cooking odors and stops oil films from forming on surfaces. It keeps the air and kitchen countertops clean while adding a non-intrusive touch to any kitchen with a distinctly modern design. AirHood™ solves the problem often associated with conventional built-in range hoods, eliminating insufficient ventilation, noise, and accumulated grime and bacteria. It provides an option for spaces without a kitchen vent with a unique, award-winning design ideal for apartment dwellers and even RV enthusiasts.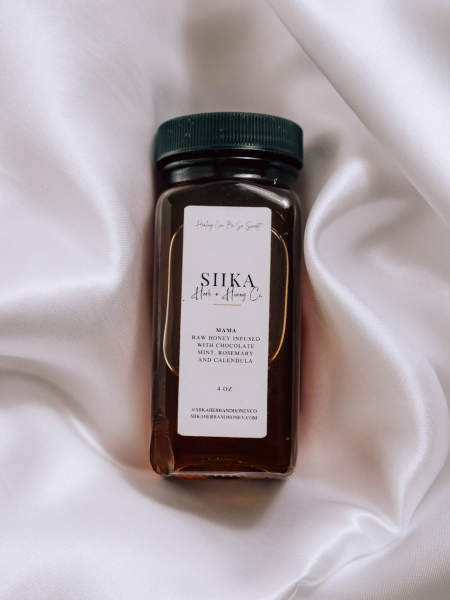 Sweeten up your life with something that you'll enjoy daily from sweetening your tea or granola to a dollop over some yummy goat cheese: fresh honey! The family-owned and operated bee farms produce honey and herbs that you'll want to include in your daily diet.
Their natural ingredients are directly sourced from other countries: nutmeg from Jamaica, Vanilla from Madagascar, and Cloves from Zanzibar. Check out their sites to find immune-boosting properties using ginger, cinnamon, and the full antioxidant properties of vanilla found in its caviar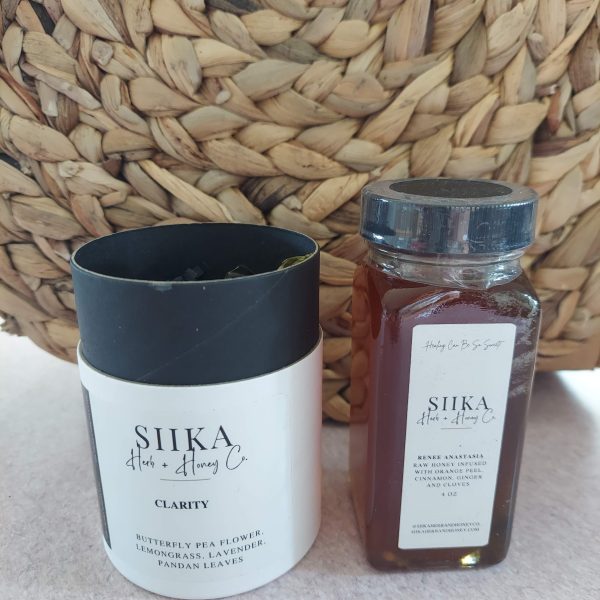 PONTI, the #1 vinegar in Italy, present in over 90% of all Italian households now finally available in the U.S.– Born and cherished in Italy, but appreciated around the world; Ponti is truly a household staple and chosen 2-to-1 against the competition. Ponti is more than just Balsamic you can use it for breakfast to midnight snacks, it offers an extensive range of versatile balsamic vinegars of Modena, as well as glazes, wine vinegar, cider vinegar, specialty condiments, and organic-certified products and is the only Vinegar manufacturer in Italy to produce all wine vinegar in-house.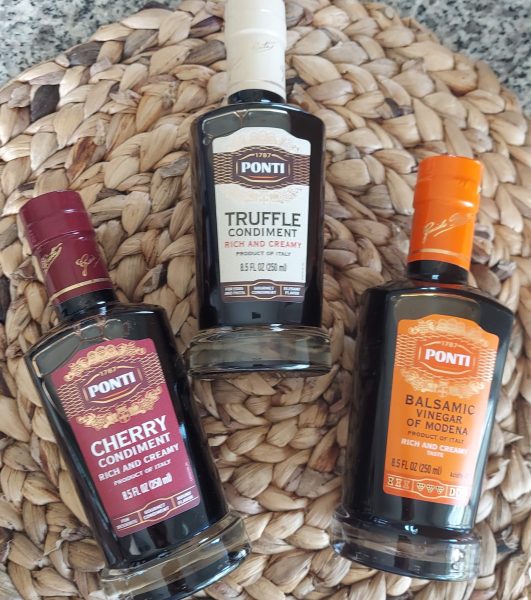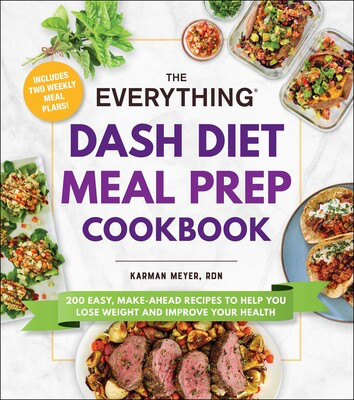 This cookbook includes 200 make-ahead recipes to help readers incorporate the DASH (Dietary Approaches to Stop Hypertension) diet into their lifestyle. With recipes designed to help lower blood pressure, prevent diabetes, and lose weight, readers will learn the basics of the DASH diet, how to meal prep fresh and frozen meals, and how to add variety every step of the way. With a bonus two-week meal plan, this cookbook presents an accessible, satisfying approach to healthy living.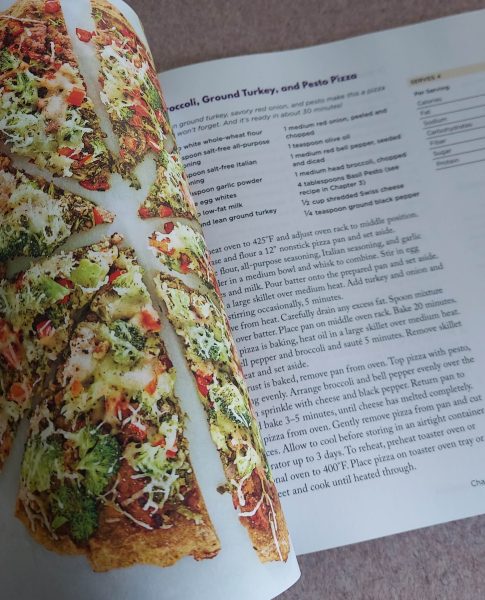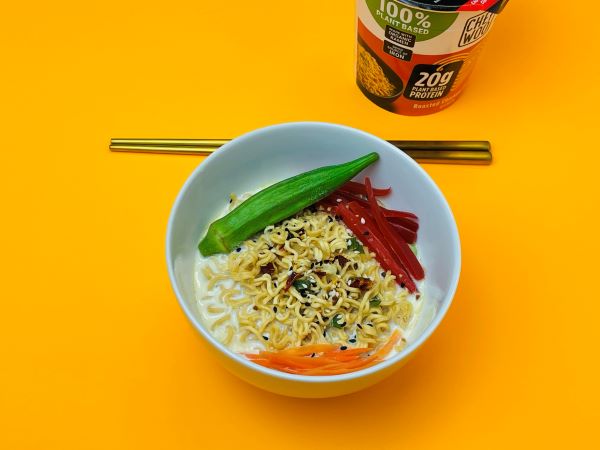 So yummy for your tummy! This is NOT the ramen from your college days. Chef Woo contains as much protein as a post-workout smoothie. Made from organic pea protein for a complete protein containing all essential amino acids. It's packed with 20g of protein and no added MSG, additives, or palm oil.
Available in four delicious flavors – Thai Lemongrass, Roasted Chicken, Braised Beef, and Sweet Chilli Togarashi. This 100% plant-based Vegan instant ramen is made in the USA and a great option for a hearty, EASY, healthy meal.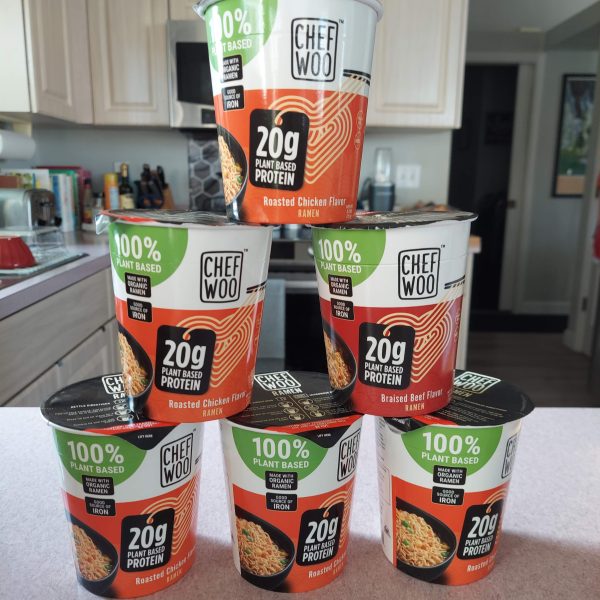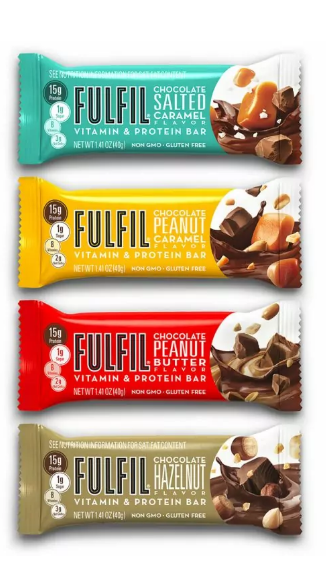 With over 1,500 Amazon reviews and a 4.6-star rating, FulFil Nutrition has quickly become my go to when I need a protein boost in the middle of the day. Modeled after some of our favorite chocolate bars (think Reese's and Snickers), FULFIL bars are available in Chocolate Salted Caramel, Chocolate Peanut Butter, Chocolate Hazelnut, and Chocolate Peanut Caramel. These low-sugar bars taste great while packing 15g of protein, 20% of the DV of 8 vitamins, 1g of sugar, and 3g or less of net carbs per serving.
For those who have followed my weight loss journey, you know that it had been a struggle to make sure that I was getting all of the protein the I needed and FULFIL has definitely fulfilled that extra oomph that I was lacking mid-day.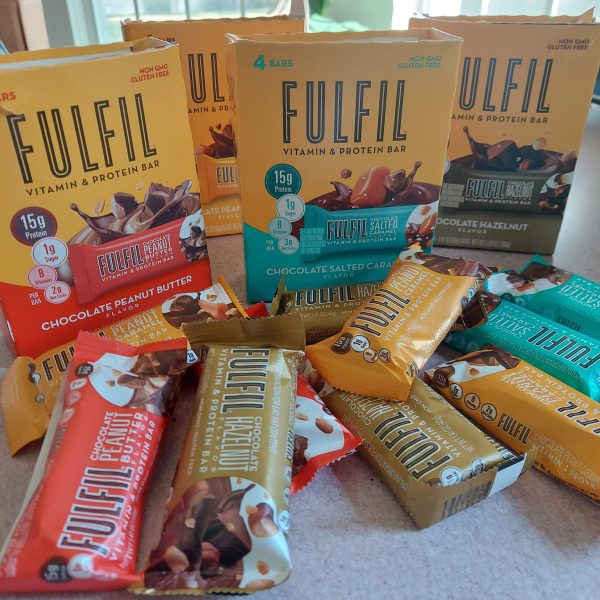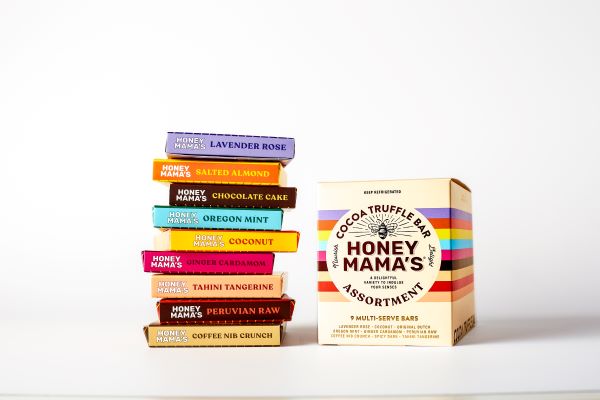 Searching for the best chocolate money can buy? Honey Mama's makes melt-in-your-mouth truffle bars that go beyond the chocolate box. Raw honey and coconut oil create a velvety-smooth truffle texture, and the flavors range from flower-petal topped Lavender Rose to rich and creamy Chocolate Cake. Finding out these treats are free of the refined sugar, dairy, gluten, and soy of so many chocolates out there makes self-gifting the real temptation.
Honey Mama's is the maker of undeniably delicious refrigerated truffle bars that are changing the status quo for indulgence. Each truffle bar is made from organic whole foods for a nutrient-rich treat naturally free from refined sugar, gluten, grains, dairy, and soy. No stabilizers or preservatives means always fresh, always in the fridge.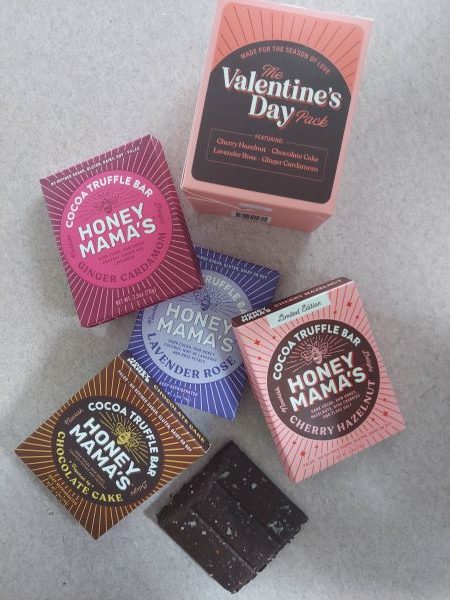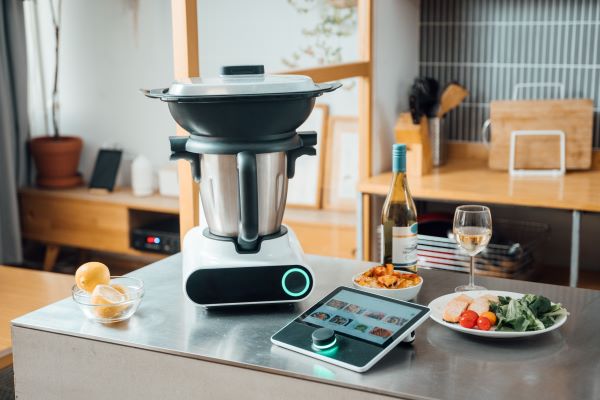 If you've resolved to cook more and eat well in the new year, here's a great place to start – with the Mutlo. The Multo, loved by celebrities and anyone who acquires one, is a great motivator if you're looking at saving time in the kitchen without compromising flavor. By far the hottest new kitchen gadget this season not only cooks but also does the cleaning for you! An easy-to-use, innovative smart kitchen appliance comes with a digital library of hundreds of recipes and over 15 cooking functions. Multo is your personal chef that plans your meal, preps your ingredients, guides you through every step of the process, and empowers you to discover the joy and benefits of home cooking. Control the Multo from anywhere in your home with ease!
The Multo is one of the smartest appliances on the market, with two new products launching next year – the pressure cooker (summer 2023) with an add-on air fryer attachment. The Multo is almost as smart as it gets, offering cooking help even when you've stepped away from the kitchen with real-time cooking assistance and notifications of your cooking progress through a Smart Kitchen Hub and Mobile App. Did we mention the Multo cleans itself? Talk about perfection at its finest!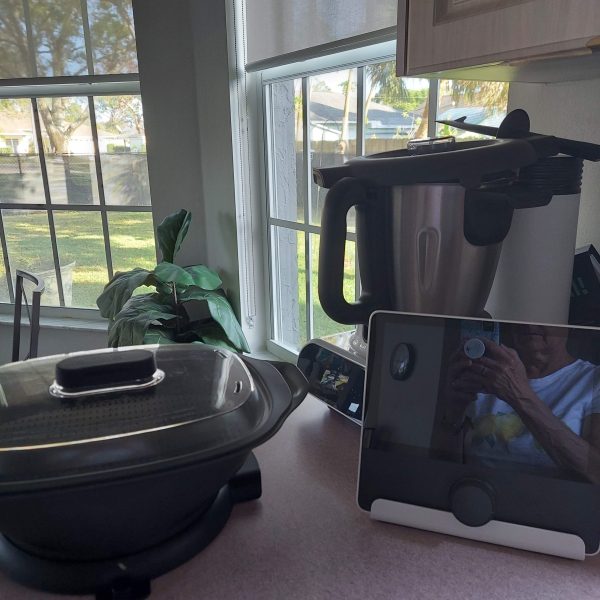 DRINKING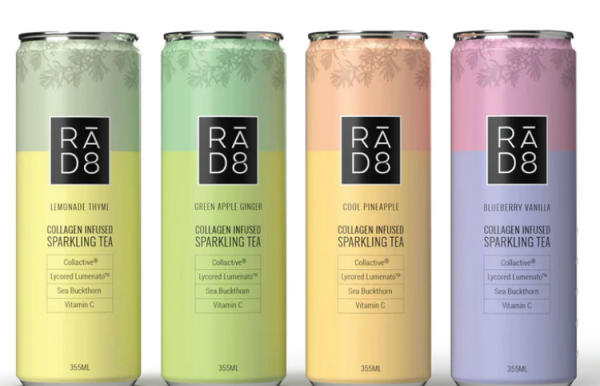 From the lazy to the busy bee consumers, simplified skincare routines are trending among Millennials and Gen Z 's with more and more loving to swap between a LaCroix and a bubbly probiotic +. Former model and co-creator, Autumn Kendrick, puts the sparkles where her mouth is!
Meet Ra.D8, dubbed the skincare soda, packaged in a beautiful slim can, that blends premium elegance with a visual nod to high-end skin care brands, conquered LA's top make-up artists with its powerful functional ingredients such as Collactive (marine collagen complex), Lumenato by Lycored ( our beloved old-time best kept secret, mom's tomato oil extract packed with carotenoids), Sea Buckthorn Extract (rich in omega 3,6,7,9) and vitamin C.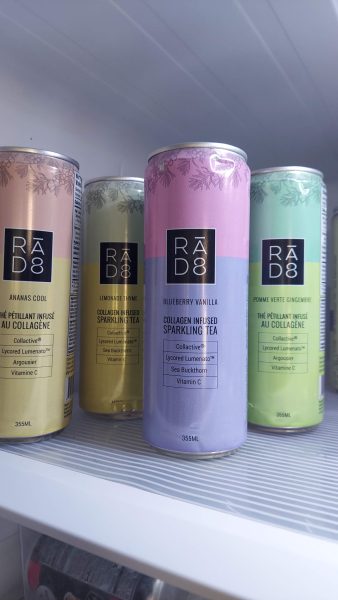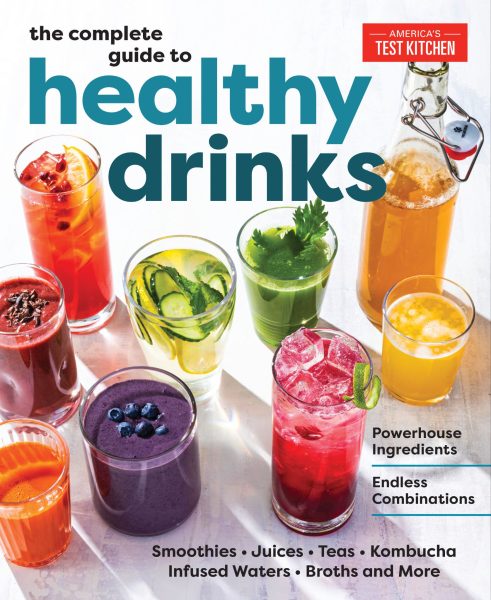 When you think of healthy drinks, beet or kale juice might not come to mind. Smoothies are probably top of mind. And while we love them, there is a whole world of beneficial beverages beyond them. People reach for these drinks as healthy options, but store-bought versions are often loaded with sugar and additional ingredients to keep them fresh. We believe that a great drink is made from a small blend of impactful ingredients, primarily consisting of fruits, and vegetables, with minimum sweeteners.
America's Test Kitchen developed The Complete Guide to Health Drinks as a one-stop guide to healthy hydration with 160 recipes for expense-saving, sugar-sparing, all-natural beverages. It captures the test kitchen's discoveries and best techniques for juicing, brewing, smoothie making, fermenting, and more.
You'll appreciate knowing why our blends work and what each ingredient brings to the table. You'll ferment the best kombucha, kefir, and tepache you've ever had. You'll up your alcohol-free drink game with homemade low-sugar soda and seltzers made from fresh fruit and herbs. You'll mix your own loose tea blends using elderberries, lemon balm, echinacea, and more. And, you will have recipes that turn fresh veggies, even unexpected ones such as beets, into incredibly beneficial and tasty juices.
The goal of this book was to develop drinks that are beneficial to you, that you will feel good about consuming, and that help you up your hydration game.
SNACKING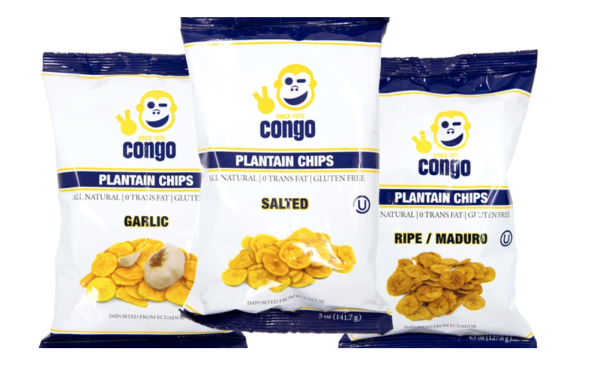 The healthy, yet delicious snack staple your pantry needs! Congo Tropicals' Plantain Chips are the perfect alternative to the crunchy potato chips you crave. Found in tropical regions, plantains are high in fiber, potassium, and energy, and low in cholesterol. Brought straight to your home with Congo Tropicals, the sugar-free snack is the superfood you never knew you needed! The brand brings exotic tropical offerings such as coffee, chocolate, and fresh produce straight to your doorstep. Taste the delicious tropical flavors all year long with Congo Tropicals. Bringing delicious and healthy food to your home!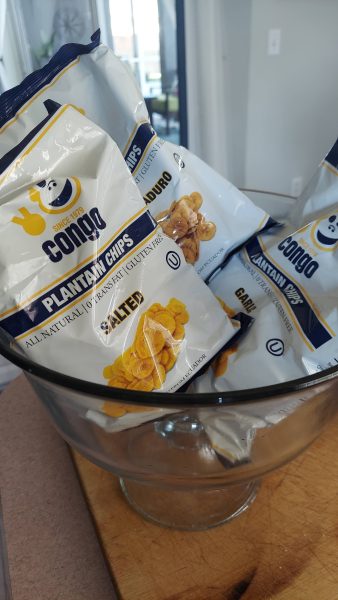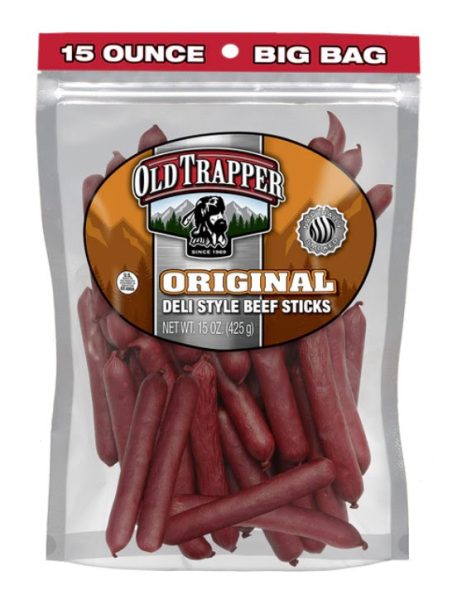 Those keto cravings can get REAL and these delicious, satisfying, and keto-friendly beef snack sticks from Old Trapper are the perfect solution to snacking when carbs aren't an option. The Old Trapper brand is the second largest jerky brand in the world, and their snack sticks come in Original, Teriyaki, and Jalapeno flavors and are the perfect snack to have on hand for a night of Netflix or any other snacking situation.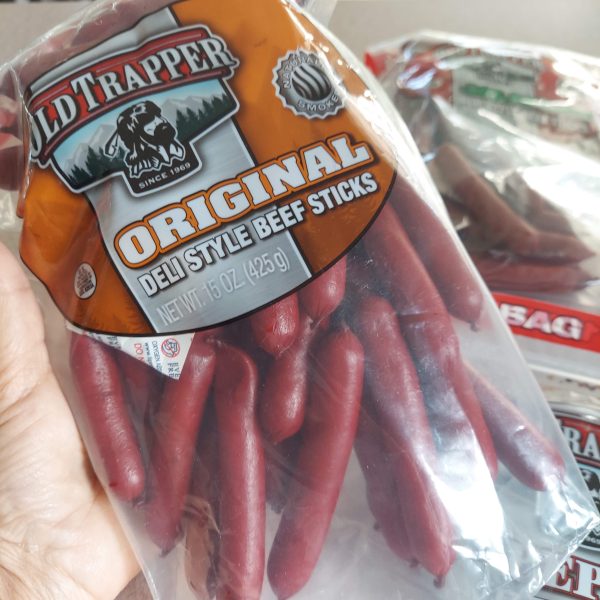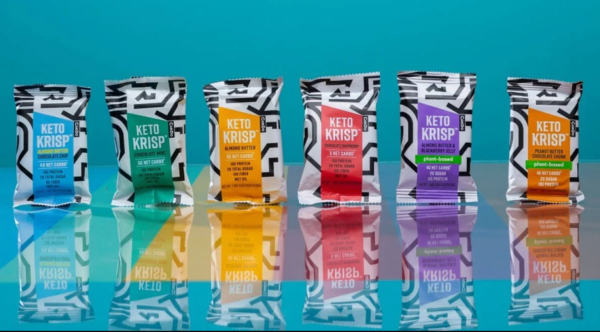 When you are really craving a candy bar, but you are struggling with the should I or shouldn't I going on in your head. YOU CAN DO it with CanDo's line of low-sugar, low-carb protein bars that combine premium nutrition, unrivaled taste, and a crave-worthy crunch in every bite. There's NO GUILT involved with this portable-size quick snack to take with you on the go, whether you're tackling that 5k race or dropping the kiddos off at school. Each bar maintains well-rounded macros including 10-11g of protein, 9g of fiber, 4-5 net carbs, and only 2g of sugar.
With flavor choices like Almond Butter Chocolate Chip, Chocolate Mint, Chocolate Raspberry, Chocolate Almond Sea Salt (my fave) or any of the OTHER flavors, there's one for any one of your sweet cravings when you need a protein pick-me-up that's low in sugar but HIGH in flavor.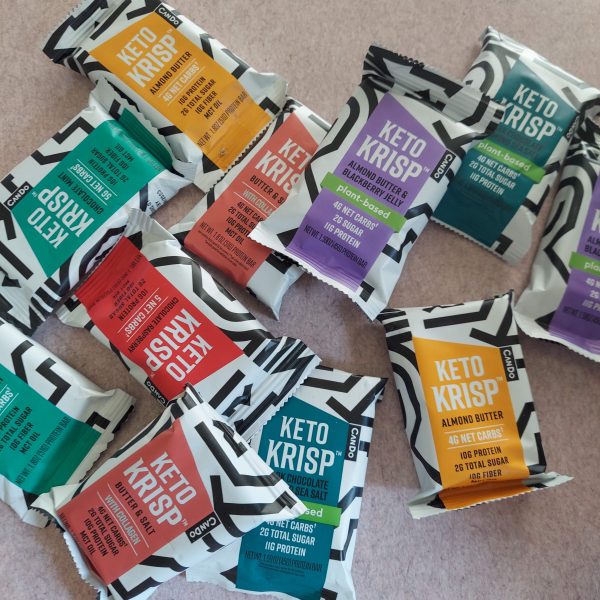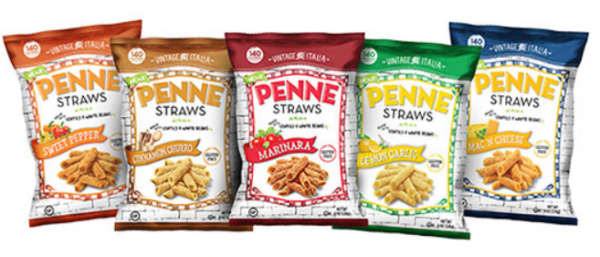 There are times when I'm watching my diet but just need that CRUNCH! That's just one of the reasons that Penne Straws by Pasta Snackshas become a consumer favorite over the last few years, gaining attention as the go-to chip alternative. The delicious taste, perfect crunch, and low-calorie ingredients are offered in the shape of actual penne pasta noodles. They are gluten-free, seasoned to perfection, and offered in a variety of tasty plant-based flavors such as Cinnamon Churro, Marinara, Lemon Garlic, Mac &; Cheese, and Sweet Pepper.
These crunchy pasta-shaped straws are made with all-natural ingredients inclusive of Lentils; White Beans, the snack is non-GMO, OUD Kosher certified, and cholesterol-free. Crafted from durum wheat semolina flour and farro, a higher protein grain for a more nutrient-dense product and baked with fine seasonings. The results are a robust taste and crispy texture throughout. The low-calorie snacks are a gently baked, healthy snack option for the entire family to enjoy.
A portion of all Pasta Snacks proceeds are donated to the Ryan Seacrest Foundation across all flavor varieties. Enjoy healthy, feel good snacking with a purpose!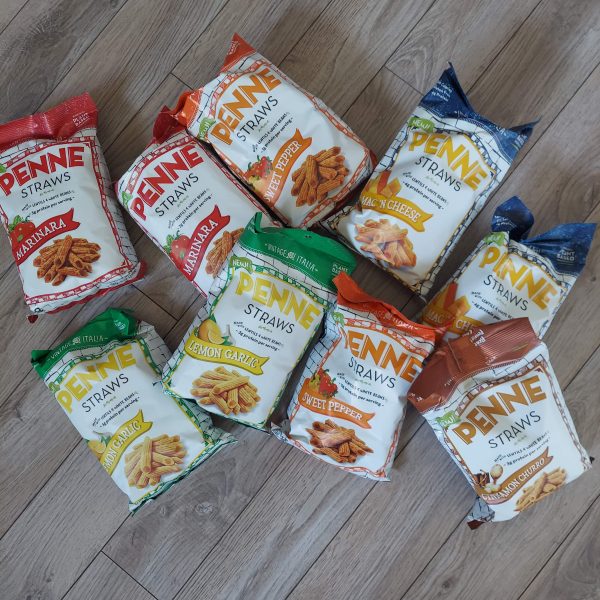 FITNESS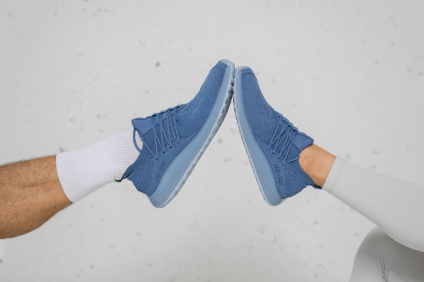 Made for your high-impact workouts without sacrificing style, comfort, or sustainability LANE EIGHT is the world's best workout shoes – for you, and the planet. Using a meticulous curation of eco-conscious materials, technologies, and processes, the brand has committed to 100% sustainability, working toward a net-zero carbon footprint while out-performing the industry's top performers and providing unmatched athletic performance, dynamic versatility, and coveted style with a minimized environmental impact.
These are the sneakers that I wear EVERY SINGLE MORNING as I walk my 3 miles. Available for both men and women in the brand's AD-1 Trainer style, a must-have every day sneaker designed for making moves with responsive algae-based cushioning and a stretchy, supportive recycled upper.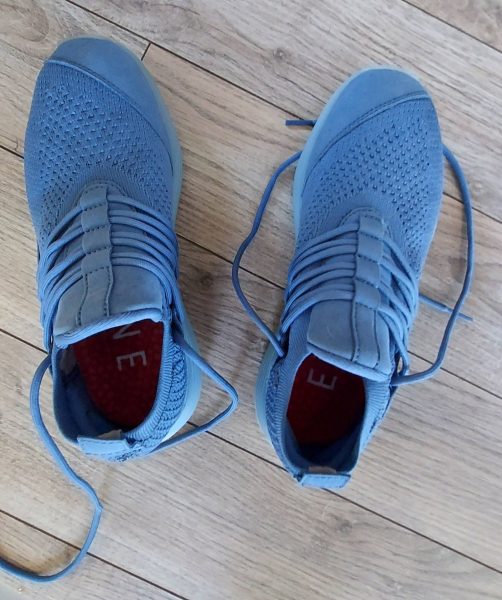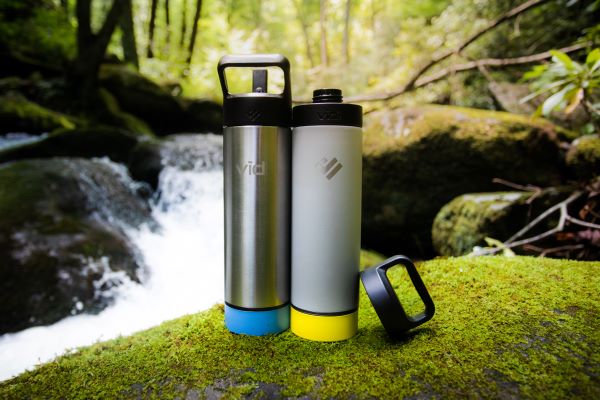 The vīdlwater bottle is a great way to leave this world a better place for their children with a mission to model gratitude, openness, and kindness in their own lives.  Knowing water is a vital function of life, three dads developed a water bottle with a message in mind, "You Are Vital!—a  message designed to reconnect people and start a movement of encouraging communities to live a vīdl life – a life of moments, conversations, and impact.
In addition, a portion of every sale goes to support Thirsty Child, a  non-profit with a mission of providing clean, safe drinking water to families and reminding them they are vital too.
Thoughtfully designed, with an emphasis on personalization, the vīdl water bottle raises up an everyday product by adding a message of your choice to a top-of-the-line product for daily use. It has a storage base to hold a special message or anything that may be vital to you and comes in 4 different bottle colors with 14 interchangeable storage base colors for 56 possible color combinations! You can choose from 3 lid types with easy-to-grip ergonomic handles. Why not get it personalized (up to 30 characters can be used) or choose from one of 24 vital messages or inspirational verses.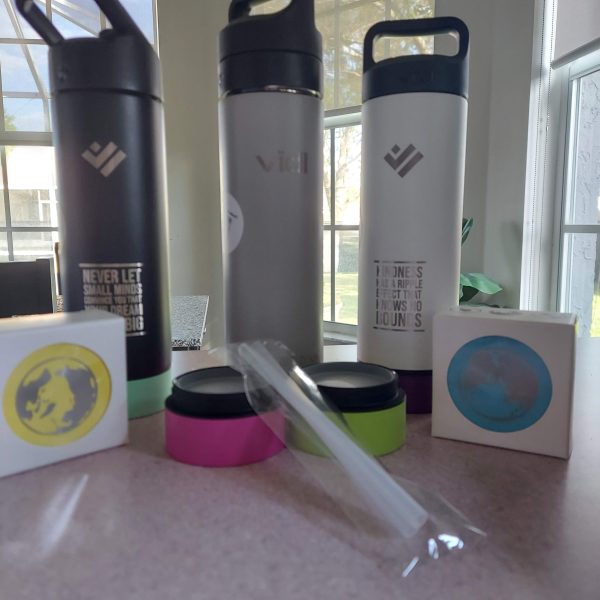 RECOVERY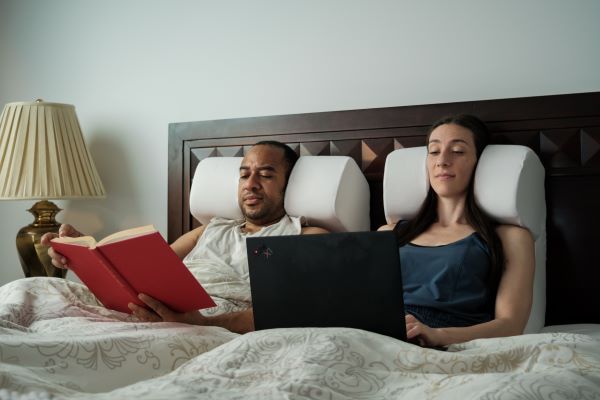 The Snorinator™ was created with one goal in mind: to help put snoring to rest. This pillow is unlike any other snoring product. It's not another nasal strip or mouthpiece or another uncomfortable snoring solution. The Snorinator has a patented "head nest" design that gives proper back and neck support, to keep you comfortable throughout the night.
Whether you need a good night's sleep because your partner snores or you wake yourself up during the night (yeah, I've done that) from your own snoring, getting a good night's sleep is coming to your door with this amazing new pillow.
Sleeping upright is the SOLUTION for good health and good sleep by reducing congestion, increasing oxygen flow and blood circulation and so much more.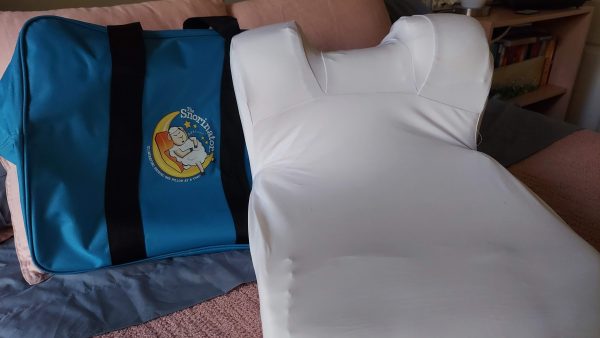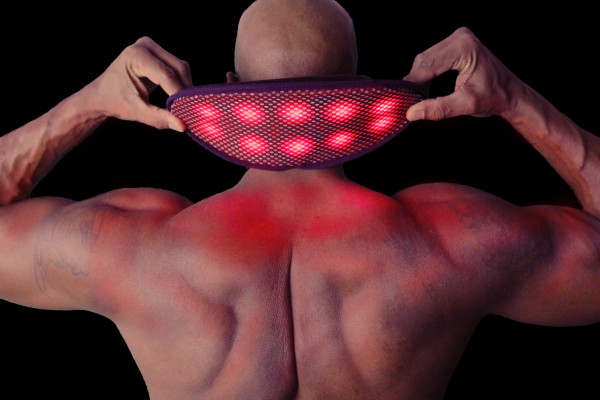 DNA Vibe is the creator of the only wearable light therapy device that's made in the USA with science-based patent-pending technology that is light-years ahead of conventional light therapy. They've finally made this powerful recovery modality available and affordable for everyone in the comfort of their own homes. One product for all your needs.
DNA Vibe's newest product, the Jazz Band "Live", features all four modes of our Jazz Band "Vibe" (red, infrared, magnetic, and micro-vibration), but with the simplicity of push-button operation. No phone application is needed! It's perfect for anyone desiring the full benefits of all four modes with total simplicity and ease of use. Sophistication and style meet simplicity. There's truly nothing else like this on the market!
Hundreds of professional and Olympic athletes trust DNA Vibe as essential gear for performance and recovery. Their livelihoods depend on staying fit and recovering fast, and they can choose anything they want to get an edge. Experience why they choose DNA Vibe.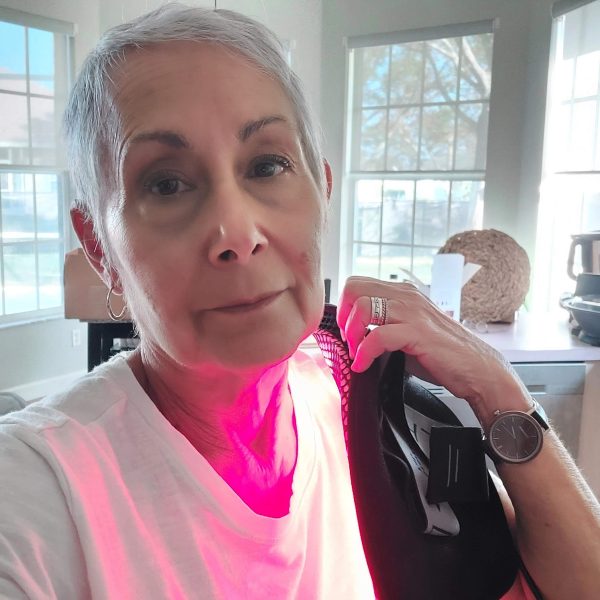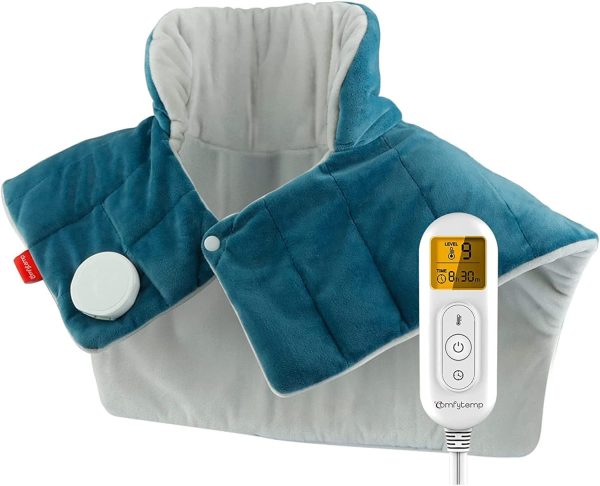 The Comfytemp neck and shoulder heating pad is filled with micro-glass beads to relax your body by simulating the feeling of being held or hugged. The glass beads are evenly dispersed throughout the pad to fit your neck and shoulders better. It effectively soothes muscle tension and soreness and instantly relieves neck, shoulder, and upper back pain.
The weighted heating pad offers 9 heat settings, allowing you to customize the desired temperature for heat therapy. Featuring 11 timers, with auto-off settings this neck heating pad provides constant heat to meet your needs for continuous pain relief. This oversized electric heating pad with a curved high collar, is suitable for tall or strong people as well. It fully covers your neck, shoulders, and upper back, which helps effectively relieve muscle aches, stiffness, tightness, muscle spasms, cramps, and chronic pain.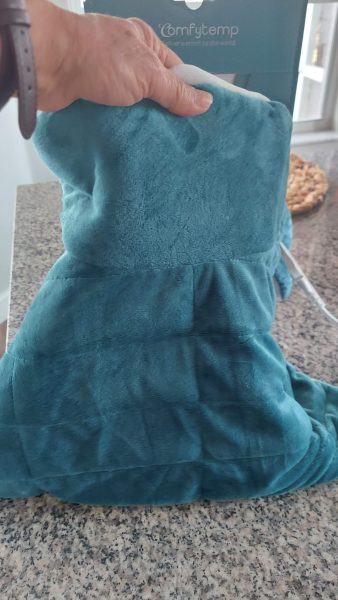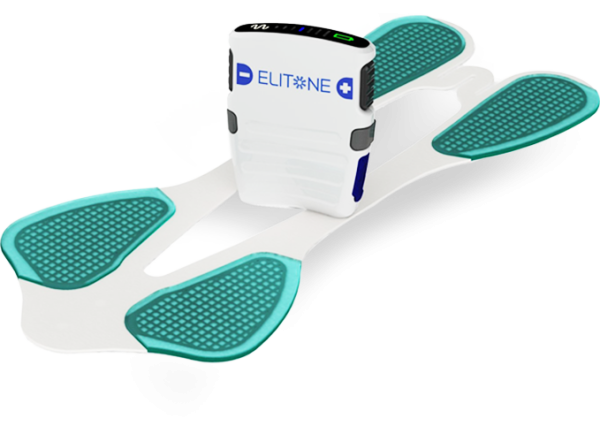 As we women age and/or have babies, we really would like to be a little tighter where it matters most when it comes to sexual intimacy. ELITONE is exactly what women need to tighten up, so they can loosen up and enjoy the moment(s). Essentially, ELITONE is a discreet, easy-to-use, EXTERNAL, and wearable device that comfortably and conveniently exercises a woman's pelvic floor muscles – – – it does your Kegels for you! In fact, each session with this noninvasive life-changer achieves the equivalent of 100 Kegel contractions.
For those of us (yes, I'm included in this) who have leaks now and then the FDA-cleared ELITONE treats stress urinary incontinence as well. Even though 1 in 3 women suffer from incontinence, many are hesitant to pursue treatments that require the insertion of vaginal devices. ELITONE provides a completely noninvasive solution that women can use whenever and wherever they want. Women see fewer bladder leaks in as few as 6 weeks.