Being a baby boomer woman can be challenging. You try to balance work and family, while also taking care of your own health and well-being. It's hard enough to stay healthy, happy, and fit without all the added pressures that come with age. So how do you stay healthy, happy, and fit as a baby boomer woman? Here are some top tips to help you on your journey!

Stay Active and Moving
It is important for women of all ages to stay active, but it's especially important for those of us who are over 55 (or close to 70 like I am) who may be feeling the effects of aging. Exercise doesn't have to be intense or overly strenuous; it just needs to get your body moving! Take regular walks around your neighborhood or find something that you truly enjoy such as yoga or swimming. Staying active not only helps keep your body healthy but it can also help boost your mood too. I began with a walk to the corner and back daily and am now up to 3 miles each morning. I feel a WHOLE lot better when I START my day with exercise.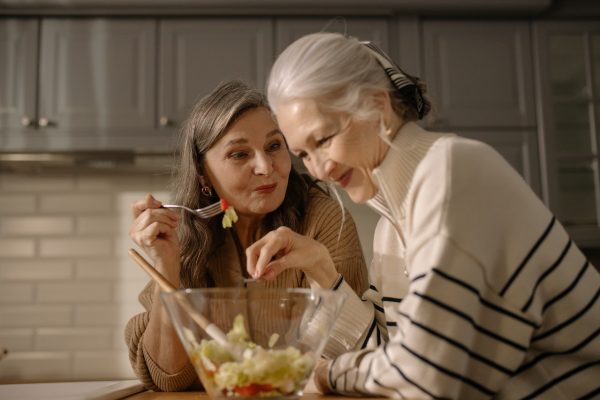 Eat Healthy Foods
As you age, it's more important than ever before to focus on eating healthy foods that will give you energy and nourishment. Eating foods rich in vitamins and minerals is essential for maintaining optimal health. Try adding more fruits, vegetables, lean proteins, whole grains, and healthy fats into your diet. Not only will this help keep you energized throughout the day but it will also reduce inflammation which can lead to chronic diseases down the road. I've learned from my weight loss journey that diets and diet foods are NOT the answer. Eating real food that is nutritious when you are hungry (and stopping when you are full) was the answer for me (and I dropped 45 lbs doing just that).
Nutrition is key when it comes to staying healthy so don't forget about all of the nutrients found in food! Also consider supplementing with a multivitamin if needed as these can help ensure that you are getting enough vitamins and minerals each day even if you aren't able to eat a balanced diet every single day due to time constraints or other reasons.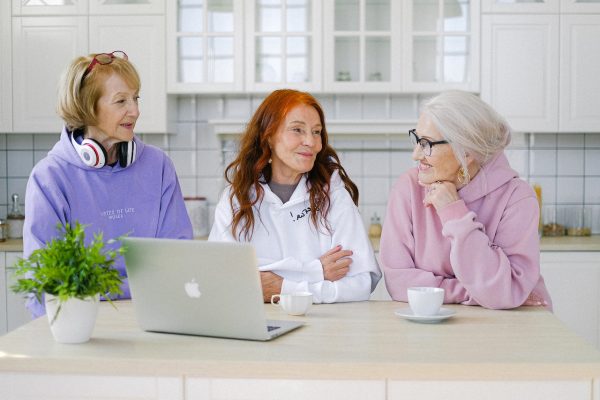 Stay Social
As we age our social networks tend to shrink due to life changes such as retirement, friends moving to a different climate and the passing of family and friends, which makes staying socially active more important than ever before! Having close friends that we can rely on can make life much easier during tough times so make sure that you are taking the time out of each day to connect with those who matter most in your life. This could mean having lunch with an old friend or spending time with family members who live far away via video chat technology like Skype or Facetime. Staying connected not only keeps us mentally stimulated but also helps us feel supported by those around us – something that is essential for keeping our minds sharp as we age! Taking up a new hobby and joining a group, or joining a reading club (or garden club) is a great way to make new connections.
As a baby boomer woman, it's important for you take care of yourself—body, mind and soul—so take advantage of these tips today! Stay active by exercising regularly; eat nutritious foods; take supplements if necessary; and stay social by connecting with friends and family often. With these simple steps in place, there's no telling how far down the path towards good health you'll go! By taking good care of yourself now, you'll be better equipped for whatever life throws at you tomorrow.
So don't wait–start living healthier today!