Note: Some of the products in this post have been gifted to me by the brands, and I may receive a small commission for purchasing through the links in this post.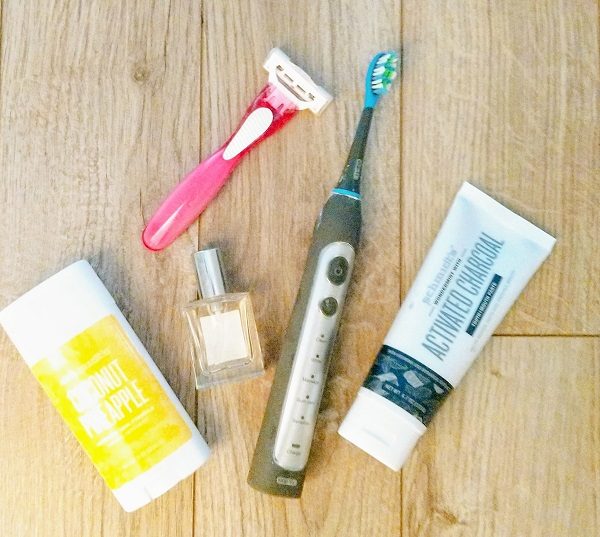 It's time to switch over wardrobes and rethink your skin and wellness for the Fall. While I've had the best intentions of doing BOTH, I am still in recovery mode after our Alaska vacation (more about that to come). Besides, it's still very hot here in South Florida, with temperatures in the 90's and humidity at 75% and higher on most days. I intend to completely revamp my closet and vanity as well as my business (September has always been when I start fresh) and will share with you along the way.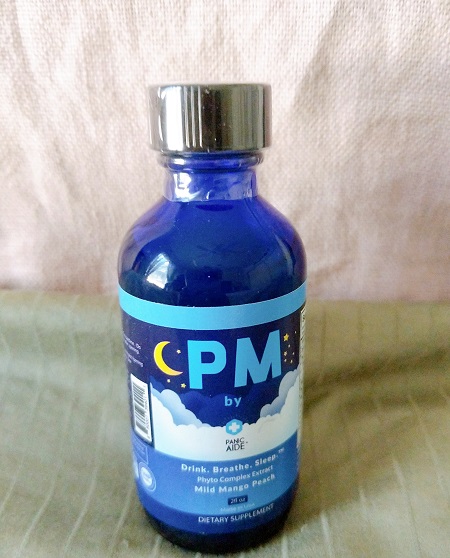 Once again I'm dealing with sleep issues
Or should I say LACK of SLEEP. I'll be doing a full INTENSE post as I try different methods and products, but I wanted to give you a heads up since I'm VERY EXCITED about one in particular. I've already suggested their panic and anxiety products to my friends, but sleep issues are the biggest issue that affects my health…heck, it affects my entire life, I needed to try PanicAid PM for myself. My mind races the minute I lay down and I watch the clock, turn the TV on, turn it off, look at my phone, change pillows, go to the bathroom, check the thermostat, try to read, switch my pillows again, in an endless cycle. If I'm lucky, I'll doze off around 2:00 am, only to wake at 6:45 am. If I'm not, I'm up all night. I love that it is gentle and unlike sleeping pills (which I won't use anymore) I actually wake-up refreshed in the morning.
Melatonin, Valerian Root, Chamomile and a host of other ingredients work together to help you sleep and thanks to some B vitamins you will wake up without the groggy feeling in the morning.
This one's a KEEPER. Even if you only need it when you sleep in a new bed (as a travel blogger my first night in a hotel room is always a struggle), I suggest having some stashed away…just in case.
I'm switching to a natural deodorant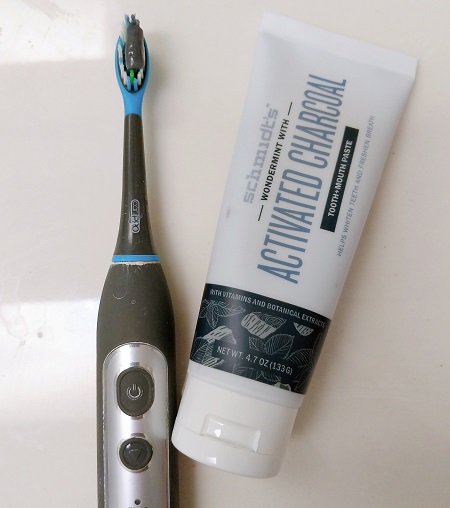 I've been a huge fan of Schmidt's Wondermint Activated Charcoal Toothpaste since I received a sample size in my Target Beauty Box a few months ago. I love how it makes my teeth look so much whiter and it tastes better than any of the other brands I'd used. The way a toothpaste tastes is a big deal to me, especially since I don't like mouthwash. I want to have a fresh taste and good breath ALONG with white teeth. If you haven't tried it yet, it's under $5.00 (and I just saw that Target has a "Spend $15 get $5 gift card with same-day order services" going on.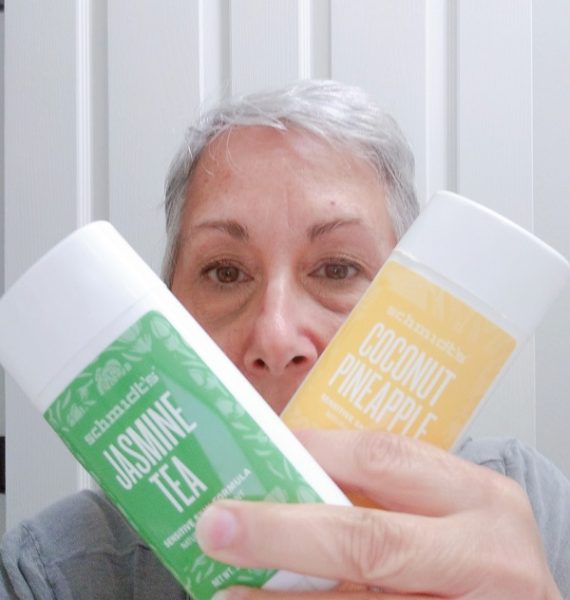 I decided to switch to a natural deodorant and since I like their toothpaste I got both the Coconut Pineapple Sensitive Skin Deodorant and the Jasmine Tea (I always buy 2 at a time, one for home and one for my travel bag). I'm not sure if I really need a sensitive skin deodorant, but since they were available I figured why not. I love the way they both smell and that pina colada scent reminds me of summer. I may switch them out as the weather gets a little warmer as the Jasmine Tea scent reminds me of Autumn.
Don't forget to order with your Red Card for an extra 5% off and free shipping. If you don't have one, they have a DEBIT card as well as credit. Since I normally use a debit card when I shop, getting the 5% off is a no brainer for me.
Autumn Scents
I use perfume/cologne daily. It's a habit that I got in when I was living in Paris, and YES even when I'm in the house all day in athletic clothes I spritz myself after the shower. For years Costes was my signature scent (I'd buy it at the Costes Hotels in Paris when I visited) because it holds such strong memories for me. But, I decided that I needed to expand my perfume choices. My current go-to is
Philosophy Amazing Grace
, but I just got the
Wild Spirit Discovery Set available at Walmart
and am trying them out this week.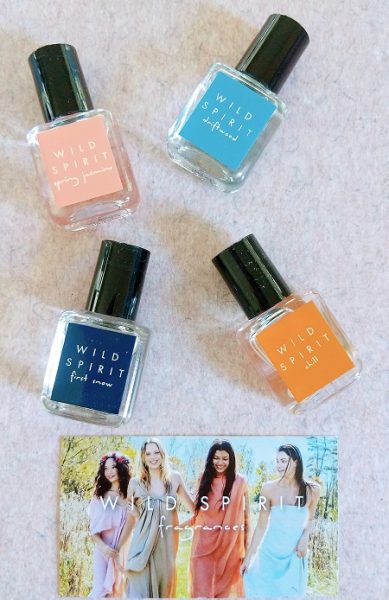 Spring Jasmine is totally and completely charming. An enchanting blend of crisp green apple, warm vanilla, creamy jasmine, hints of black currant, and a pinch of Sichuan pepper creates ultimate flower power.

Driftwood is audacious and empowering. An energetic combination of salty ocean notes, fresh jasmine, wild freesia, cedar wood, and a soft must serves as the perfect go-getter secret weapon.

Chill is dreamy and delicious. A comforting brew of juicy golden apple, a sprinkle of vanilla and salted caramel, a dash of cinnamon, and ocean breeze brings a smile to any face.

First Snow is bold and powerful. An adventurous mix of black pepper, Guaiacwood, Juniper Berry, Birch, lemon, pinches of orange and vanilla, and a hint of Bushman's Candle puts a pep in your step.
Rosy Glow is juicy and vibrant. An exciting mix of succulent peach, lychee rose, and bergamot with a pinch of pink pepper is the perfect everyday accessory.
So far my favorite is First Snow, but that may change as I layer the scents together. Oh, and I like a wisp of scent and these are a bit over-powering for me, so instead of putting them directly on my skin I've been putting a dab on my bra. I'm not completely in love with these yet and may go back to my old standards until I find something that I love. Perfume is so subjective and what I love you may hate and vice versa, that's why I like to try small sizes like this set.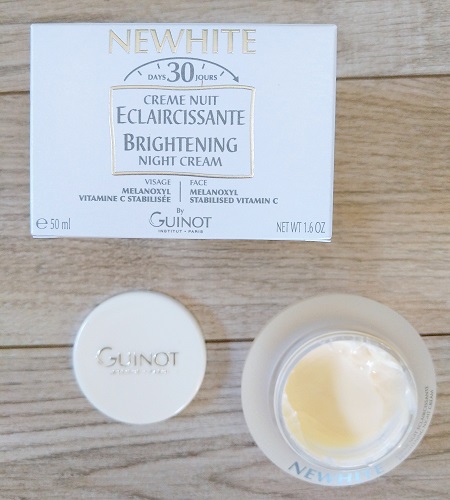 Night Cream
I need to start by saying that I HATE MY SKIN. It is so damaged from spending my younger days out in the sun, slathered with baby oil. Because of it, my once beautiful olive skin is now muddled and full of age and sun spots. I had them removed by Dr. Posner a few years ago, but as per my usual M.O. I didn't use SPF religiously and they all came back (I never learn my lessons).
So, you know that there are brands that I swear by. Most of them I learned about years ago and they have been tried and true go-to's for me. Guinot is one of those brands, but I admit that I hadn't tried any of their newer products. I just began using the
Guinot Newhite Brightening Night Cream
before bed each night. I started my regime last night, and it promises that your complexion will be visibly lighter after 30 days. It has an SPF 30 (to slow the increase of melanin) and has the anti-pigmentation formula of Melanoxyl and Vitamin C. Since my issue is brown spots and a muddy complexion, I'm excited to see the spots fade and my skin get brighter. I'll keep you updated on the progress.
I have more plans on my list coming up and will be sharing them with you. I'd love to know what YOU do to switch from Summer to Fall in September. I could use some new tips!