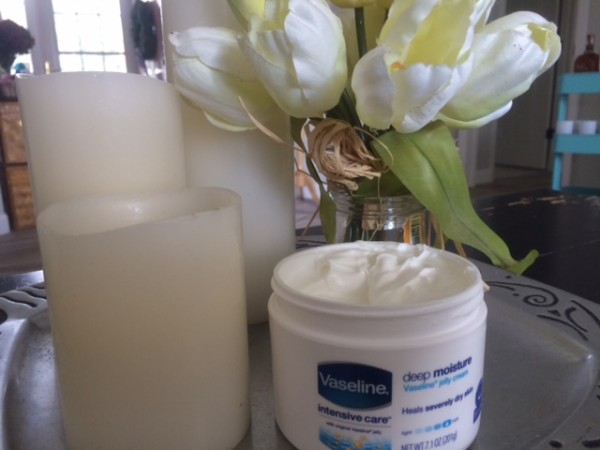 Five days from today, I board a plane to Europe. I'll be country hopping…from Switzerland, through Germany and France, and finally to the Netherlands. Along the way I'll be visiting vineyards and wineries, tasting grapes from Alsace to Riesling as my friend Sandy and I cruise down the Rhine on a wine focused river cruise. Sounds heavenly, doesn't it?
It will be…except that
It's COLD and my skin chaps terribly in cold weather.
Having lived in New England for so many years, I understand the importance of not only hydrating my skin to keep it from chapping while I'm away, but also  BEFORE I head to the cold weather. I'm already using Vaseline Intensive Care Deep Moisture Jelly Cream to prep my skin, and I'm packing plenty use while I'm there (to share with Sandy).
We'll be walking around outdoors, so the 18 hours of moisture that Vaseline Intensive Care Deep Moisture Jelly Cream provides with it's Vitamin E infused formula will be a welcome relief.
Look at what they sent  me
A beautiful box of jelly for my taste buds AND my skin.
I wish that Champagne Living was touch and tell…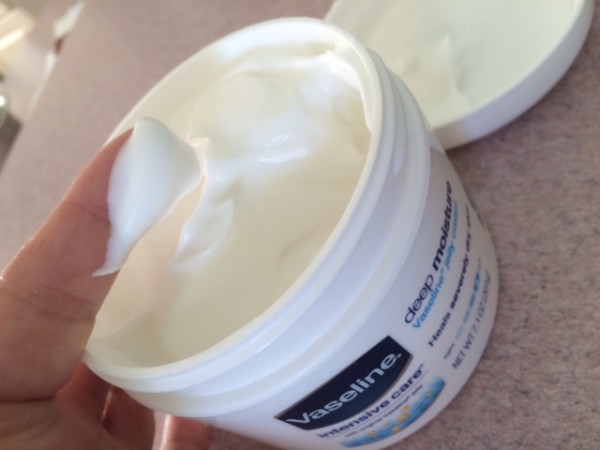 So you could feel the micro-droplets of Vaseline Jelly that help even the most severely dry skin. It may LOOK like whipped cream, but it feels rich, smooth, and very emollient. The formula is unscented, hypoallergenic and it won't clog your pores. With a formula that moisturizes skin by 250% for 18 hours, and a great lotion for those with eczema, it even holds a National Eczema Association seal of approval.
I LOVE the unscented formula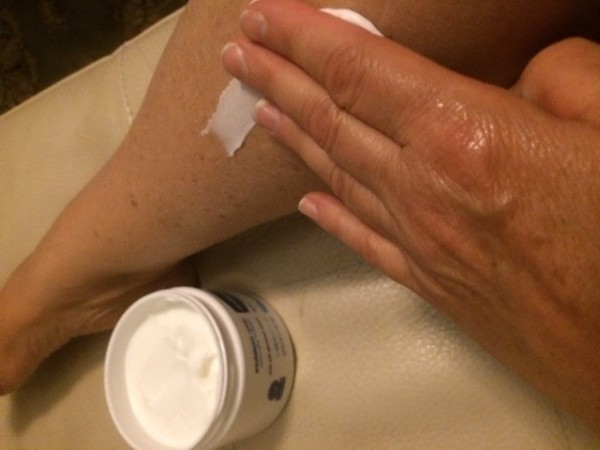 Why? Because I can put a few drops of my favorite perfume in before I slather it on, so that my scent stays with me throughout the day. So, my dry areas like hands, elbows and heels not only are moisturized extremely well, but I change the scent of the product according to my mood
Great for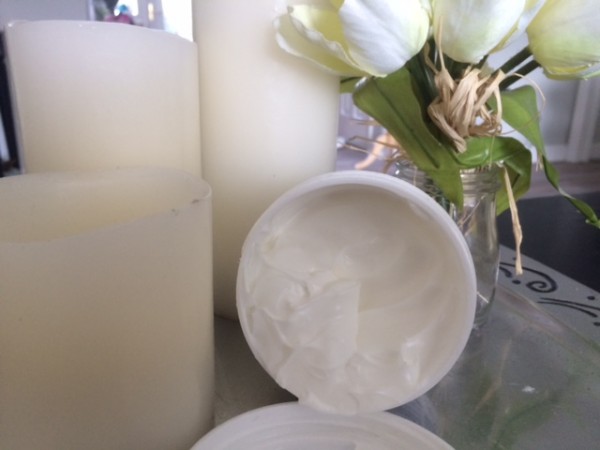 Sensitive skin
Eczema
or just REALLY dry skin like I have
BTW
Mr. S. has terrible dry patches on his legs. He hates using moisturizers because he feels they usually smell feminine. I caught him using my Vaseline Intensive Care Deep Moisture Jelly Cream (I left it open on the coffee table yesterday). I plan on NOT SAYING A WORD about it. He's using it…that's all that matters. 😉
For more info
Visit Vaseline.us   
Price: $7.99
Available: at food, drug and mass retail outlets