Staying fit and healthy after the age of 60 may seem like an impossible task, but it's not! With a few simple changes to your lifestyle, you can stay fit and healthy well into old age. In this article, I'll discuss some little-known habits that can help you stay fit and healthy even after 60.
How do I know? Well, at 69 years old (and only months from turning 70) I not only have struggled to figure out what to do, but took the time last year to put my big girl pants on and do all of the things that I knew that I was supposed to. Oh, I know that I can't actually turn back the clock, but I can live my best life by tweaking just a few not so secret things.
Do you want to keep in shape despite the natural aging process like I am? It's possible with the right habits, and guess what? You don't have to commit to a grueling workout plan or give up all your favorite snacks; there are plenty of small tweaks that you can make to daily life that will help you stay fit and healthy. Eating nutritious foods, staying active, and managing stress are just a few of the vital habits that will help keep you feeling your best. It has for me.
Why should life at 60 be any different than it was at 59?
Aging is a normal part of life. The changes in physical and mental health that come with increasing age, as well as the process of getting older can hit you head on and while turning a year older can't be stopped there are ways to stay fit and healthy despite it. While it's true that aging can bring with it certain health challenges, there are also many things you can do to improve your overall well-being.
The first step is recognizing the signs of aging and then you can manage them. As we age, our bodies go through a variety of physiological changes, such as declining hormone production (as women, this may be the first thing you notice), lower metabolism rates (there goes the waistline), increased risk for certain diseases (my doctor keeps reminding me), and more. With proper nutrition and exercise, however, many of these effects can be minimized and possibly reversed. Eating a balanced diet that's rich in whole grains, fruits, and vegetables will help provide your body with essential vitamins and minerals necessary for good health. Additionally, regular physical activity helps to maintain flexibility, reduce stress levels and prevent chronic illnesses like diabetes or cardiovascular disease.
In addition to diet and exercise, staying socially connected is important for maintaining both physical and mental health as you get older. Participating in activities such as group sports or volunteer work helps keep us active while providing opportunities to build relationships with others who share similar interests. Staying involved in our community also encourages us to stay engaged in meaningful activities that help boost our sense of purpose or fulfillment – something we all should strive for regardless of age!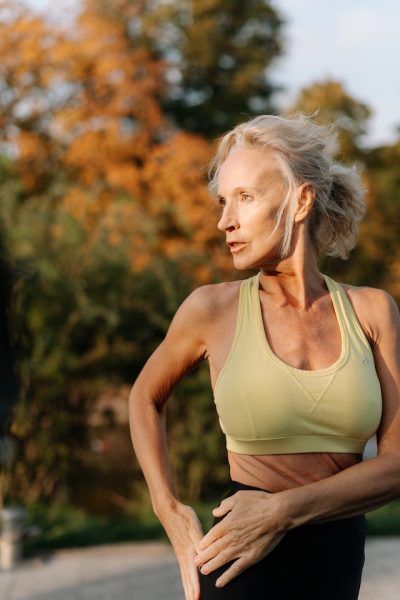 You can't stop exercising
Exercise can be incredibly beneficial to boomers and seniors, helping them remain active and healthy well into their later years. Regular physical activity can help reduce the risk of developing chronic conditions such as heart disease and diabetes, as well as help maintain muscle mass, bone density, and overall mobility.
One of the best ways for seniors to stay fit and healthy is through aerobic activities like walking or jogging. Not only does this form of exercise help with cardiovascular health but it also provides an opportunity for social interaction which can be especially important for those living alone or in assisted living facilities. Additionally, it can give you a sense of accomplishment after completing a long walk or jog.
Strength training is another important form of exercise for those of us of a certain age. This type of exercise helps to maintain muscle mass and improve balance which can help prevent falls. In addition to strength training with weights, there are other forms such as yoga, tai chi, and water aerobics which are all beneficial for building core strength and improving mobility. My doctor and preventative health care professional keep reminding me just how important weight training is (yes, I have osteopenia, and its really the most important thing that I can do to strengthen my bones so I don't fall and break something…I'm a klutz).
Exercise doesn't have to be mundane or boring either! With modern technology like fitness trackers available at affordable prices, you can easily monitor your progress while tracking your progress over time. This can provide additional motivation to continue exercising regularly and make sure we're getting enough physical activity each day. I am an example of how a couch potato can go from watching daytime TV to walking 3 miles every morning (well, not EVERY morning – I walk Monday – Friday).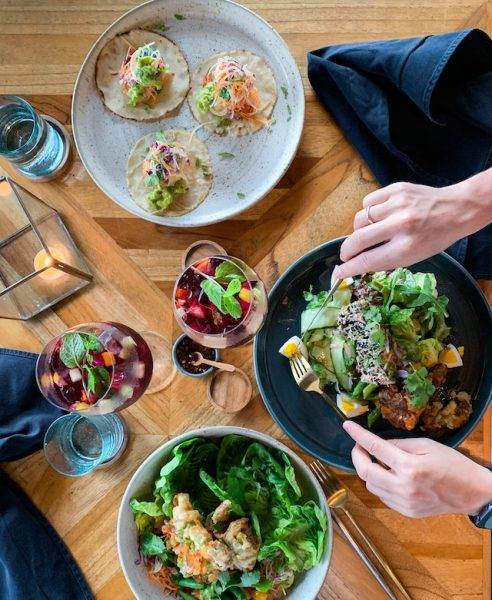 Eating right is more important than you may realize
Eating healthy is key to staying fit and healthy after 60. It's important to avoid processed foods, saturated fats, and foods high in sugar. But, isn't this important for EVERYONE? Bad habits die hard (at least they did for me), and instead of grabbing that quick meal, it's time to focus on fresh fruits and vegetables, lean proteins like fish, nuts, legumes, whole grains, and low-fat dairy. Eating a balanced diet will help you get the essential vitamins and minerals you need for optimal health.
Most of us should also make sure we're getting enough calcium to prevent bone loss. Calcium can be found in dairy products such as yogurt or cottage cheese as well as leafy greens like kale or spinach. Vitamin D is also important for bone health; it can be obtained through fortified foods or supplements. Have your doctor add a Vitamin D test when he does your yearly work-up to see if you're deficient.
Lastly, it's important to stay hydrated by drinking plenty of fluids each day. This not only helps keep your body healthy but can also help maintain mental clarity and focus. Water is best but unsweetened tea or coffee without cream are also good choices. Avoid sugary sodas and drinks with added artificial sweeteners whenever possible (so much for that diet soda addiction).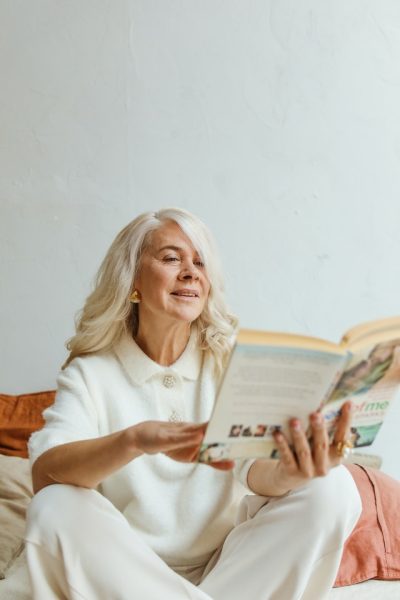 Keep calm and carry on
Mental and emotional health is just as important as physical health when it comes to staying fit and healthy after 60. Keeping your mind active and engaged can help prevent cognitive decline that often occurs with age. Taking up a new hobby, learning a language, or solving puzzles are all great ways to keep your mind sharp. Additionally, engaging in meaningful conversations with family and friends can also help maintain mental fitness.
It's also important to practice good self-care when it comes to emotional well-being. This includes being mindful of how you're feeling, allowing yourself to feel emotions without judgment, and not bottling up feelings of stress or anxiety. Make sure to take time for yourself each day and do something that brings joy, like reading a book or taking a walk in nature. It's also beneficial to set aside time for reflection by journaling or meditating on a regular basis. I love to take one day a week as a spa day to focus on skincare and relaxation…give yourself a facial, soak in the tub and slather on that skin cream you bought that's been just sitting on your vanity.
Making sure both your body and mind are taken care of will go a long way in staying healthy after 60. Nurturing your physical, mental, and emotional well-being through exercise, intellectual activities, self-care practices, and meaningful relationships will ensure that you continue to live life to the fullest in your golden years.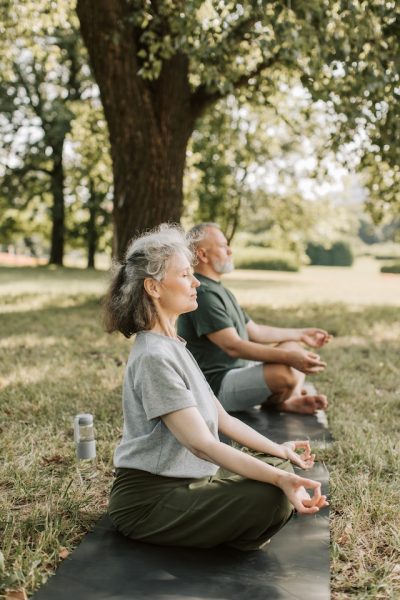 Stress Management Strategies
Emotional and mental health over 60 is just as important as their physical health. Taking steps to manage stress can help you to stay healthy and fit as you age. Here are some little-known habits that can help them reduce stress and remain healthy for years to come.
First, you should try to stay connected with friends and family. Studies show that those who maintain strong relationships with loved ones experience lower levels of stress and lead healthier lives. Social activities such as joining an exercise class or attending church can also help reduce loneliness and improve overall well-being. We have bi-weekly get-togethers in our neighborhood with pot luck snacks, BYOB, and live music (we bring our instruments or sing off-key…it doesn't matter).
Second, as seniors, we should make sure we are getting enough sleep each night. Not getting enough rest can increase feelings of anxiety and irritability, making it difficult to cope with everyday life. A good night's sleep helps the body recharge, which in turn helps boost immunity and keep seniors feeling energized throughout the day.
Finally, taking time out for relaxation is essential for reducing stress levels and staying healthy. Activities like listening to music, reading a book, or taking a leisurely walk can help take the mind off worries and provide much-needed relief from life's demands. Regularly engaging in these activities will help keep stress levels low and allow us to enjoy life to its fullest.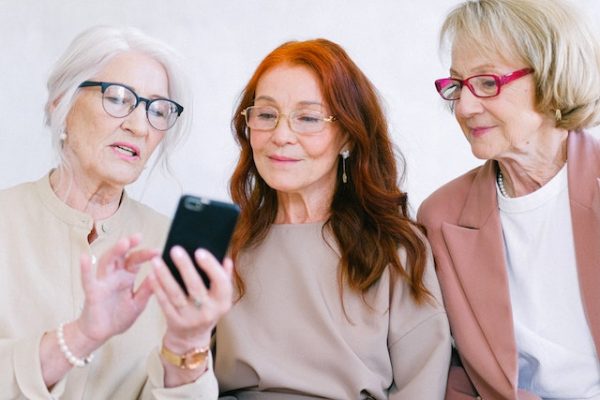 Friends and community are key
Staying connected to friends, family, and the community is essential for physical and mental well-being. Socializing can help reduce stress, depression, and loneliness. There are many ways to engage with others that can be enjoyed after turning 60.
Volunteering is a great way to do something meaningful while meeting new people. It's also an opportunity to learn skills or teach them, and explore interests outside of work. Local charities or organizations are in dire need of volunteers and could use your help!
Joining clubs or classes is another great way to get out and meet new people who share similar interests. From book clubs to cooking classes, there are plenty of activities available that will keep you engaged and active in the community. And don't forget about virtual options where you can join online forums or chat rooms from the comfort of your home!!!!
There are more opportunities than ever for seniors to stay connected with others through social media platforms like Facebook, Twitter, and Instagram – so why not give it a try? You may find yourself reconnecting with old friends from near and far! I've reconnected with old friends from high school recently, and it's fun catching up.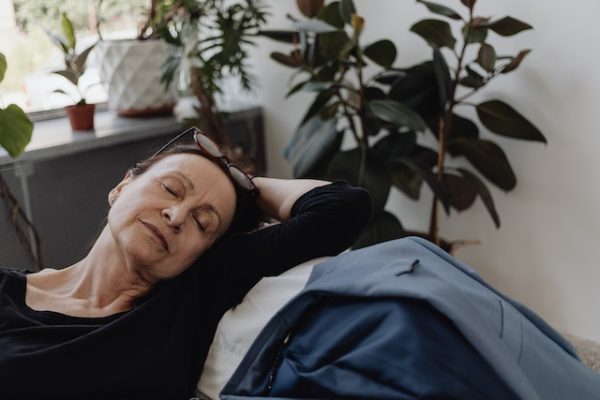 You gotta get those Zzzzs
Now that we've discussed social engagement ideas to stay healthy after 60, let's focus on sleep hygiene practices. Adequate rest and relaxation are essential for the optimal health of us all. Quality sleep helps with mental alertness, physical strength and stamina, and overall well-being.
The National Sleep Foundation recommends that seniors get 7-8 hours of uninterrupted sleep each night. It's important to create a routine before bedtime by avoiding stimulants such as caffeine and nicotine late in the day. Also, it's best to reduce or eliminate exposure to electronics at least an hour before going to bed (that blue light will keep you awake). This will help relax your mind and body quicker, allowing you to fall asleep faster.
Creating a comfortable sleeping environment is another key factor in getting good quality sleep. The bedroom should be set at a cool temperature (I set my thermometer 2 degrees cooler at night than during the day) and remain dark during the night; this signals the body that it is time for sleep mode. Investing in a comfortable mattress is also important since it can help alleviate aches and pains related to aging, making it easier to find sleep positions that are most comfortable for you. Additionally, try listening to calming music or using aromatherapy with lavender or chamomile oil before bedtime as both of these can help you drift off into dreamland quickly. I've even found a cool pair of earplugs that block noise like my husband's snoring out completely.
Following these tips can help ensure that seniors get adequate rest every night so they can wake up feeling refreshed and energized throughout the day!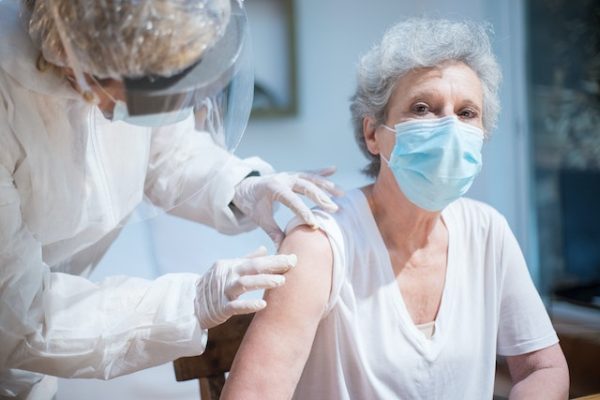 Preventative Care Strategies Wrap Up
Preventative care is essential for maintaining good health after 60. Regular check-ups and screenings can help catch any illnesses early on when treatment is most successful. A doctor can also advise on the best diet and exercise routine to follow, as well as recommend supplements or other treatments that might be beneficial.
It's important to stay active after 60 and make sure to incorporate physical activity into daily life. Taking a walk in the morning or joining an exercise class are great ways to stay fit without overworking the body. Low-impact exercises like yoga, swimming, or tai chi can help improve flexibility and balance while easing joint pains. Eating a balanced diet with plenty of fresh fruits and vegetables will also help maintain good health.
Staying socially engaged is another key factor in staying healthy after 60. Participating in activities with friends or family can help stave off loneliness while providing an enjoyable outlet for socializing. Making time for hobbies like reading, painting, gardening, or playing music can also be a fun way to express creativity and keep the mind active.
Taking steps to remain healthy after 60 is essential for living a long, happy life. Doctors and nutritionists can offer personalized advice on how to best maintain physical health while engaging in activities that bring joy and provide mental stimulation and emotional support.
Make your doctors like friends…see them often
Regular check-ups with healthcare providers are an important part of staying healthy after 60. Scheduling regular visits to your primary care physician can help detect any issues early on, and treatment for illnesses or conditions can begin sooner. It's also a great opportunity to discuss any changes in your health or lifestyle that may have occurred.
In addition, getting regular check-ups helps to maintain good overall health. During these visits, you'll get advice about healthy eating habits, exercise routines, and other activities that will help you stay fit and healthy. Your doctor may also order tests to look for any underlying issues such as high blood pressure or heart disease.
This is a great way to be proactive in your own health care. You should make sure to keep track of all your medical appointments, so you don't miss out on the important information and resources available through these visits. Making sure to keep up with regular check-ups with healthcare providers is a simple but effective way to stay fit and healthy after 60.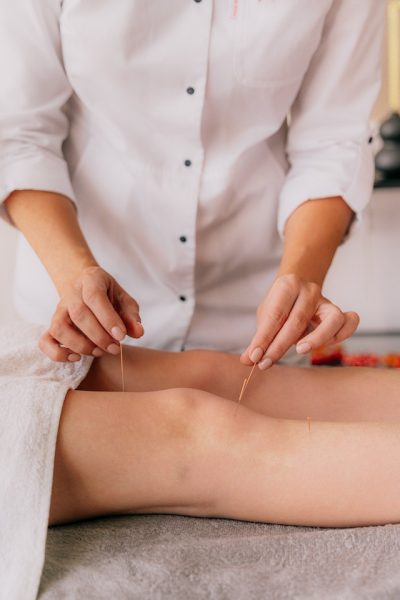 Seek out alternatives
Alternative therapies are becoming increasingly popular for seniors looking to stay healthy and fit. Not only do these therapies provide physical benefits, but mental ones too. From yoga to tai chi, there are many ways to get started.
Yoga is an ancient practice that helps strengthen the body and mind. It can be done alone or with a group of people, depending on the individual's preference. Yoga can help increase flexibility, reduce stress, and improve balance and posture. It's a great way to stay healthy after 60.
Tai chi is another form of exercise that focuses on slow, controlled movements. As you go through the movements in tai chi, your body becomes more relaxed and your mind calms down as well. This type of exercise is excellent for increasing strength and balance while also providing a sense of inner peace and relaxation.
I go for acupuncture every now and then whether I'm in pain, can't sleep, etc., or not. My husband says it's my ESCAPE and he's right. There's nothing like laying in a room with soft music and getting treatments for an hour or so when you need it.
These alternative therapies can be used as part of a regular fitness regimen or done on their own for those who prefer to take it easy. Not only will these therapies benefit your physical health but they will help promote mental clarity and emotional well-being too. With dedication and commitment, these practices can provide years of health benefits to remain fit and healthy after 60.
Getting Granular
What Type Of Exercise Is Best?
Like I said earlier, exercising after 60 is key to staying fit and healthy. While different people have different needs, there are some types of exercise that are generally best for someone over 60. In this article, we'll look at why exercise is important and the type of exercise that's best for those over 60.
First of all, it's essential to understand why exercise is important at our age. Regular physical activity can help maintain cardiovascular health, strengthen bones and muscles, reduce pain from arthritis and other conditions, improve mental well-being, reduce the risk of falls and fractures, and even reduce the risk or delay the onset of some chronic diseases such as diabetes or heart disease. All these factors make it crucial for those in our age group to stay active.
So what type of exercise is best? Generally speaking, low-impact exercises like walking, swimming, or cycling are recommended. These activities provide a good balance between aerobic conditioning and muscle strengthening without putting too much stress on joints or ligaments. Additionally, balance exercises such as tai chi can help improve coordination and stability while gentle stretching can help increase mobility in stiff joints. On a more personal level, I used to be a dance therapist, so I'm sure you can guess MY favorite form of exercise. You don't have to have been a dance professional like I was…simply put on your favorite music and dance around the room (and remember when you used to go out clubbing 3 times a week and stayed fit).
In addition to these, it's also a good idea to incorporate strength training into your routine two to three times a week using light weights or bodyweight exercises such as squats or pushups. This will help increase muscle mass which in turn will enhance your overall fitness level and ability to do everyday tasks with ease. Best of all, it helps ward off osteoporosis (wish I had done this earlier).
Overall then, it's clear that regular physical activity is essential for maintaining health after 60 years old, though care should be taken when choosing the type of exercise you undertake so as not to put a strain on your body or cause injury. Low-impact activities such as walking swimming or cycling are excellent choices for aerobic conditioning while strength training with light weights two to three times a week can help maintain muscle mass and bone density too. With these tips in mind, you can make sure you stay fit and healthy well into old age!
How Much Sleep do you REALLY need?
It is important to understand how much sleep we should get each night in order to stay fit and healthy. Getting adequate rest is essential for any age group, but the amount of sleep required for those over 60 may be slightly different than that of younger adults. Research has shown that older adults need at least 7-8 hours of sleep every night. However, it is important to note that everyone's needs vary and some may need more or less than this amount depending on individual lifestyle habits and genetics.
The quality of sleep is just as important as the quantity when it comes to staying healthy after 60. It can be difficult for seniors to achieve the same quality of rest they had in their youth due to a variety of factors such as changes in their circadian rhythm, chronic pain, or medication side effects. To help improve sleep quality, seniors should strive to establish a consistent bedtime routine and avoid caffeine or alcohol before bedtime. Additionally, keeping the bedroom dark and cool can help make it easier to fall asleep faster and stay asleep longer.
Regular exercise is also key when it comes to getting enough restful sleep at night. Exercise helps improve circulation, boosts energy levels throughout the day, and reduces stress which all contribute to better overall health and improved sleep hygiene for older adults. Studies have found that those who get even moderate amounts of physical activity each week report better sleep quality compared with those who are more sedentary. Low-impact activities like walking or yoga are great options that are gentle on joints while still providing the necessary benefits so seniors can stay fit and healthy after 60.
I have talked to my doctor about my horrible sleep patterns and he's suggested everything from giving up caffeine completely (OH NO) to melatonin (I get bad dreams from it). I still struggle with sleep and it's my GOAL to figure out how to get longer, better quality ZZZZs each night.
What Dietary Changes Should You Make To Stay Healthy?
Staying healthy after 60 can be a challenge, but it is possible by making smart dietary changes. Eating the right foods and understanding how much of each type of food to eat, is an important part of maintaining health and well-being. To begin with, someone over the age of 60 should focus on reducing their intake of high-fat, processed, and sugary foods. These types of foods can lead to weight gain and increased risk for certain chronic diseases.
Instead, it's important to increase the consumption of fresh fruits and vegetables, lean proteins, whole grains, and healthy fats. Fruits and vegetables provide essential vitamins and minerals that are necessary for optimal health. Additionally, they are low in calories which helps maintain a healthy weight. Lean proteins such as fish, poultry, and tofu are great sources of protein that provide essential amino acids for muscle growth and repair. Whole grains are full of fiber which aids in digestion while healthy fats provide fuel for the body's cells and help protect against heart disease.
I lost over 45 lbs last year and it was all from switching to healthy foods and really thinking about what (and when) I was eating…and most of all, for what reason.
It's also important to stay hydrated by drinking plenty of water throughout the day. This can help reduce fatigue by supplying oxygen to the brain as well as flushing out toxins from the body through sweat or urine production. Additionally, drinking water may help reduce hunger cravings while providing essential electrolytes like sodium, potassium, and magnesium that our bodies need to function properly.
Making dietary changes after 60 can be daunting but taking small steps each day will eventually lead to better health outcomes overall. Starting with simple swaps such as replacing processed snacks with fruit or snacking on nuts instead of chips can make a big difference in the long run. It's also important to stay active by participating in regular physical activities such as walking or swimming which can help strengthen muscles while burning calories at the same time. With the right combination of diet and exercise, staying fit after 60 is achievable!
Is There An Age Limit For Participating In Social Activities?
It is never too late to start living a healthier lifestyle. But when it comes to staying fit and healthy after the age of 60, there can be a few extra considerations to take into account. One of these is whether or not there is an age limit for participating in social activities (we're not talking about dating…but I WILL talk about that at a later time).
Social interaction is important for our mental and emotional health, no matter what age we are. However, as we get older, it can become harder to find ways to stay socially connected. This could be due to physical limitations, or simply because many people's social circles have naturally decreased over time. So, how can older adults keep up their social activities?
Fortunately, there are plenty of options available that don't have any age restrictions attached. For example, joining an online community can allow seniors to interact with people from all walks of life while remaining in the comfort of their own homes. Joining a local club or taking part in activities at your local senior center are other great ways of meeting new people and socializing regularly without having to worry about age limits.
No matter how old we are, it is important for our well-being that we remain socially active and connected with others. By exploring the different options available, seniors can easily find ways to stay connected and make friends while keeping themselves safe and healthy at the same time.
Are There Any Supplements Recommended For People Over 60?
As people age, they may find it helpful to use supplements to stay healthy. With the right supplements, an individual can maintain a healthy diet and lifestyle, while also ensuring they get the necessary vitamins and minerals to stay fit and healthy.
When looking for supplements that are recommended for those aged 60 and over, there are many options available. A multivitamin is often a good choice as it can provide essential nutrients that may be lacking in an older person's diet. Additionally, omega-3 fatty acids have been shown to reduce inflammation and help improve brain function. Other options include vitamin D for bone health, calcium for muscle strength, probiotics for digestive health, and B-complex vitamins for energy levels.
It is important to note that these supplements should always be taken with caution. It is best to consult with a doctor or nutritionist before beginning any kind of supplement regimen as dosage amounts will vary from person to person. Additionally, some supplements may interact negatively with medications or other existing health conditions so it's best to discuss any potential risks with a medical professional first.
By taking the right supplements at the right doses and being aware of potential risks associated with them, individuals over the age of 60 can remain healthy while also taking proactive steps towards maintaining their fitness levels. Supplementation can be an important part of a comprehensive approach to staying fit and healthy well into later life. ASK YOUR DOCTOR!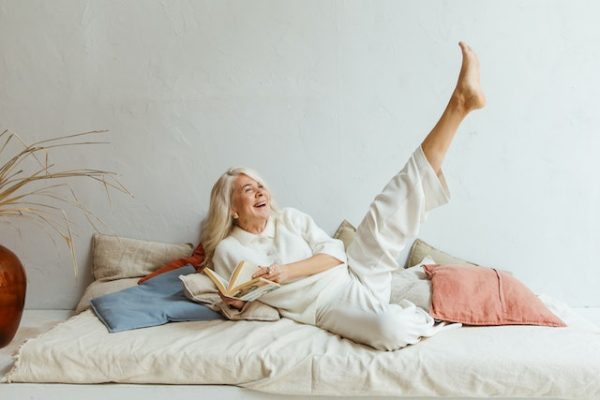 Overall, staying fit and healthy after 60 is achievable with some dedication and hard work. It's important to remember that we can still enjoy life while making positive lifestyle changes. So don't be afraid to switch up your routine or try something new – it will be worth it in the long run!