This week I put a shamrock garland on the lamp post in front of my house. It's a silly thing, but it reminds me how quickly the year is passing and that winter is soon to become spring. Still, I'm inspired by the fresh green of the lawns and the spring greens that are being shown.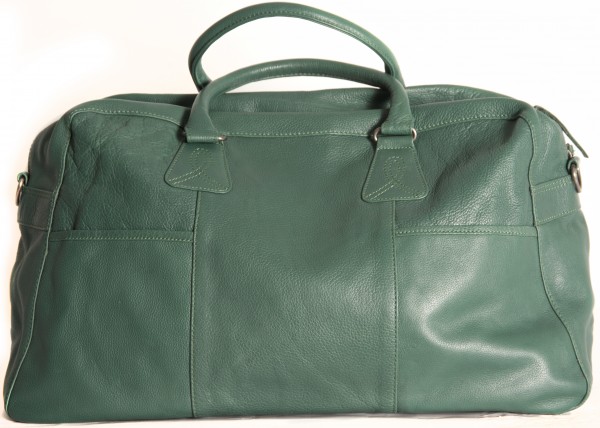 I'm always packed and ready to explore, and what better way to make your fellow travelers ooh and ahh than with this roomy soft emerald overnight bag,  constructed of beautifully silky full grain leather? This bag is the perfect size for storing in the overhead compartment on any flight, by Shona Easton Design Studio.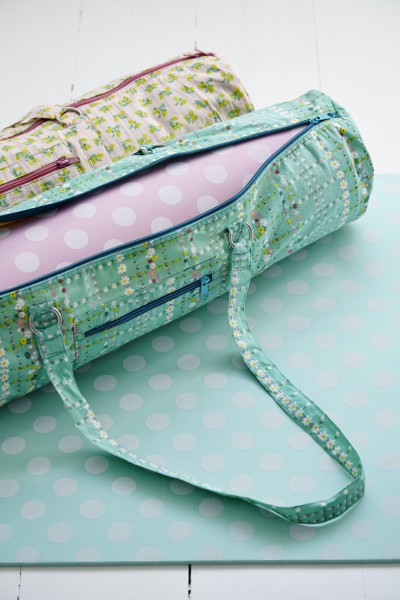 Sling this retro flowered print yoga yoga bag over your shoulder and head to class. From Hatha to Ashtanga, eye pads to bolsters, mat bags to beads, Rice DK created a fun, funky & refreshing collection for any Yogi.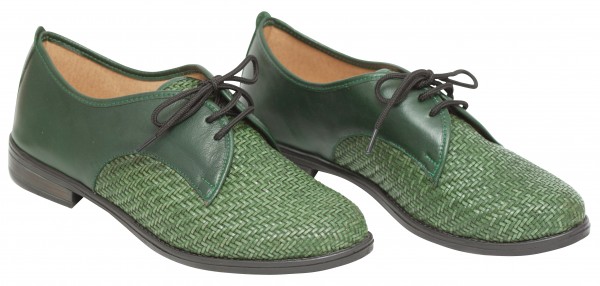 Stepping out in these oxfords would make any leprechaun jealous.  Super comfortable flat oxford shoes like these are JUST what you need to brighten up a simple pair of jeans and t-shirt from DaWanda.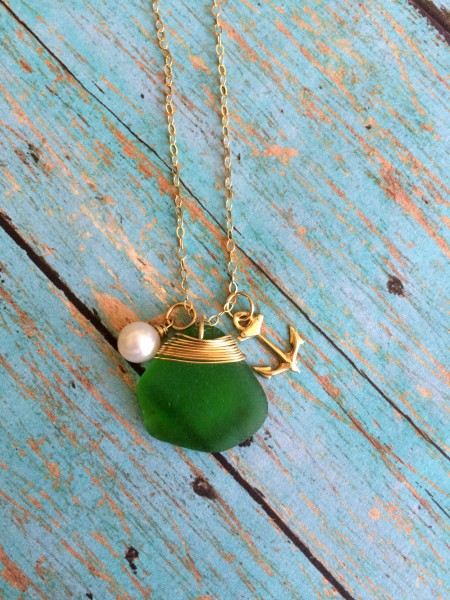 I used to collect sea glass along the beach in Narragansett when I was a child. I had quite a collection. Alas, my collection is now gone, but I can still wear this Catalina Anchor necklace with  genuine reclaimed seaglass collected from Laguna Beach in California to keep the ocean next to my heart thanks to UpcycleSTUDIO's collection.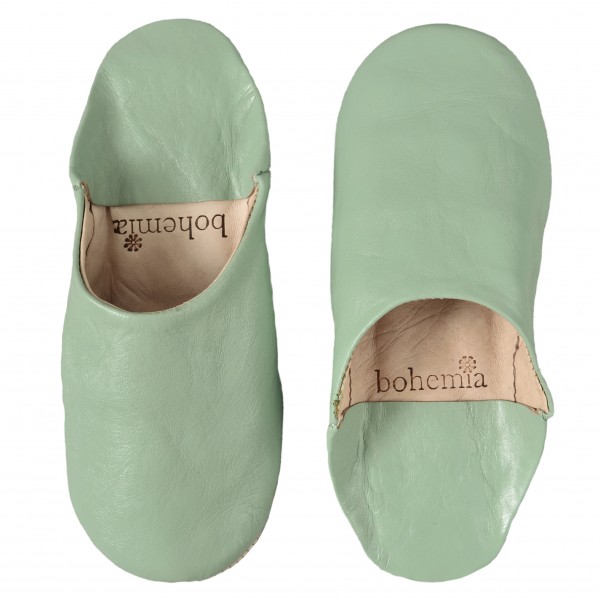 You'll be dreaming of Marrakech when you relax around the house in these handcrafted Green Green Moroccan leather slippers from the softest sheepskin leather in the classic 'babouche' style.  Hamid and his team make these in the traditional manner – by hand using the ancient techniques. Your feet will thank you.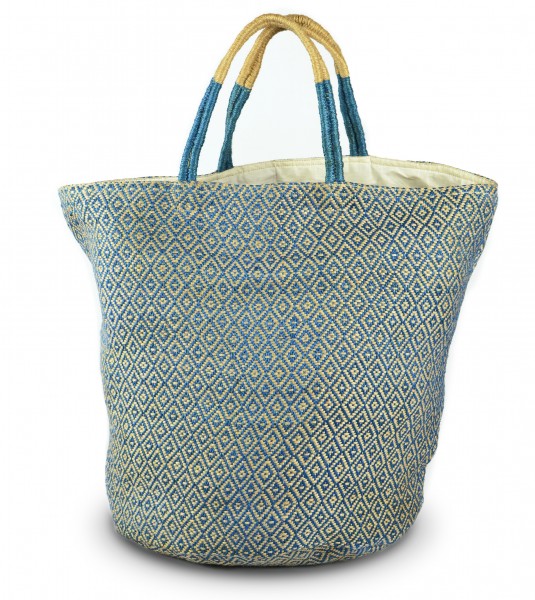 You'll never be pushed for space with this bag! Whether you fill it with goodies from the farmer's market, take it to the beach or (like me) never have enough room in your usual handbag, this large tote is always up to the job.  Each one is handwoven by women employed by a remarkable fair trade certified project.