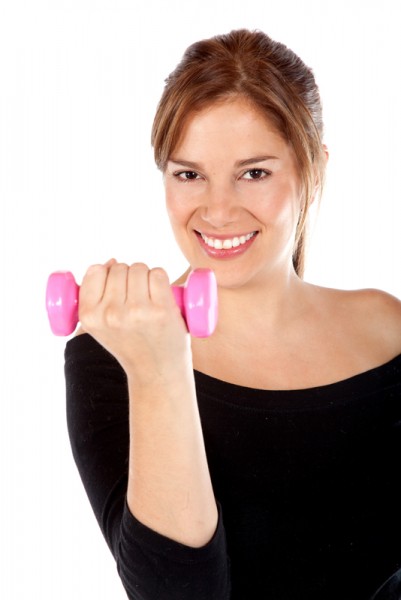 It's the new year, and it's likely that you've decided this is the year you're going to start exercising and have the beach body you've always dreamed of come summer. However, once you've signed up with a gym and possibly found a personal trainer, your wallet is going to be crying out for mercy. Sounds like getting fit is going to cost you a lot of cash every month.
But wait! It doesn't have to be like that at all. Rather than handing over a good chunk of your wages every month to the gym, why not make some considered one off purchases, and get fit on a budget? It can be done! Check out these tips to see how.
Fitness tracker
Fitness tracking wristbands, such as the popular Fitbit range, help you keep track of the exercise you're doing and gives you statistics, helping you see the progress you're making. Some trackers, such as the aforementioned Fitbit and the Nike Fuel Band, team up with an accompanying app. The information it collects can be uploaded to the app for easy viewing, and also lets you connect with friends using the same gear for a little friendly competition and encouragement.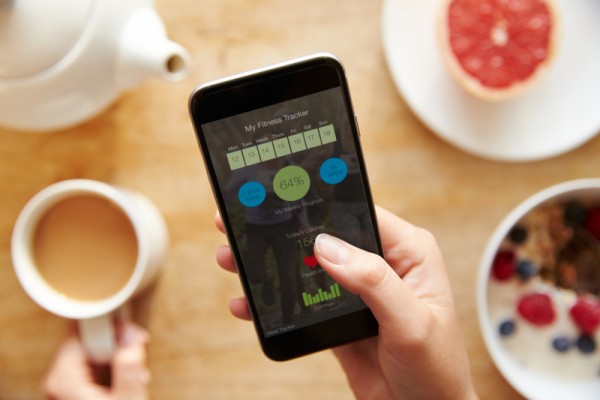 Fitness apps
Speaking of apps, there are literally hundreds available in the Apple App Store and Google Play store dedicated to keeping you on your fitness goals. Apps such as Lose It! help you track your meals and calories, Jefit Workout and Fitstar guide you through exercise routines that you can do in your own home without specialised equipment, and there are even apps such as Pact, that let you wager money on whether you'll complete your workout, therefore incentivising you to do so. The best part? Many apps are free to use. Check out PC Magazine's top picks to find an app that's right for you.
Workout DVD
Want to take part in a fitness class, but don't have the time or cash to regularly go to the gym and take part in one? Then workout DVDs could be for you. You can follow along with the specialised instruction in your own home, at your own pace, and no one will see you get hot and sweaty as you run on the spot in your sitting room. There's a DVD for almost any kind of exercise you can think of, so you're sure to find something that suits you. If you're looking for inspiration, Bombay Jam are currently selling a dance fitness DVD that combines Bollywood dance with fitness routines. DVDs are probably the cheapest way to get a one to one workout session with an expert.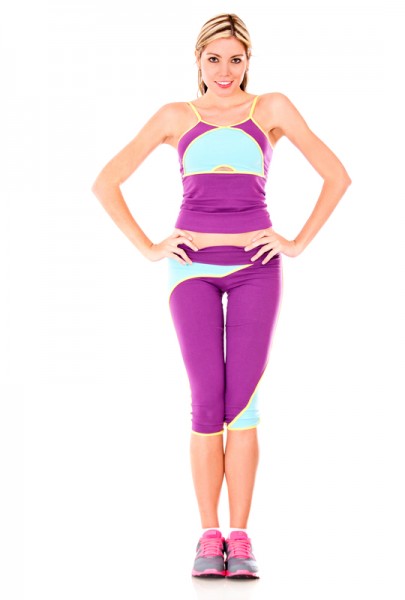 Good quality workout wear
Now, if you're looking to get fit without the gym you've probably decided that you don't need new workout wear, but don't be too sure. An old pair of sweatpants and an oversized t shirt will be good enough to do push ups in at home, but what about if you're out on the streets running or cycling? Invest in a good pair of running shoes or a good quality cycling helmet, to ensure you get the most from your workout and you're safe as possible while doing so.
MP3 player
If you're working out on your own, it can be hard to keep yourself motivated. If you can partner up with a friend, you can motivate each other to keep going even when it becomes a slog. However, if you don't have a willing friend, an MP3 player could help. If you've been meaning to catch up with your favourite podcast, you can do so while you're on the run. Were your new year's resolutions to start exercising and start listening to audiobooks? You can kill two birds with one stone. You can even create custom playlists that'll keep you pumped up and ready for your whole workout.
Home gym equipment
You may not be going to the gym, but that doesn't mean you can't bring the gym to your home. 'Home gym equipment' doesn't have to be expensive, bulky items such as treadmills that'll just take up space in your house. Instead, buy the things that will help you get an effective workout and can be packed away neatly. If you're taking up yoga, treat yourself to a quality yoga mat. If you're into cardio, a good gym ball can help. The Independent lists some useful equipment that can help you get the best workout for the best price.
Using these tips, you can maximise your workout without maxing out your credit cards. Try buying a couple of the one off items on this list and see just how much they can benefit you, without costing an awful lot. Give them a try and you'll swear off the gym for life.