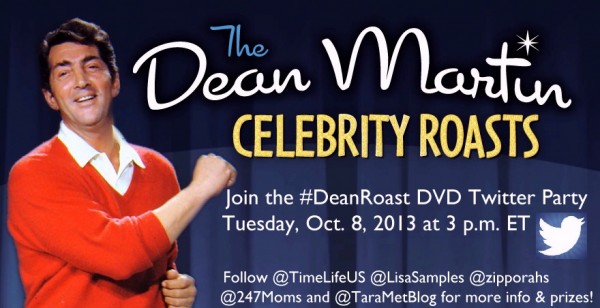 Grab your martini join us as we chat about one of my FAVE rat packers next Tuesday!
Dean Martin Roast Twitter Party
When: Tuesday, Oct. 8
Time: Noon PT / 3:00 EST
Prizes: Five winners will get a 6 Disc Dean Martin Celebrity Roast DVD box set ($59.95) & $25 Costco gift cards.
Long before the Celebrity Roasts on Comedy Central, Dean Martin Celebrity Roasts skewered the biggest names in entertainment! So come join us and share some fabulous memories.
Check out the Dean Martin Celebrity Roast Complete DVD Collection and don't forget to pour yourself a martini!