It's CYBER MONDAY and today is MY shopping day. While I love to shop, I just can't see myself waking up before the crack of dawn to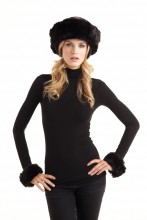 stand in line for hours only to find what I want out of stock. As a result Cyber Monday has become my FIRST day of holiday shopping and with Chanukah two weeks away, and Christmas on it's tail a couple of weeks later it's GO TIME.
My pick of the day
I fell in LOVE with these Helmet Band-Its the MINUTE I saw them. I immediately added them to my "gotta have" list for myself (hint, hint to Mr. S), and as a great gift for Broad "A" on The Review Broads who lives in Utah, and my sorta-sister Sandy up in New England. They'll both ROCK this look, and I know that YOU will as well.
It all started with a tweet
I saw them on twitter, followed the link and knew that I HAD TO HAVE a set of wrist cuffs and a Band-It to make it through my winter trips this year. Last week I was FREEZING in Connecticut and knowing that I'll be in Detroit for the Auto Show in January, and memories of dog sledding in Duluth, MN at the Beargrease (with Vaseline Intensive Rescue), I knew I that these would come in handy.
Style vs. Fashion
Helmet Band-Its are not only a great way to look hot on the slopes (ski bunny must have) around your helmet, but they'll make a fashion statement that's TIMELESS. I could picture everyone from Audrey Hepburn to Emma Watson wearing these – so you know not only are they a FASHION STATEMENT, but these accessories will NEVER go out of style.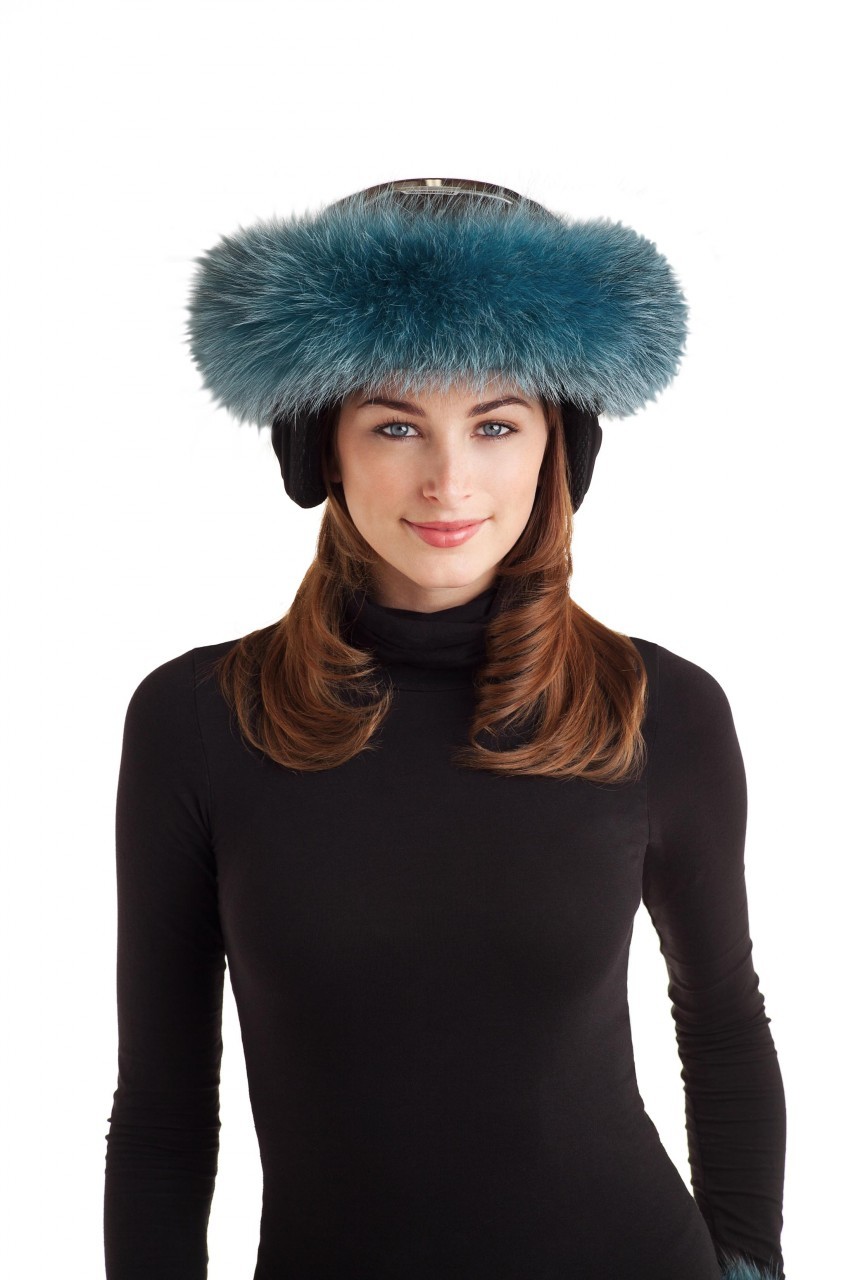 Investment Piece
I'm all about faux, as long as the FEEL is right, and Helmet Band-Its are made from the FINEST faux fur imported from France and made right here in the USA!  The quality is EXCEPTIONAL. If you're a real deal gal – they offer Helmet Band-Its in both a Premium FUR and Premium PLUS Fur as well
I'll be telling you ALL about them VERY soon
But, I wanted to give you the heads-up on a great Cyber-Monday gift. With the faux fur Band-Its starting at only $68 (wristlets are only $40), I love the idea of giving a SET (normally prices at $99) for $80.  You'll definitely make an impression – for under $100.
20% off ALL FAUX FUR Band-Its and sets – USE Code CMFF20 when you check out!
20% off the PREMIUM FUR Turquoise, Teal or Pink – USE Code CMTT20 when you check out!