Disclosure: I received my new prAna outfit as a review product. If you follow me you know that I LOVE prAna and write about them often. Read on and you'll see why I have such a high opinion of them.
Sometimes life gets in the way of our plans, as proven by Hurricane Irma whipping through this past weekend. I was supposed to be taking you all on my wellness trip to Club Med via Facebook Live, and instead of pilates by the river, I was taking in all of my furniture and plants, and sitting in the living room listening to the rain and wind whip across the house wondering what kind of damage it was doing.
Thankfully, we were left with very little damage
As the shutters were taken down and I stepped outside for the first time after the storm, I was hit with autumn weather. It is usually still hot in Florida for another month, but the rain and wind left a coolness in the air that reminded me of autumn in New England (at least for a day or so).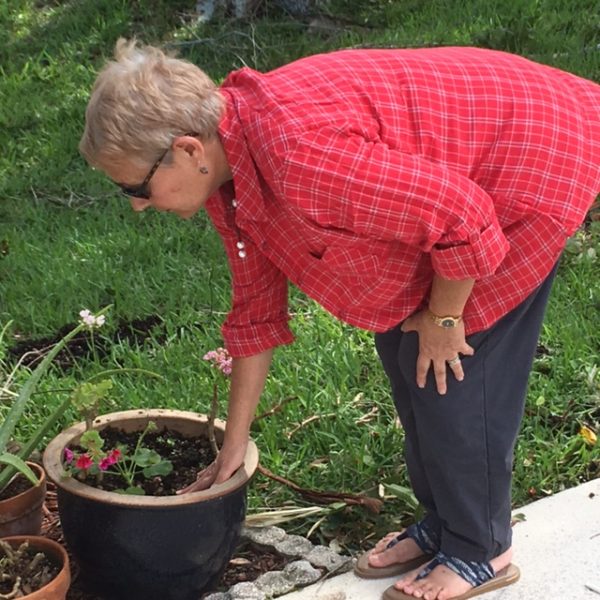 Step into Fall with prAna
I had been waiting for my Beaver Creek trip next weekend to break out my new prAna Salinda Top in a crisp Sunwashed Red and the Sage Jogger pants that I knew I'd be wearing ALL fall and winter in a practical Coal color. I had work to do and I needed comfort, warmth, and (in case any of the neighbors stopped by for a glass of wine) to still look GREAT. I slid into them and began rearranging my plants.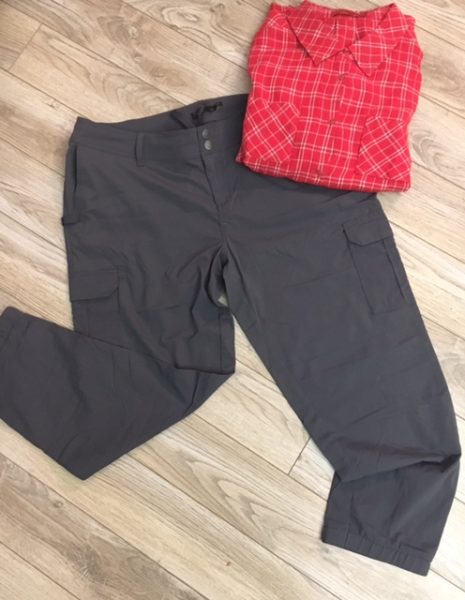 As usual, prAna seems to always get the fit SPOT ON! Having eaten my way to a size 14 and still being only 5'1″, I generally have to have everything that I own altered (even tights). Because prAna offers some of their pants in inseams in short, regular and long, I have found that I can go from the rip open the prAna package left on my doorstep, to dressing for my adventure, and know that the fit will be just right. The "fit guide" is extremely accurate, so be sure to check it before ordering.
I know that prAna will always be the perfect choice for any journey, whether it be for travel or at home. How? All of the designers create and test all of prAna's clothing based on their own love for outdoor activities and it shows. I've been wearing their clothes for YEARS now, and I can tell you that the quality, comfort with a consciousness is par none.
I LOVE to layer. While you may be shocked to learn that it gets chilly in Florida, it doesn't get New England cold. Still, I love wearing fall styles and this classic plaid flannel print may LOOK heavy, but it is a light layering weight, perfect for cool winter evenings down here or layering under my ski suit when I'm once again on the bunny slope in New Hampshire. Available in four colors, the 100% organic cotton yet lightweight flannel works perfectly paired with a t-shirt (as I wore it), under a sweater (it doesn't add that uncomfortable bulk that some flannels do), or by itself with a pair of jeans, a skirt, or with the Sage Joggers that I have on.
Colors
Eggplant – perfect with a pair of khaki pants
Winter – wear this color with absolutely ANYTHING that you own
Sunwashed Red – I love this soft red color with jeans
It's all in the details:
The Salinda top is slightly tapered in at the waist giving a leaner more feminine look to a style that can normally look bulky and masculine. The collar lays flat and the buttons are a fun/funky red with vintage look about them. There are two pockets that are small, reducing the bulk around the bustline and there is a hidden zippered pocket on the right side of the shirt. Using a zipper here reduces bulk (again) and keeps the lines of the shirt clean.

Sage Jogger
You'll notice that most of the time I wear skirts. Why? Because finding a pair of pants that fit well and are the right length is and has always been a challenge. Not so with the Sage Jogger. The short length fits perfectly, and with the slightly gathered ankle, it is easy to roll up for a boyfriend look if you prefer. The ripstop fabric is lightweight for year round wear, and they have enough stretch for comfort without losing their shape. The mid rise is perfect for me, as I'm a bit old for low rise (and I'm not a mom jean type of gal). The tapered narrow leg offers a leaner look (YAY) with enough width for comfort. There are 4 flapped cargo pockets that lay flat against the leg, so you don't have any extra bulk where you don't need it.
Colors:  
Cargo Green – the classic cargo pant color
Coal – the color I'm wearing in the photos
Moonrock – a deeper gray
Black – a MUST HAVE for your wardrobe
It's all in the details: 
The two button waist offers beautifully designed snap buttons (the kind that I usually buy to replace ugly ones). Inside the waist is a grosgrain drawstring for an even BETTER fit, which is perfect for not having to pull up your pants on long hikes. There are accents at the back and side seams that remind me of painters pants, and they are great for hanging a carabiner or your keys. Mindfully made like all of prAna's clothing and accessories these pants will become a staple of your wardrobe for years to come.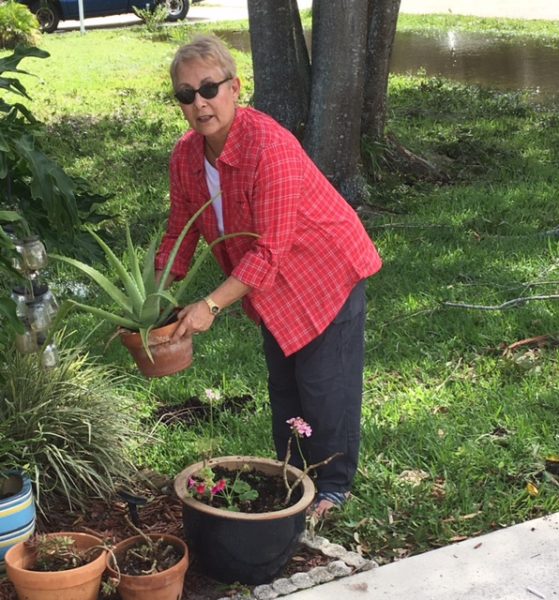 If you look in my closet you'll see that I have some great well worn prAna pieces from my favorite summer dresses to the shorts that get more wear each summer than any others. I keep coming back to this brand, not just for my adventure wear, but for the classic comfort and style that I can count on for every day of the week.
I love that prAna makes a positive impact on our planet
Why save this for last? Because it's SO very important to know that you can feel good about what you wear with prAna. Not only will the clothes that you purchase from this company look great and reflect YOUR style, but because they offer organic, hemp, sustainable, and fair trade items, you can feel good about everything you buy (whether for yourself or as a gift).  More than ever, people just like you and me are seeking ways to spread positivity in our country. One way to do that is to make sure every purchase you make and every gift you give has a positive impact on our planet.


Order these and other fabulous prAna clothing at prAna.com
Special for Champagne Living readers: Get 15% off with discount code MS15ZS
Learn more about prAna's dedication to great clothes and their mission to spread positivity at: Who We Are