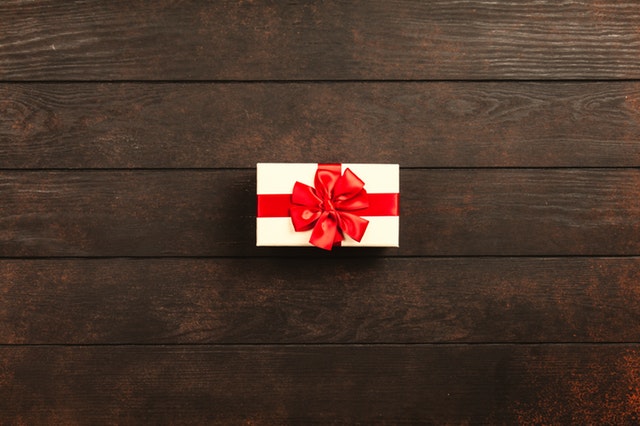 With the festive season fast approaching, chances are that you're starting to draw up a list of gifts to buy for your nearest and dearest. We all tend to have different traditions. Some of us will book experiences that allow us to spend more time with our loved ones. Some of us will simply ask our friends and family what they want and purchase it rather than trying to make a surprise of things and risking messing everything up. But the majority of us tend to try to find a surprise gift that we will wrap up and place under the tree or exchange the next time we see people. Now, some people are extremely easy to shop for. They have clear interests and might have dropped some hints. But there almost always tends to be one person on your list who you just really get stuck on. You'll spend hours puzzling over what to choose for them and generally be left to no avail with no plans for your pondering efforts. But not to worry! There are options. An innovative idea that can please almost anyone and that is rapidly gaining popularity is investing in subscription services on someone's behalf over the festive season. Rather than receiving one gift on Christmas day, this gift will ensure that they receive a surprise delivered straight to their home once a month throughout the rest of the following year. You can even purchase subscriptions to sticker clubs for the sticker lover in your family. This is a lasting gift and can bring a smile to their face regularly for the future. So, here's a little more information on the subject to help you to choose the right subscription service!
The Basics
When you take out a subscription of any sort, you generally have one of two options: to pay outright in full or to pay on a monthly basis throughout the year. While spreading payments across the year may be a better option for you if you are purchasing a subscription for yourself, generally speaking, it's best to pay for a subscription outright when gifting one. This ensures that everything is definitely paid for and that the subscription doesn't suddenly stop if you don't happen to have the money available in your account one month. You will need a couple of details about the person you are buying a subscription for in order to ensure that it reaches their door. You will need their full name and their postal address. This will guarantee that the supplier can deliver monthly items to the person in question!
Magazines
So, what type of subscription should you consider? Let's start with one of the most traditional forms of subscription service and one that has experienced real longevity – magazines. If your friend or family member really enjoys reading a particular publication, you can generally sign up to have it delivered to them each time it is published, saving them a trip to the shops for their reading material. This convenience really can prove to be bliss for the recipient.
Flowers
It's important to remember, however, that magazines aren't the only subscription service out there. Companies are starting to recognise the demand for alternative subscription services and are consequently catering to our wants and needs. Instead of reading material, you could have beautiful flowers delivered to your loved one's door on a monthly basis. This will brighten up their living space and ensure they almost always have a fresh bouquet of flowers to add a beautiful smell to their home. Consider Flowers of the Month Club for stunning exotic blooms. Just make sure that the recipient doesn't have any allergies to pollen, as this could leave them sneezing year-round! Also ensure that any flowers delivered are non-toxic if the person has pets or young children.
Chocolates
If flowers aren't quite what you were thinking of, why not try chocolate subscriptions. The majority of people are a fan of the sweet stuff and it is also packed with feel-good chemicals that genuinely promote happiness in the individual eating it! Your loved one can settle on down for a cosy night in with their monthly delivered box, spreading the treats throughout the month until the next package arrives. Remember to bear any dietary preferences that your loved one has in mind. If they are vegan or lactose intolerant, remember that any form of milk chocolate won't quite tick the box – you'll have to keep an eye out for dairy free options instead.
Books
If you have a book lover on your list this year, you might want to look into book subscription services. This will see some interesting literature dropped off to the individual in question, fuelling them with reading material year round. As they finish one copy, a new one will arrive. They won't have to head to the library or their local bookshop quite as much! Take a look through different genres available. Some subscriptions will even let you see exactly what books will be offered throughout the year, allowing you to make an informed decision as to whether it will cater to your friend or family member's tastes!
For Pets
Increasing numbers of us are investing in gifts for our pets or others' pets over the festive period. Who can blame us? Canine companions, feline friends, and all sorts of other pets provide us with loyalty, friendship, company, and unconditional love. So they deserve a little treat too! Many pet care and pet treat companies are now offering pet subscription boxes. They'll arrive once a month, packed with treats, toys, and even grooming products that will keep your pet excited and content.
These are just a few different subscription services currently available on the market. There are plenty more out there! But hopefully, the above information has introduced you to an innovative gift idea that might not have crossed your mind already.