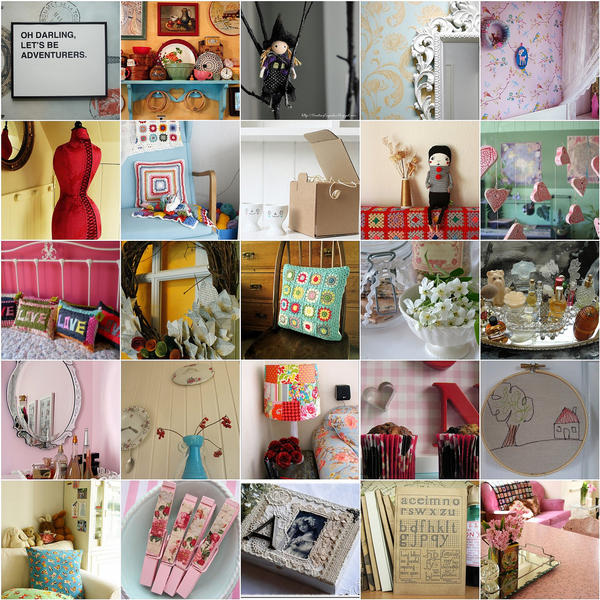 The shabby chic look is one that looks fantastic when it's done right, but it's not necessarily a case of throwing together some old-looking furniture and hoping that it looks good. It's all too easy to end up with a room that looks strange or just plain shabby. Here are some good pointers in a  guest-sponsored post on getting the look right in your bedroom.
Add Some Well-Worn Woodwork
A huge part of the shabby chic look is having paintwork that has faded or rubbed away. If you add perhaps a painted chest of drawers or wardrobe that has places where the wood or another colour is showing through, you'll be doing things right. You can even create the look for yourself by carefully sanding down old furniture
Light the Room with a Chandelier
Chandeliers don't have to be expensive, but they go perfectly with the French shabby chic style. This is mainly because the look originated in Europe, where they attempted to emulate the design of posh homes and mansions from previous centuries. They also make a great centrepiece in the room, and look beautiful.
Frame Your Pictures Well
If you've got pictures on the walls of your bedroom, then you've got a great opportunity. Vintage style picture frames, with ornate designs, are perfect for shabby chic. They're even better if they look a little worn. Again, there's no need to pay for real vintage pieces; a replica will do just fine, and is very much in the spirit.
Get the Ambience Right
Shabby is certainly not gloomy in this case. The style is all about being bright and airy, and this is the feeling that you've got to create. Make good use of lighting, particularly from windows, to ensure that you maintain an air of freshness and cleanliness. Don't choose any large or imposing pieces of furniture.
 Choose the Right Colors
While the word shabby might conjure ideas of dark colours, this is not at all what you should go for. As already mentioned, we're going for a bright look, which means that light colors, white in particular, should be made good use of. This includes the paint on furniture, and on the walls. Some people also like to add a splash of colour in ornaments or with things like cushions.
 Fabric is Your Friend
You can really capture the shabby chic feel by adding a variety of fabrics to the room. Chair covers are a great example of this; they help to soften their look, and make things look a little more rough and ready. Throws on other furniture, the bed in particular, are also a good idea. Use curtains rather than blinds on the windows too.
 Get a Vintage Bed
The bed is of course going to be the focal point of any bedroom, which means that you've got to get it right if you're going to get the whole style right. A vintage bed is the perfect choice for this look. Think of ornate headboards, and a worn feel. www.andsotobed.co.uk is a good place to look for ideas; there are lots of beds on there that match.
If you follow these ideas, then giving your bedroom a shabby chic makeover won't be too difficult. Just remember not to go too far in either direction; you don't want the room to look too design-led, nor should it be genuinely shabby. The style should look as though it has effortlessly and naturally happened over time rather than been designed. Be vintage, bright and breezy for the best effect.
Photo credit: Shabby Chic / Foter.com / CC BY-NC-SA