I'm sharing #PrepH in my life as part of a Preparation H sponsored series for Socialstars™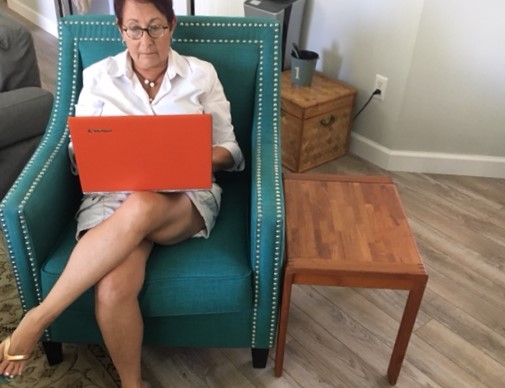 Ask me what I do for a living and I'll tell you that
I sit on my bum all day typing.
I sit on an airplane when I'm not at home
I sit and eat food all over the world
I sit and have drinks with friends

I SIT…

.
All of this sitting has left me with two things
Middle aged spread
Hemorrhoids
…neither of which I'm particularly fond of.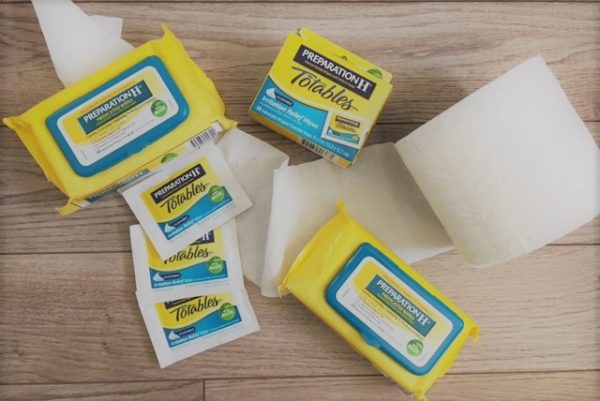 Let's talk about both of these NOT SO MUCH FUN subjects….
…because I've never been one to shy away from telling you the REAL DEAL. My middle aged spread has a little to do with the hormonal changes of menopause and a lot to do with inactivity. If I'm sitting in front of the computer rather than being up and active (even if it's just an hour a day at the gym that I only pay $10 a month to belong to) it translates to the BOTTOM HALF OF MY BODY filling out a big chair. Do you know how fish only grow to the size of their tank? Well my bottom has grown to the size of my sofa.
And while we're on the subject of bottoms
Being overweight and sitting on my BUM all day, plus being in the over 50 age group (we are more prone to them) means that every now and then I get
'RHOID RAGE!
While diet & exercise have allowed me to lose 10 lbs (with 15 to go), I've also found a great solution to help with that ITCHY, BURNING RAGE that makes sitting and working IMPOSSIBLE. I can even take my rage solution wherever I go.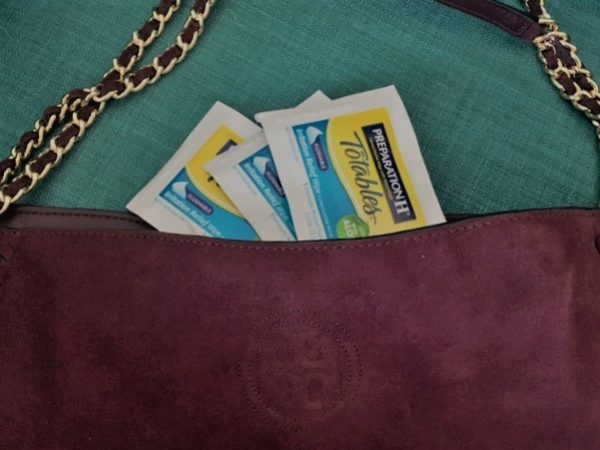 My secret? 
Preparation H Medicated Wipes! The gentle, everyday cleansing reduces irritation, and keeping my bum clean means even less irritation! Don't laugh, but I keep a package in my glove box (for 'rhoid road trips), a few Totables in my favorite Tory Burch bag (for those unexpected flare-ups), and of course in my bathroom. Even when I am not being tortured by hemorrhoids, I like the cool, soothing, comfort that I get from a quick wipe.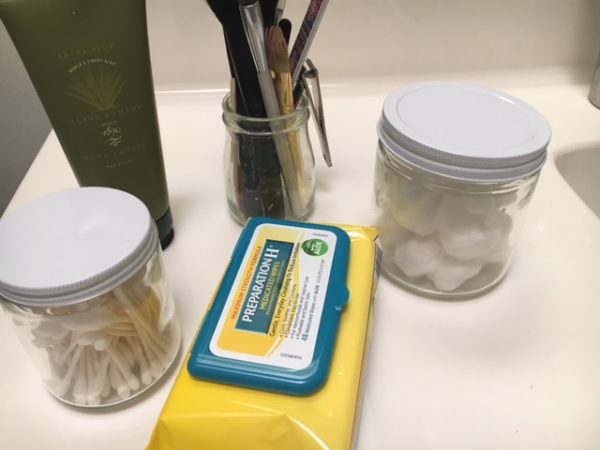 Did you know?
That while Preparation H Medicated Wipes and ointment are a great solution, you can also be proactive to help reduce flare-ups?  By following a healthy Hemorrhoid Diet with lots of good fiber you can reduce the hemorrhoids you get from constipation – PLUS – the fiber will help you feel full. Hmmm…could I be tackling TWO PROBLEMS at once? See, I told you there are ways to LIVE BETTER, even WITH hemmorhoids.