I was sent a SuiteCase to review. All opinions are strictly my own.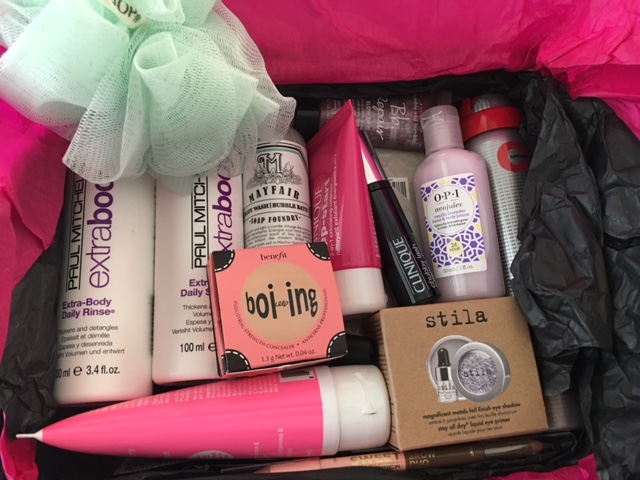 It happens on about 3 out of 5 of my trips. I NEVER pack toiletries, knowing that they have them at the hotel and I walk into the bathroom to find the cheap little shampoo and conditioner…the kind that leaves your hair frizzy and unmanageable. Expecting a nice luxurious body wash, I'm faced with a bar of soap so small, that I can barely get a lather.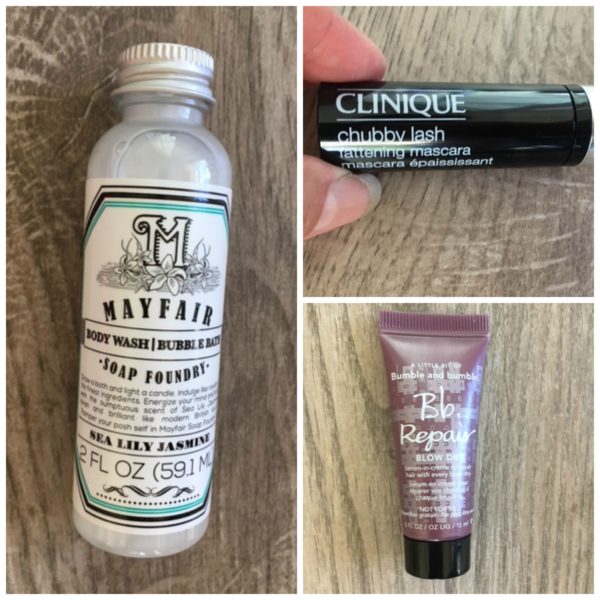 I should have packed my own
I NEVER pack toiletries. I'm the carry-on queen and I like those beauty items that I need during the flight and use during the day (lip gloss, mascara, concealer, anti-aging serum, moisturizer & mouthwash). There is no room in my little TSA approved baggie for shampoo, conditioner, body wash, shaving cream, lotions and all of that, and in the past I've been asked to toss products that weren't 3-1-1 compliant. Because of this I was a prisoner of whatever products my hotel decided to put on the vanity.

Not anymore!
Since discovering SuiteCase I can now have top of the line toiletries, cosmetics, suncare and even a spa day without ever having to check a bag or have to play eeny-meeny-miny-moe with my products. SuiteCase delivers a box of products DIRECTLY TO YOUR HOTEL or the AIRBNB where you're vacationing (or in my case working)! You simply order it online (I suggest a week before you are scheduled to be at your destination) and your SuiteCase will be waiting for you when you check-in. Of course they can send your SuiteCase to your home as well.
I love this idea for:
Travel
Houseguests
Spa Day Parties
Bachelorette Parties
Mother's Day gifts
College care packages
Bridal Parties
Stocking Stuffers
Sweet 16 gifts
and much more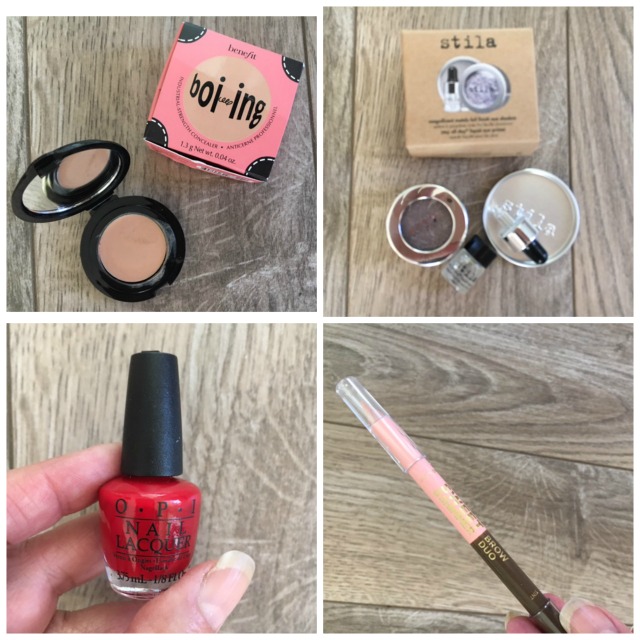 SuiteCase offers THREE different themes (with more to come)
SPA DAY – a luxury spa experience in your room (order room service & champagne to go with???)
FUN IN THE SUN – to protect & soothe for vacay at the beach
LOOKING GOOD – everything you need from hair to skin to go out on the town (that's what I got)

Build your SuiteCase
The best part of ordering a SuiteCase before you go away is that you can customize your box. After you choose your theme you choose how long you'll be away. From the 1-2 night Quicky where you choose 2 essentials (and they add 2-3 more surprises), to the 4 – 6 night Getaway, where you choose 3 essentials and they add 3 – 5 surprises, and even the 6 – 8 night Adventure where you choose 4 essentials and they add 5 – 7 surprises, you can be assured to have JUST what you WANT and NEED for your vacation.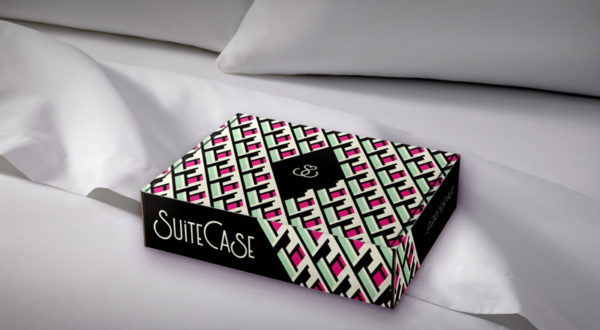 Order your Suitecase at:

MySuiteCase.com

Champagne Living readers get $5 off per box with code: 

zippysuite17