I'll be the first to admit that these times are extremely stressful, thankfully we have a lot of tools at our disposal to help alleviate the stress of what is happening right now, and it's time to dig in and use them. From meditation to yoga, there are some great natural ways to allow yourself a little peace while the chaos looms about us. Here are a few of my favorites.
WRITE IT DOWN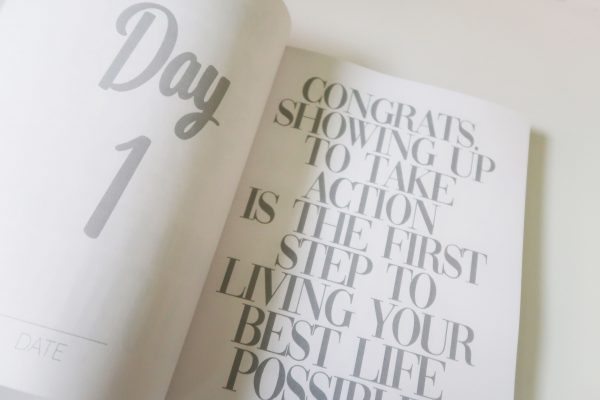 'My Self-Love Daily' 30-Day Journal + Workbook
The perfect companion to help you get to start practicing some much-needed self-love and self-care 'My Self-Love Daily' 30-Day Journal + Workbook gives a jump start on 30 days of self-love. The editors went around the globe interviewing celebrities and real people on what self-love meant to them and decided that it was important to not only talk about self-love but to put it into action! These journals help you visualize your journey, set goals and achieve them by speaking and writing them into existence.
It takes 30 days to break or make a habit, so with your journal you are on the road to a new and healthier version of you. With this activity-driven journal you can participate in daily activities including processing and recording your daily thoughts, making and breaking habits, answering your daily self-love question of the day, setting and achieving goals, acknowledging what self-love and self-care practices you already implement and visualizing new ways to grow. Self-love is a journey, not a destination. We are constantly changing and learning as we go.
This is the perfect time to celebrate who you are and explore changes that you may want to make in your life.
A STUDIO WORKOUT
7:30am
12:30pm
5:30pm
Central Time
for as long as social distancing goes on. Over 700 people took the first class! What a great way to connect and feel a sense of community while getting a genuinely challenging body weight workout in.
TIME TO UNSTRESS
I love the term UNSTRESS, it feels so freeing, and whether you are minimally affected by the changes in social distancing or your whole world feels and is upside down, these people offer you the support that you need to take deep and good care of your body by decreasing the total stress load on the body is critical in these times.
You'll enjoy the benefits of the breathing, movement and regulation practices insdie.
A more regulated nervous system means you get to move gentler through these times, with more capacity, compassion and resilience. It also means a steadier and more accurate immune system response – something we all need.
You can now enroll in Unstress your body free – and do the physical practices and the bonus regulation practices that they offer.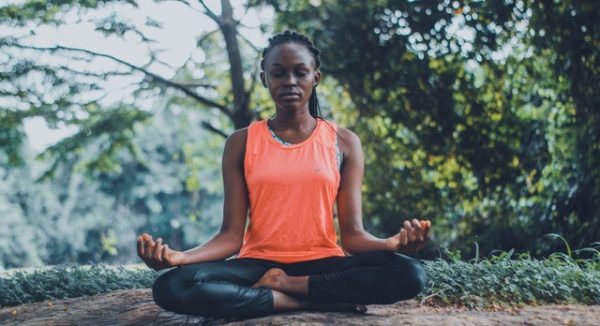 YOGA + MEDITATION + DIET + SLEEP in one place!
I love the all-in-one wellness philosophy of
Verv

,
a health and lifestyle app that offers all of who are staying safe by staying home a nearly limitless menu of interesting exercises, yoga rituals, meditation, focused diets, sleep, and all-around positivity.
Created by global health and wellness advocate Luba Pashkovskaya, who specializes in harnessing virtual technology for wellbeing. The Verv family of apps has been downloaded more than the FITBIT and Nike apps, and folks using their diet apps have collectively lost more than 3 million pounds.
You can download the app here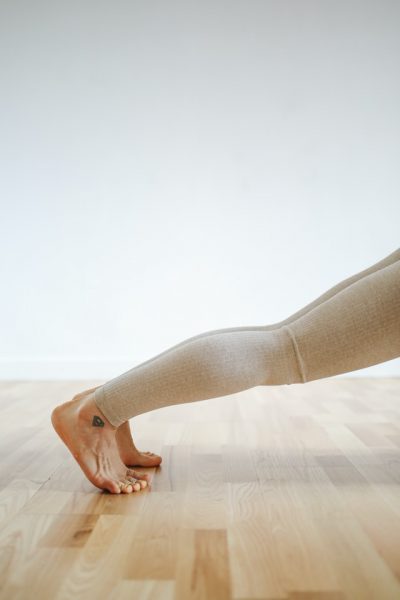 Suzanne Barron is a
yoga
instructor (RYT) and a certified jin shin jyutsu practitioner*. As having had a child on chemotherapy, she truly understands fear and the need to find a way to calm it in order to function. She has been offering
a live meditation/jin shin jyutsu self-help mini class (10-15 in length) once or twice a week for free via zoom.
*Jin Shin Jyutsu is an ancient Japanese healing modality using light touch therapy and the breath to harmonize the mind body and spirit. It helps to alleviate symptoms of stress, anxiety, and fatigue while stimulating the relaxation response.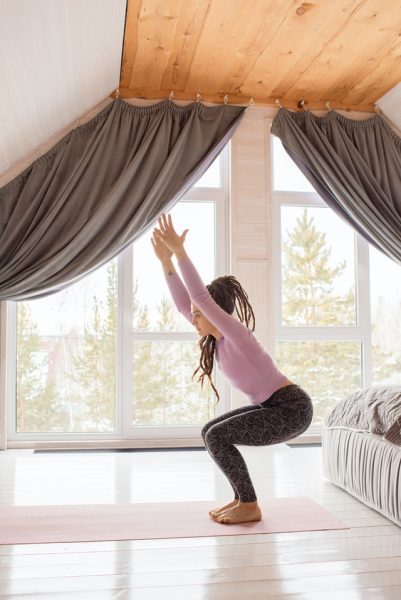 IN THE DOGPOUND with their PERSONAL TRAINERS
Work it out on Instagram with Dogpound's Personal Trainers who are offering daily workouts from trainers on their Instagram channel @Dogpound Best of all, most of the workouts will be using things anyone can find in their home – no special equipment needed. There is even one of their trainer Reinhard who is showcasing a workout with his baby around – for dad's everywhere to relate to!
Simply follow them on Instagram at @Dogpound and get working!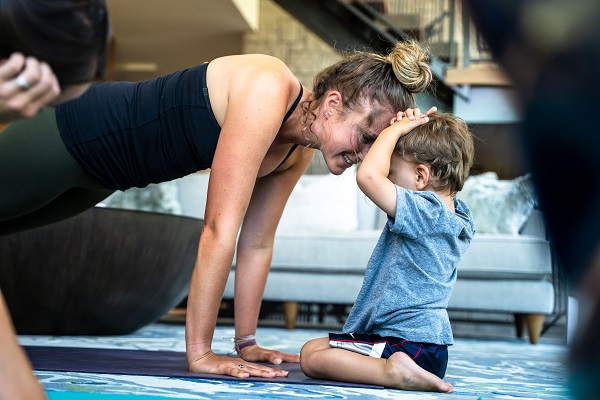 YOGA FOR NEWBIES
If you're anything like me, (I've been described as a bull in a China shop), Bulldog Online might be for you! Created by owner Jon Cummins out of his own love of the physical benefits of yoga but dislike of the often intimidating traditional yogi vibes, Jon was inspired to create an online platform that would make yoga more accessible and enjoyable!
The upbeat online classes feature booty bumpin' playlists guaranteed to motivate you to workout where we usually need a little more inspiration to get active – in the comfort of our own home. Whether you've got 45 minutes between teaching a homeschool class, or 20 minutes before the kids wake-up and want to break a sweat, or simply want to get in a "good stretch," there's a Bulldog Online class just for you.
The online classes are recorded live – offering a virtual feeling of being right there in the studio, but with the reality of being in your own judgement-free home, office or hotel room. No sanskrit, no chanting, no intimidation. Just you, your mat, and one killer workout. Bulldog Online's membership also won't take a bite out of your budget at just $12.99 per month.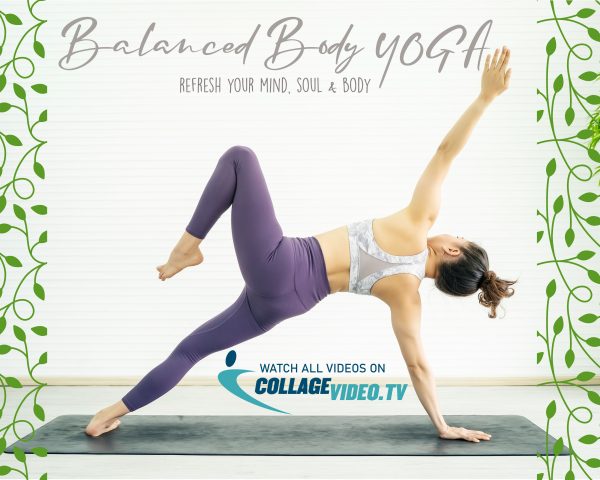 DON'T FORGET MY FAVORITE
I love Collage TV for the variety of programs that they offer. I've used them on and off for years because I have always had a difficult time getting to the gym (and yes, I have a membership to one). I've also downloaded the Triad XP fitness app for when I'm back to traveling again, so I don't have ANY excuses. It's great for when the hubby &/or kids have commandeered your TV and you really want a good workout. Make sure to take the FREE personal fitness assessment to find the best guided exercise program for you.
If you're new this is a GREAT TIME to start a new program at home. It's the best judgement-free zone you'll find. If you have always worked out, head to your living room new gym.
STAY HOME – STAY SAFE