When I do it, I do it BIG
Champagne Living is about living a BIG life. Unfortunately, when I sneeze I do it in a BIG WAY as well. My body is not satisfied with a single achoo, but goes into the multiple version of 10 or 12 in a row. They seem to be UNSTOPPABLE. My family has inherited the multiple-sneezing gene.
There's only ONE way to stop a sneezing fit
Blow your nose.
Here…have a Kleenex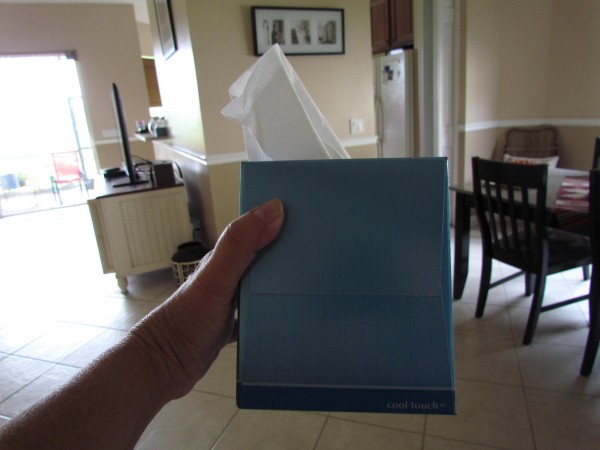 When our kids are little it seems like a struggle to get them to share. We hope that they mimic what they see, and as adults/parents we are sharing. Some sharing lessons come easy, others seem like an uphill battle (like the favorite toy). Once your little one learns that it's not about TAKING AWAY, and more about making someone HAPPY it gets easier. The act of offering up a Kleenex to a friend (or mom, dad, brother or sister) when they are sneezing is  the EASIEST way to teach that doing something NICE for someone else is APPRECIATED.
A Simple Act is All the it Takes
Last week Ben had a sneezing fit (lost count after 8 or 9 sneezes). He's allergic to Clem the bull-terrier and forgot to take his antihistamine. As we got in the car the sneezing kept going. Handing him a Kleenex tissue was a simple act that is automatic. I did it without thinking, and he appreciated the tissue. I'm guessing that my parents taught me to share the same way that I taught Ben, with a simple act.
When a child (or adult) sees that look of TRUE appreciation for an act of kindness, it's not only a great reward, but something that stays with them forever.
Kleenex is making it EASY.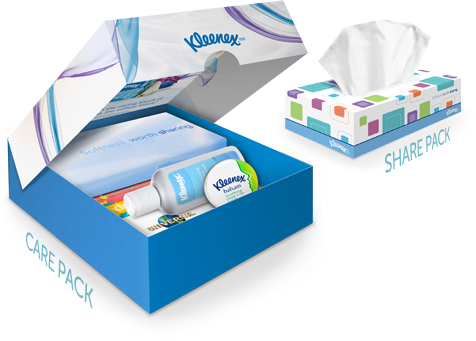 "Kleenex brand, America's softest tissue, knows that the moments of unexpected thoughtfulness make all the difference."
Throughout the month of September, Kleenex brand will give you the opportunity to share with a Kleenex Brand Care Pack. To participate, simply add  a Kleenex brand bundle pack to your list when you're out shopping and redeem the code on the box. Then simply visit Kleenex.com and follow the directions to send a Care Pack to someone who needs a little care, while supplies last.
To learn more about the Softness Worth Sharing initiative go to:
I wrote this review while participating in an ambassador program by Mom Central Consulting on behalf of the Kleenex brand and received product samples and a promotional item to thank me for taking the time to participate.