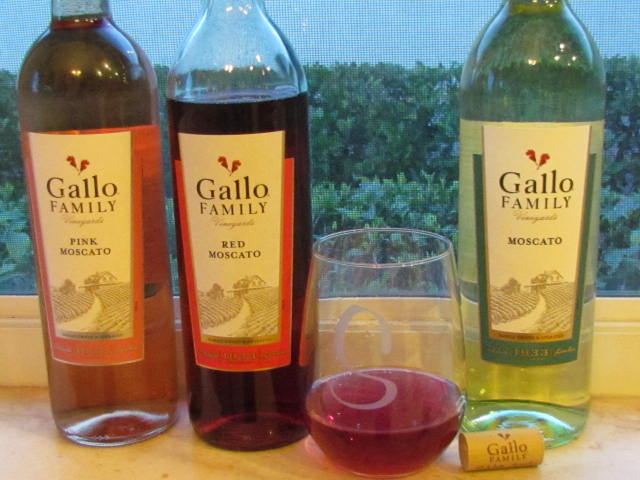 I never really cared for Moscato, and although I've tried it a few times, I never found it to be FULL bodied enough for me. Then again, I'd only tried the white varieties, so when Gallo Family Vineyards said they were sending some wine, I never expected to be
Faced with three bottles
White Moscato
Pink Moscato
Red Moscato
I put them all into the wine cooler and tried to figure out what I was going to do with them. Make Sangria? That was an option. I do like Moscato when I mix it with fruit and other goodies.
Then it hit. A craving for something SWEET and there was NOTHING good in the house. I searched the cupboard, the refrigerator and even the garage storage area, and came up empty. Then I remembered the three Moscato's. Would having a sugar craving change the way I feel about a sweet wine?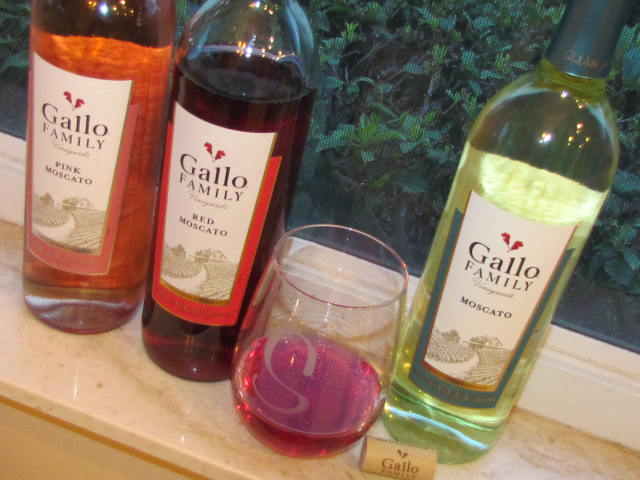 I uncorked the bottle of red. Why? I figure that I had a better chance of liking it as I assumed it would have more body than the white or pink.
I was RIGHT! Rather than the light bodied moscato's that I'd had in the past this Gallo Family Vineyards Red Moscato is medium bodied with the flavor of peaches and citrus. I found it to be refreshing and on first sip, even though it was sweeter than I like, I immediately thought – GREAT PICNIC WINE! This is one of those hot evenings out at the beach, tapas on a platter, and friends type of wine. It is COMPLETELY unassuming, and is a nice wine for those who really aren't sure whether they really like wine or not. I find that many people who SAY they don't like wine, are really sweeter wine lovers and haven't tried a Moscato yet.
Make sure you drink this WELL CHILLED!
If you're looking for a WONDERFUL wine based punch recipe, make sure to try this Punchful Spirit.
I received these 3 bottles to sample from Gallo Family Vineyards. All opinions are strictly my own.
For more information about this and other fine Gallo Wines