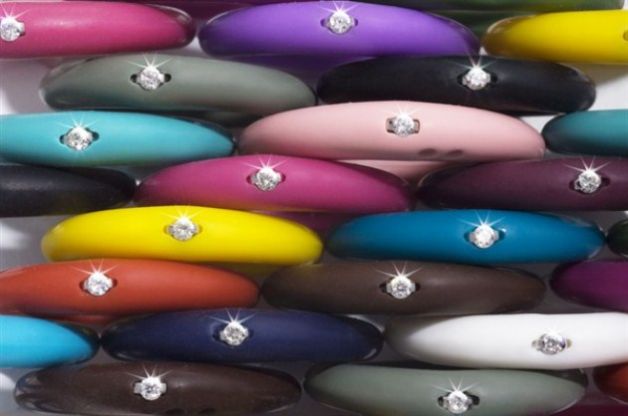 The first thought that comes to mind when I say the word DIAMOND probably isn't FUN, it's probably LOVE, or ENGAGEMENT, or LUXURY…but, what if you can take the elegance of a diamond and make it FUN? Even better…what if that fun diamond was affordable?
Playful, colorful and unconventional DuePunti diamond rings are just that. I first fell in love with them when I tripped across their site while surfing for rings to stack that were perfect for this summer. I immediately shared my find on facebook and TADA – I now have my FIRST (of many I'm sure) DuePunti Unconventional Diamonds. As I transition from winter to summer, my color of choice has been turquoise…so it just made sense that my first ring would be in turquoise (and I'm guessing my second will be baby pink and 3rd will be white), making them a fun accessory for my new seasonal wardrobe.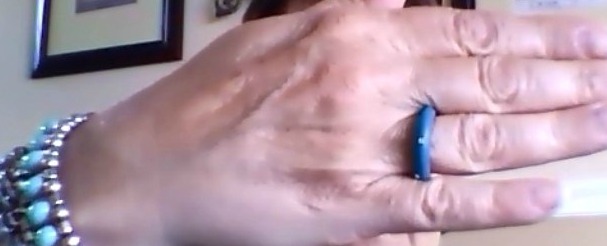 This Milan-based jewelry line was created by the son of a recognized Milanese diamond dealer, so he happens to know a thing or two about our sparkly pals. The difference here is, this best friend won't cost a thing (well close, at just under $100 dollars a ring).
For $98, I can wear a .02 pt diamond in a COLORFUL silicone band that's not only FUNKY, but COMFY and perfect for wearing with everything from jeans and a t-shirt to an evening gown (there's nothing like wearing something unexpected when you're getting dressed). The bendable silicone band is SO LIGHT that you'll barely know it's on, so wearing a stack of three or four of them doesn't have that heavy, pinching, uncomfortable feel like when you stack metal bands. You can purchase them at various web retailers or directly from DuePunti   .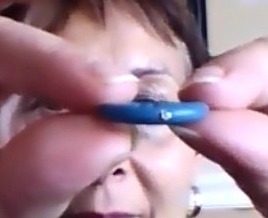 The silicone rings come in a rainbow assortment of delicious vibrant hues, and a mounting method ensures that the .02 carat diamond stays safe and sound in the ring.
I love my accessories and these are some of my NEW FAVORITES, and once you slip these on your fingers – I have a feeling they'll be YOUR favorites too, so much so that DuePunti and Champagne Living are giving one lucky reader one of these unconventional diamond rings.

I received product to facilitate this review. All opinions are strictly my own.