People get bored with their homes. As the year's pass and trends come and go, you may find that something in your home no longer reflects your style. However, luxury never goes out of style, nor does entertainment. Try to find something that's evergreen enough that you'll love it for a while — don't just follow the trends.
1. Add Smart Devices to Your Home
Consider transforming your house into a smart home if you've been looking for an upgrade that will wow your guests. You can use virtual assistants to help you look things up, set timers while cooking, and answer questions you may have without using your phone.
You can also use smart outlets for your lights and electronics. By using your voice through the virtual assistant or a control on your smartphone, you can turn the lights on or off — or even dim them, if the lightbulbs allow — without getting up to touch the light.
Also, you may consider getting a smart lock for your front door. Unlike regular keys, which can be copied and stolen, a smart key can be accessed through your phone to give you a unique pass to your home. You may even provide access to people watching your home or your pets while you're away. Depending on the smart lock brand, you can easily revoke this access. Smart locks are more secure and easier to manage than traditional locks.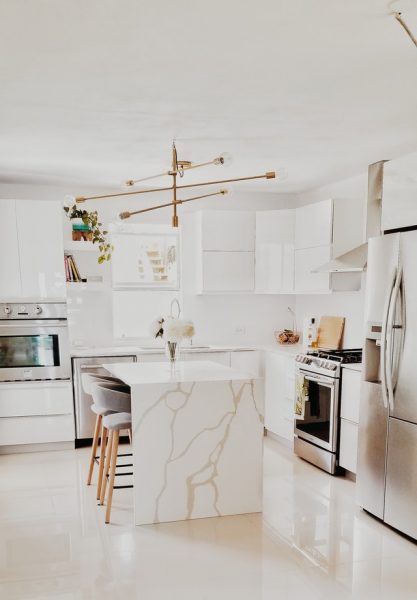 2. Modernize Your Kitchen or Bathroom
If you haven't upgraded two of the most essential rooms in your house yet, now is the time to make them look fancier. The money you've been saving for a rainy day can come in handy for remodeling your kitchen or bathroom. You deserve to dine and relax in luxury, so take time to find what you want out of your remodel. Upgrade or replace appliances if they seem outdated — a new dishwasher or showerhead can go a long way in making you feel like royalty.
If you don't have the funds for significant renovations, look into just two or three things that will really make these rooms shine. Simply making one or two upgrades can change the entire look of your space. Give your house the makeover it deserves and put some elbow grease into some of your favorite places.
3. Go Electric
Stoves and fireplaces can be messy and tricky to handle. If you want something to produce heat in your living room or master bedroom but are tired of the mess, consider opting for an electric fireplace. Electric fireplaces have realistic-looking flames and produce heat, just like a real fireplace — without the risk of injury due to the harsh flames.
When searching for an electric fireplace that looks good and functions well in your home, make sure to look for elements that will make your life easier, like remote control, generous heat settings, and a physical off switch. Finding these features will help you get a fireplace that looks beautiful in your home and functions well, without any risk of injury.
4. Convert Your Boring Office
Humans belong in the sun. People crave sunlight so much that they find that lack of sunlight affects their moods. Seasonal depression often occurs in the winter, when people have fewer chances to be out in the sun. Turning your dull office room into a sunroom with big windows can help you soak up the sun's rays while getting your work done.
With more sunlight around you, you'll find that you can look at your computer screen and focus more effectively. Consider switching to a sunroom if you want to have a natural-looking office that keeps you inspired past the afternoon slump. You may also find that you're in a better mood once you spend more time in the sun.
5. Swap Out Lighting
Lighting is one of the most exciting parts of a house. Whether you choose warm or cool lights can affect the mood of your space and the pictures taken within it. It can potentially make your guests sleepy or feel energized. Therefore, you shouldn't have the same lighting throughout your home.
Consider swapping out some light fixtures for luxury ones. Pendant lights are a great option because of how expensive they can look for a relatively budget-friendly price. A simple light fixture can change how a space looks — including how luxurious it seems.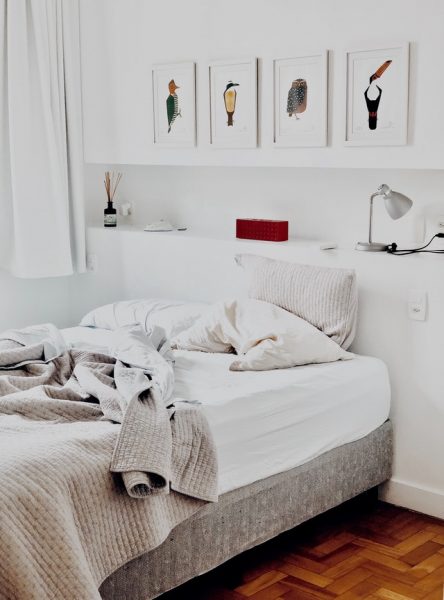 6. Make It Easier to Sleep
If your bedroom isn't an oasis, it should be your priority. The bedroom is a sacred room meant for sleep. Since you spend around 26 years of your life sleeping, you must ensure that you treat your body to a nice environment for it to refresh and recharge in.
You can makeover your bedroom for cheap by adding better lighting, softer sheets, and blackout curtains — all of which can allow you to sleep better. If you want to splurge, consider getting a better mattress. Upgrading your bed is the best way to ensure a good night's sleep.
7. Change Your Flooring
Having the wrong flooring can date your home, as can having flooring that you don't take care of. Hardwood is the most popular type of flooring today, but it needs more care than something like a carpet might. Therefore, if you can't dedicate time to making sure your hardwood floors are clean and cared for, you may want to go with something similar, like laminate with the appearance of wood. It all depends on what your lifestyle will allow, but hardwood floors are a great way to show the luxury of your home.
Luxurious Upgrades Don't Have to Be Expensive
While some upgrades are bound to be more expensive than others, you don't have to worry about breaking the bank to make your house appear luxurious. If you want to upgrade your whole home, take it one step at a time. Start with one room, then move onto the next one — or start with the most significant project, then go down from there. Whatever you choose, your house is sure to reflect your tastes while also appearing fun and fancy to all who walk inside.