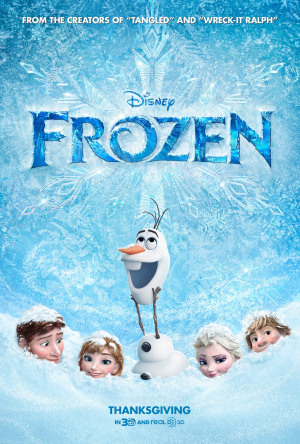 What is a 59 year old who loves nothing more than traveling the world and living the good life doing at a Disney animated movie?
How about
Beautiful music that rivals a Broadway show
A classic story – inspired by a Hans Christian Anderson tale
IMPERFECT princesses – I can relate
A smart script – back to the Disney I grew up on
Well cast talent – Idina Menzel, Josh Gad, Kristen Bell, Jonathan Groff & Santino Fontana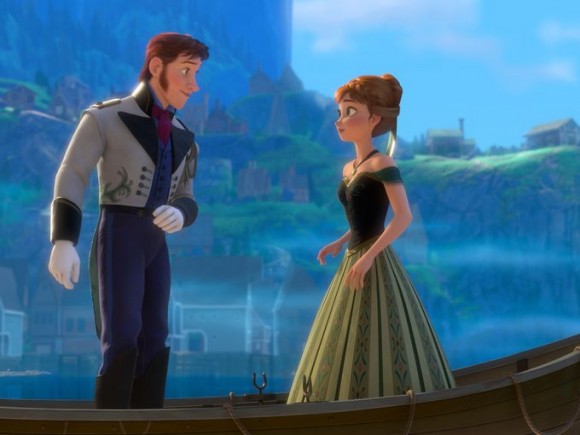 If you THINK you know Disney classics (and Frozen is destined to be a classic), you'll be SHOCKED to learn that all of your pre-conceived notions may be WRONG. Yes, there is a princess (TWO in fact), a handsome prince, and of course an adventure, but that's where the similarities to OTHER Disney movies ends.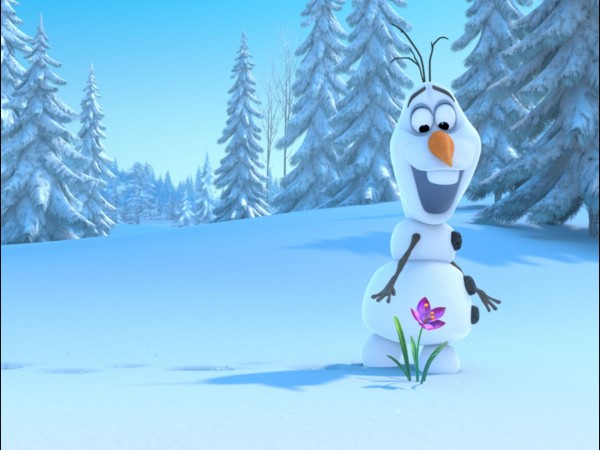 FROZEN is a carnival for the senses.
When Anna (Kristen Bell) and her sister Elsa (Idina Menzel) are left on their own, they are secluded because of Elsa's special power. Based very loosely on Hans Christian Anderson's The Snow Queen, the audience is transported to a world built of snow and ice crystals that may be deadly to the town of Arendelle, but full of lively music and characters that thaw your heart.
I was expecting to have chills from Idina Menzel singing "Let It Go," but was not prepared for Kristen Bell's vocal performance. My heart completely melted when it came to the comic relief provided by a snowman named Olaf (Josh Gad), when he dreams of summer, and sings the praises of weather he has never experienced.
But, Frozen is not ALL princesses and handsome princes. Expect the unexpected, as you'll GASP at some of the twists and turns this movie makes. As Elsa flees during her coronation as queen from the stress of it all, and turns the town into a virtual block of ice,  Anna goes off to find her, leaving her "love at first sight Prince Hans (Santino Fontana) to handle things back in the now frozen over Arendelle. With the help of  ice salesman Kristof (Jonathan Groff), his reindeer Sven , Anna, and Olaf the snowman brave the frozen world that Elsa has created.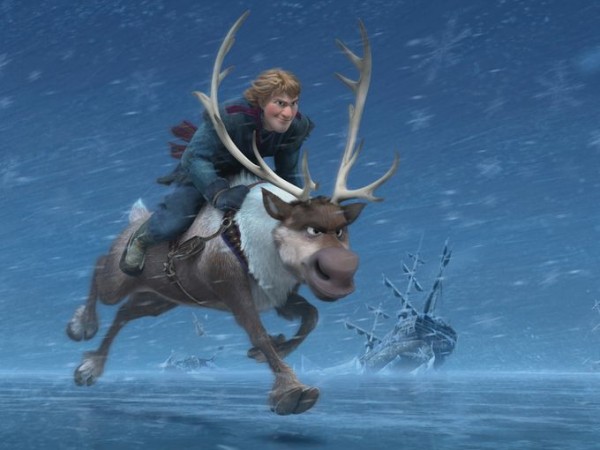 This is the kind of movie Disney was built on.
Directors Jennifer Lee and Chris Buck have created a world with characters that will stay with you for years. Expect to watch this one over and over again, and be delighted EVERY time.
Frozen opens TODAY – November 27, 2013

I was a guest of Disney for a few days to facilitate these reviews. I was not compensated and all opinions are strictly my own