Oh my…it's been a particularly trying week here at the mansion and on the road. While the long weekend was be-speckled with pixie dust thanks to my good friends at Disney, I hit the ground RUNNING the moment that I returned home. Mr. S had some surgery (he's doing fine…thank to the pain killers they gave him – I'm still waiting for it all to actually HIT him), I had events to attend, cars to switch out and of course returned home to what looked like a stampede had run through the mansion (and stopped at the refrigerator to consume EVERYTHING in its wake).
So, to say that I NEED an evening to relax with a flute of my favorite bubbly – Freixenet Cordon Negro Brut is a gross understatement. You know how some people have a secret BLACK BOOK? Well, I have a not-so-secret BLACK BOTTLE. I love the crisp flavor of Freixenet Cordon Negro Brut and the fact that the bubbles seem to dance in your mouth makes it a celebration each time you pop the cork. As my friends who were with me in NY will attest, I order it by name when I go out for an evening (nothing like some CAVA and dessert to end the night).
Knowing that YOU have trying days and weeks like I do I thought, what better way to treat ourselves and put this crazy time of year on hold…even just for a sip than to share WHY you need to take a step back from the day-to-day running and treat yourself to some wonderful Freixenet Cava.  They say that misery loves company, but I'm here to say that having a flute of bubbly with friends is the BEST revenge.
So…welcome to Freixenet Friday where you can win six elegant Freixenet fluted glasses as well as The Freixenet Social Survival Guide, a pocket reference guide for social situations. This savvy little red book is filled with common sense advice including: Ten Commandments the perfect guest or host should live by, the sophisticate's guide to tipping, ordering wine with confidence, quick fix-its on the fly: stains, fallen hems and broken heels, from work to play: 18 hours of style for those working from "nine to wine".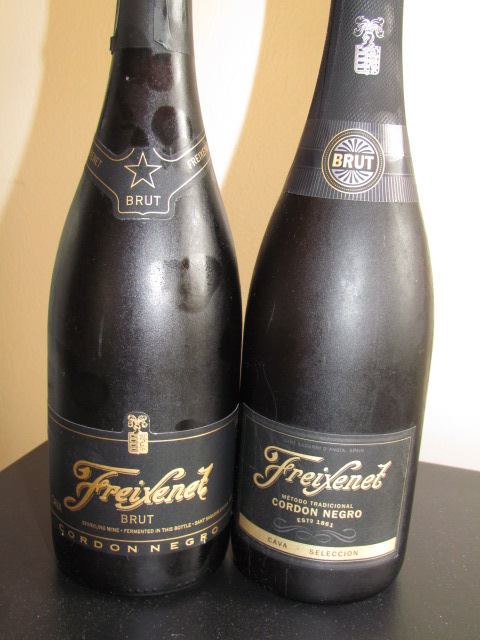 Thank you to Freixenet for sponsoring this fun giveaway….
GIVEAWAY


Extra entries
Tweet me @zipporahs and tell me which Freixenet is  your favorite.
Comment below with your tweet
 Subscribe to Champagne Living, "Join the Clique", follow me on facebook or twitter – all found on the sidebar (each counts for 1 extra entry)
Tell your peeps on your blog, facebook page or twitter about this or any post (each counts for 1 extra entry) and link to us.
Share this giveaway on any contest/sweepstakes/giveaway site for 5 extra entries..
This giveaway is open to US residents, 21 and over and ends on December 17, 2011
No purchase is necessary.
Odds of winning are dependent upon the number of entries received.
Void where prohibited by law.