I don't think I've updated about getting the opportunity to pre-screen movies at the theater for free in a VERY long time. It's raining outside the mansion today and I thought it would be the perfect day to catch a matinee. Without thinking I went to see what free screenings were available, and when I saw them I KNEW that I had to share them with YOU.
Remember all movies are not screening in ALL areas and you'll have to check back often to see if a major city near you is listed.
Here are a few that I found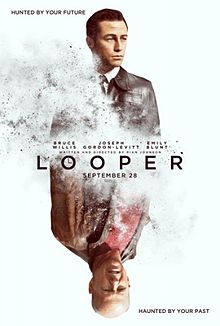 Liberal Arts
Pitch Perfect
10 Years
Revolution
Dredd 3D
End of Watch
House at the End of the Street
Perks of Being a Wallflower
LOTS MORE
Hotel Transylvania
Looper
Trouble with the Curve
Won't Back Down
More…
Looper
Just 45 Minutes from Broadway
If you love being the FIRST to see the latest flicks, don't forget to sign up with
Nielsen Movie View – Yes, this is the very same company that monitors TV viewing. Surprised that they also want your opinions on movies? I'm not.
See It First – Love Disney? By signing up here you may get to see the next DISNEY feature before the general public.