It was once unimaginable to be able to surf the web while on a plane. Nowadays, modern technology has made it possible through airborne Gogo In-flight. Our transportation modes keep on improving. The same goes with cars. Whether they like to admit it or not, most diehard car lovers would love seeing cars that look like they've come straight from science fiction movies. It's easy to see why. These futuristic luxury cars are not only attractive, but also have a host of fascinating features– many of which you do not require mechanical knowledge to take full advantage of.
There's something in the impressive roar of any high-performance engine that makes you feel like you have just entered into an interstellar machine. These vehicles – and their engines – are true testaments of modern engineering that will inspire future car designers and push the boundary of human engineering ingenuity.
While they may be rare, you will find cars today that look like they should be in parking lots somewhere in the 2900s. Fortunately, these luxury cars exist today.
The Devel Sixteen
Seeing it for the first time, you wouldn't think that the Devel Sixteen is a real car. Actually, it looks like a prop you would find in a sci-fi racing thriller set. However, it is a real car and one of the world's top supercars, offering drivers a max speed of 348 miles per hour.
The exterior of this car looks like a gorgeous mix between the Ferrari you know and a space shuttle; inside, everything is futuristic. Unfortunately, little is known about the hypercar, this is because only a few have been created and sold. However, Devel promises to release more of this vehicle in the near future, and prices will be expected to start from the $4 million mark.
Koenigsegg One: 1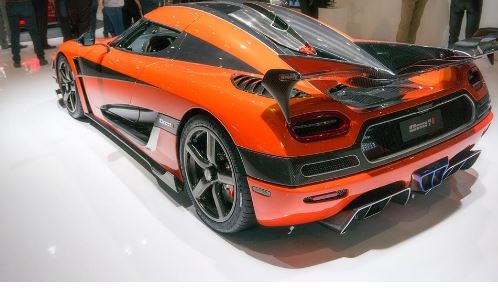 In the car enthusiasts world, the Koenigsegg One:1 is a legend capable of attaining speeds of over 273 miles per hour pushed by 1161 horsepower – and that's on the standard mode! Riding one of these cars is similar to what X-Wing flyers probably experience! This street legal racecar proudly offers you specialized scissor-hinged doors, some of the most elegant lines you've ever seen on a car, and carbon-ceramic brakes.
The One: 1's exhaust looks like it belongs to a spaceship created in 80s movie, rather than on an actual vehicle. Inside, the futuristic feel becomes surreal. A spaceship-like dashboard, racer seats, and neon-hued accents give One: 1 drivers the vibe of riding an interstellar spaceship on the road.
Mercedes-Benz SLR McLaren Stirling Mos
If you have evser dreamed of having a grand-prix moment on the streets, the Mercedes-Benz SLR McLaren Stirling Moss is what you should be looking at. In addition, if you want real rarity, this is the vehicle for you since only 75 units were ever built. This is a restyled version of the SLR that does not have a roof or a windshield.
The SLR Stirling Moss brings you 650 horsepower, and can accelerate from 0 to 62 miles per hour in just three seconds flat, while the top speed is 217 miles per hour. This silver, sleek and smooth car looks like it just stepped out from the future, but it is a design that was actually created in the 1950s.
Tesla Model X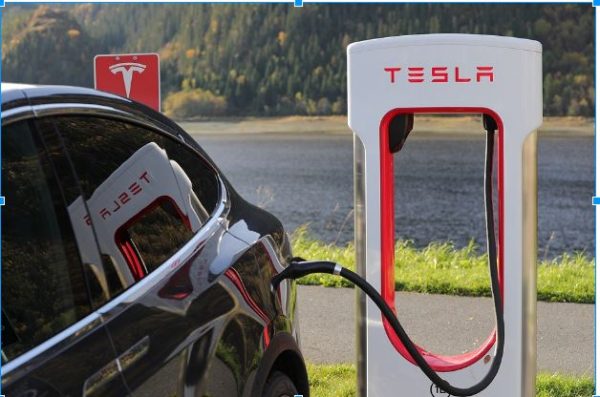 The Tesla Model X has the claim to the title of being the only luxury SUV that exclusively runs on electricity. It features eye-catching Falcon Wing doors and sleek lines that bring the future right at home in today's era. The deceptively futuristic design and engineering of this Tesla model is expected to hit the market in droves and you can expect it to sell out in a few months, if not weeks.