but for me it's ALWAYS time for a scarf. As the temperatures drop a little, I'm ready to ditch my light cotton scarves for those that are woven. It's my way of celebrating the Fall season.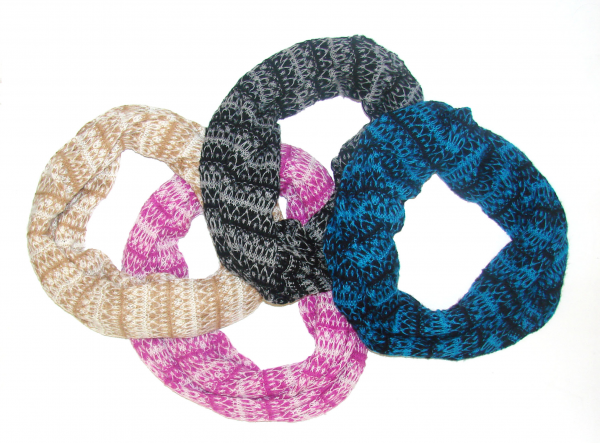 Take this Fairisle Infinity by Fraas, for example. It is soft and extremely lightweight which makes it a great item for transitioning from season to season. It is also ideal for travel and almost any location and climate. It loops easily and requires no tying which is one of the genius things about an infinity scarf. Not only will it dress up and function with outerwear, it will look great with a sweater, dress or blouse, and as an accent accessory.
Colors include navy/turquoise, camel/ivory, rose/petal, and black/grey.
This particular design retails in retail stores around the country, and at Fraas.com  for abut $40.
YOU MAY ALSO ORDER THESE STYLES DIRECTLY FROM THE COMPANY BY CALLING:  212-575-0191.
I received product to facilitate this review, all opinions are strictly my own.