This post is sponsored by GrandeLASH-MD in conjunction with ShopShare Network. All opinions are strictly my own.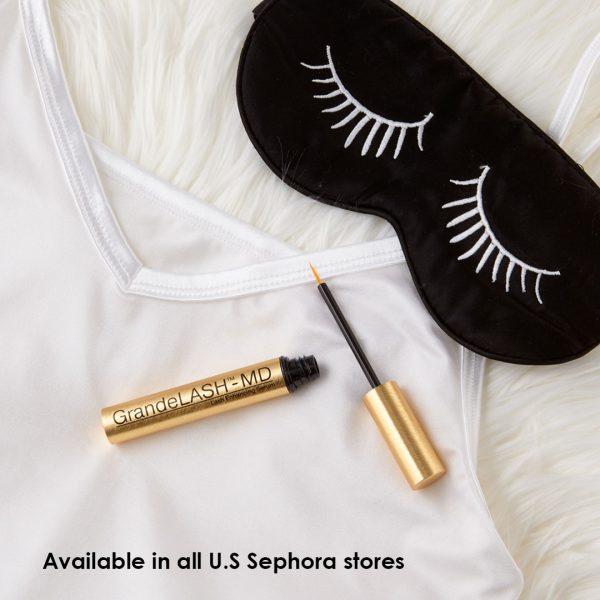 Flirting
That age honored tradition to catch the eye of someone you're interested in by batting those long beautiful lashes works as well today as it did back in the 1800's. The swift glance followed by a subtle flutter with long beautiful lashes can charm make that first connection.
But, what if your lashes just aren't up to the task?
Rather than resorting to a bad pick-up line, you could enhance your lashes with GrandeLASH-MD, an  award-winning lash enhancing serum infused with vitamins, antioxidants, and amino acids to promote naturally longer, thicker-looking lashes. Just use the product for four to six weeks and you'll see a difference, with full results in three months!
This amazing serum will help to enhance short or thinning lashes, and it will even restore the appearance of brittle or damaged lashes. So, get ready to bat those beautiful new lashes!
Available at Sephora
Like you didn't need a reason to go to Sephora, this award winning GrandeLASH-MD Lash Enhancing Serum is now available in ALL Sephora Stores and we are CELEBRATING! In honor of this launch we are giving away $25 Sephora gift cards to 60 lucky winners!
How to enter:
Simply sign up HERE…
a Rafflecopter giveaway
Winners Will Receive a $25 Sephora Card mailed to their address with a custom Glam designed note card:
Winner Note card
and handwritten envelope!
Winners will be chosen via Rafflecopter & notified


Can't wait to find out if you won? You can stop into your local Sephora store of visit Sephora.com to purchase GrandeLASH-MD Lash Enhancing Serum NOW!