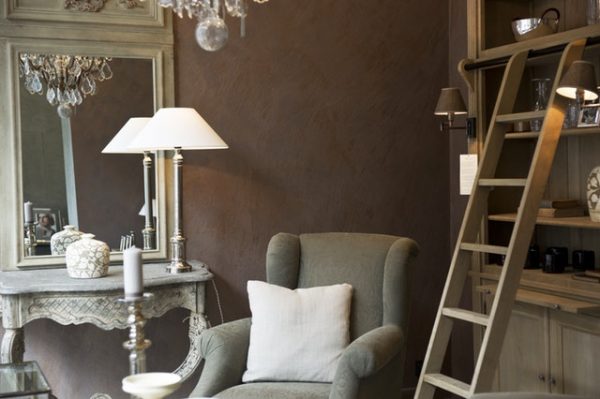 You've been staring at that same accent wall for years now. That one spot in the bathroom never gets covered by the shower curtain and requires regular scrubbing to fight mildew. Carpet was a great idea before a kid and a dog joined the family.
Do these problems sound familiar? If so, it's probably time to give your home an update. You don't need to endure a total renovation to create a fresh, new look. Instead try one of these five tips to update your home, creating your new urban getaway.
Replace the flooring
Older laminate or stained carpet brings down the whole room. One of the easiest and most affordable updates to your home can be replacing old flooring. Click-to-install engineered flooring offers a hardwood look at an affordable price. If you want to update with eco-friendly options, choose carpets from wool or recycled fibers, or explore sustainable hardwoods like bamboo.
Don't forget the kitchen; Marmoleum makes a higher-end, eco-friendly linoleum option. There is also a large selection of porcelain and ceramic tiles available at your neighborhood home improvement store.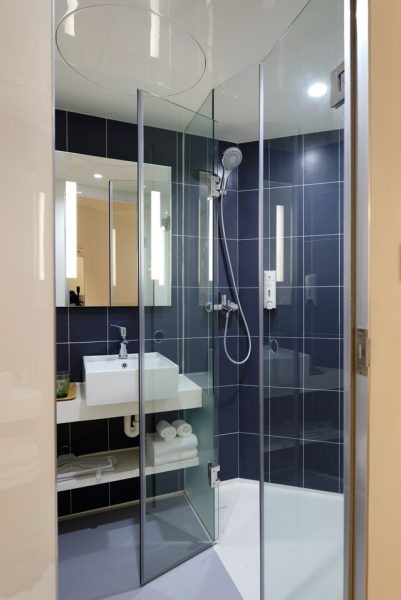 Renovate the tub or shower
You don't have to redo the entire bathroom to change the room. Many older homes come with tiny tubs or dark cramped showers that leave owners feeling claustrophobic. Today, a large variety of tub and shower options exist to suit almost any room, and installations can be done in a matter of days.
Explore walk in shower design ideas for a more open feel. A great idea for taller people, add an adjustable showerhead to avoid having to slouch and feeling cramped. If a bath is your favorite relaxation, consider replacing your traditional tub with a jetted Jacuzzi model to create your own personal spa.
Re-face the kitchen cabinets
Kitchen cabinets provide the first view of your cooking space and play a starring role in creating the look and atmosphere of your home. Unfortunately, scratched cabinets and dated hardware can make your home feel old, dated, and dingy. Replacing your cabinets can cost into five figures, a renovation that is out of budget for many of us. Instead, consider re-facing your kitchen cabinets.
Re-facing your cabinets allows you to replace the visible doors and knobs without replacing the underlying structure. As long as your inner cabinet structures are in good condition, this update usually costs around 50% less than a new installation. Expert installers can replace the entire door and hardware set, add wooden veneers to existing cabinetry, or sand and repaint solid wood doors. The choice is yours and can fit your budget too. However, if your cabinets are damaged beyond repair or have mold and mildew growth, you need a total cabinet replacement to ensure the safety and cleanliness of your kitchen. Moreover, loan options are available if you need more funds, even for those with bad credit. It is still possible to get a loan with bad credit and get funds to improve your kitchen's functionality and aesthetics.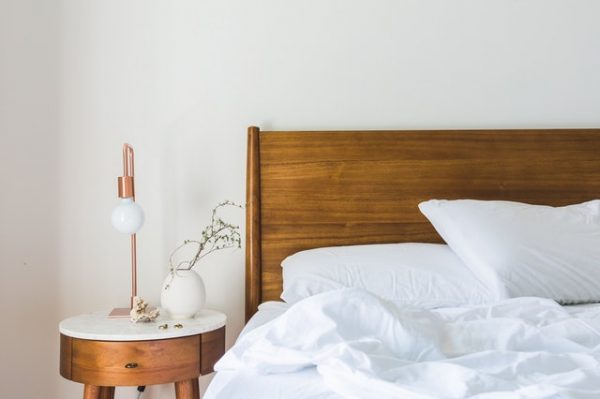 Redo the bedding
If you can't afford new furnishings or appliances, you can still achieve a new look. The bed is the centerpiece of most bedrooms and an area that you spend about one-third of your day. Updating your bedding can change the entire color scheme or your room and help you create a comfortable and serene atmosphere for relaxation and sleep. First explore some comforters online. Find a new one that isn't too heavy, but is fluffy and breathable.
Explore options like pillows and mattress pads for extra comfort. Check out sites like Pinterest for great DIY ideas to update the look of your headboard at an affordable price. Add some candles or aromatherapy for the finishing touches and presto, it's a whole new room.
Recolor your room design
A simple paint job can give a room a new vibe. Probably the most affordable option to create a new look, painting can be done by virtually anyone. Check the color wheel to understand complementary colors and accents. If you'd like to add a little more attitude, explore faux paint finishes for a Tuscan coffee nook or a brushed cotton reading corner. The sky is the limit, as you can adapt this affordable update to any taste and budget.
Give your home a fresh, new look today. Whether employing small updates or larger scale renovations, a few changes can create an entirely different atmosphere.