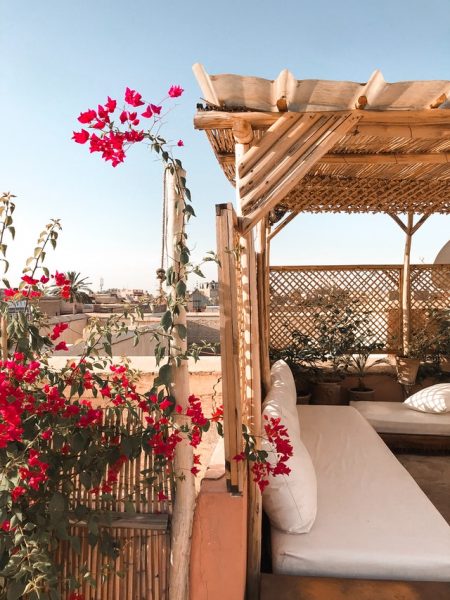 While most homeowners plan hard to prepare their homes for harsher climes, they often tend to neglect their patio area and instead pay attention only to spending time indoors. With winds whipping and rain and snow in full force, it is but natural for people to stay locked indoors.
That said, if you are lucky to have an outdoor space, you and your family can enjoy an extended leisure place, regardless of the weather. So follow these five tips to make spending time on your patio an enjoyable all-weather experience.
Sun blockers
Sun blockers can protect your patio from heat and direct sun without making you feel blocked in and interfering with the cool breeze. You can consider:
Trellises and pergolas for sun protection
Shade awnings as a retractable barrier for shade and privacy
Umbrellas for instant
Ceiling or wall-mounted fan to suck away the hot air and humidity from the
Fast-growing trees and bushes thrive in your climate zone and offer environmental shade.
Climbing vines to block the sun from your relaxation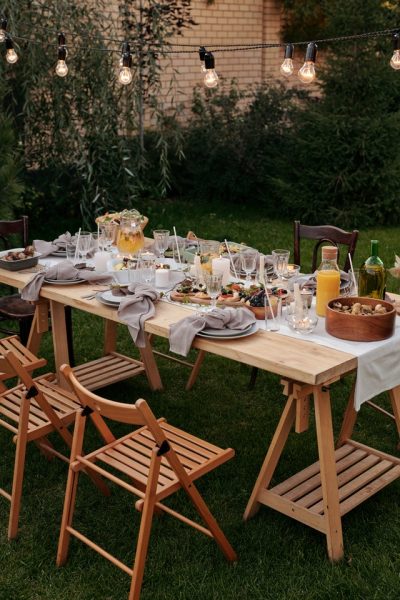 Furniture
Make sure to put your money only on furniture that is weather-proof. Investing in benches, tables, couches, and chairs that can be used all around the year will save you lots of money in the long run.
If you are really looking to go all out for a completely weather-resistant patio, consider purchasing an outdoor teak club chair for maximum comfort. Constructed from sustainable wood, these club chairs can withstand whatever the weather brings in.
Add Heat
Make sure to have a source of heat adjacent to the sitting areas if you want to spend more time outdoors, especially during the colder months. An outdoor fireplace, an outdoor heater of fire pits can be installed to keep everyone warm.
Apart from warming up the environment, the patio will be transformed into a perfect place to sit and enjoy a drink or two, while guests sit around the fire roasting marshmallows. Both portable and permanent options for heating can be considered.
Roofs and enclosures
A well-designed waterproof roof will not only enhance the look of your outdoor space but can serve as protection from the elements as well.
A covered gazebo will also allow you to spend more time outside, even if it gets dark and temperatures fall. Outdoor curtains can be considered for added privacy from the yard or other rooms of the house, while temporarily keeping out the cold.
Apply Stains and Sealers
In recent years, stains and sealers specially designed to protect patios, taking the heat index into account, have become the rage with homeowners.
Patio sealers that are highly durable, can be applied on any type of floor are specially formulated for long-lasting protection. These sealers are either acrylic or solvent-based for paving slabs and concrete patios.
You can consider water-based impregnating sealers for marble, sandstone, granite, or limestone surfaces. These sealers can last up to ten years in any kind of weather and also prevent the growth of moss and algae.