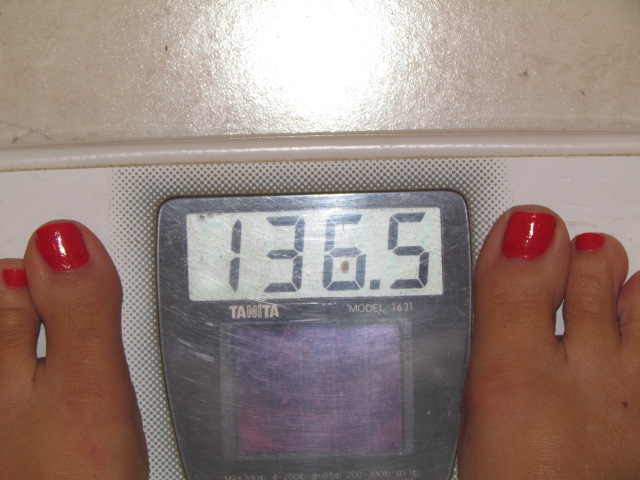 I've actually lost track of how long I've been on Nutrisystem. I know that it's slightly over a month now (when I'm on the road time seems to stop), but I seem to be dropping weight at a rate that's equal to my first week still, which NEVER happens. Because I'm (gasp) post-menopausal, weight generally comes off EXTREMELY slowly. This is why I've been so frustrated with all of the other weight loss programs that I've tried these past few years. What was easy 25 years ago has become a source of major frustration for me.
At a time in life when we're ready to start a new chapter – the kids are gone, we have more time to go and enjoy, perhaps we've retired or semi-retired, we want to be feeling out best. Yet, this is the time (at least for me), when my energy has waned, my weight has slowly crept to its highest, and my body just doesn't react the way that it used to. In my mind I'm still 27. I have NO IDEA who the person staring back at me in the mirror is.
Last month I hit my turning point, and decided that things needed to change before I hit 60. I suppose that for me the weight issue had to be the FIRST, only because it affects so many of the other aging issues from energy level to vanity. I'm extremely grateful for Nutrisystem, as it's been easy so far on the program there has been….
No KICKING
No SCREAMING
No COOKING – my meals just have to be microwaved
No PLANNING – my time can be spent on more important things
No COMPLICATED counting – everything is figured out FOR you
It's a go with the flow kind of program. As a blogger who frequently travels, and a traveler who frequently blogs, I'm on the road almost as often as I am at the mansion. It's easy to grab my Nutrisystem snacks and the ready to eat breakfasts (muffins, scones, pastries), and enjoy them where ever I may be traveling (this week it's Jamaica), and still feel okay about eating a Jamaican patty, Jerk chicken, and some breadfruit. As they say here in Jamaica – No Problem!
I've been taking photos standing on a scale once a week. This week's photo is PROOF that Nutrisystem has helped me to drop 10 lbs. BUT…I stepped on the scale for just a little sneak peek before heading out on my trip to Montego Bay and Negril and got giddy…
In one month I've lost a total of (drumroll please)….  11.5 lbs., and I've ONLY JUST BEGUN. I have OFFICIALLY hit my first goal! I feel energized, I've been able to DO more (this week I've been horseback riding, swimming with dolphins and walking 7 mile beach), and most of all I (other than a sore behind from riding) I FEEL like I can conquer just about anything.
Later this week, I'll clue you in on some of my favorite Nutrisystem foods (as well as those that I've decided NOT to reorder), because we might as well enjoy the journey.
For  more details about the Nutrisystem program go to nutrisystem.com or call 888-853-4689 — don't forget there's still a great summer sale going on. Imaging wearing that sexy cocktail dress you saw in the window at Saks on New Years Eve.
I wrote this on my behalf of my participation in the Nutrisystem blogging program. All opinions, successes and failures are my own.