We were provided with a bottle of Jose Cuervo Tradicional Tequila to make these drinks. YUM!
I've been feeling a little tropical lately
It's summer, it's hot, and it's…HOT (yes, I said it twice). When I saw on my calendar that it was National Tequila Day I thought what better way to celebrate than with a cold drink tonight as I watch the sunset over the pool with a great tropical margarita made with the Father of Tequila – Jose Cuervo Tradicional, the original 100% Blue Agave Tequila.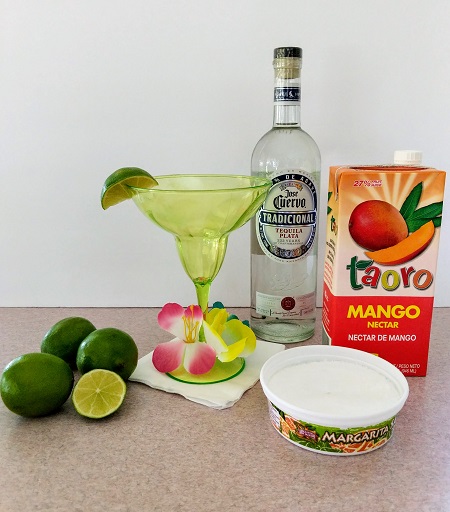 Zippy's Mad For Mango Margarita
1 oz Cointreau
2 oz Mango NECTAR (I like this better than mango juice)
Juice of one lime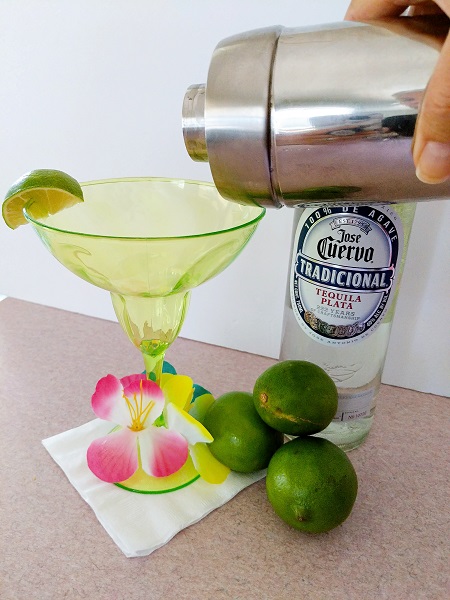 Put ice in a cocktail shaker. Add all of the ingredients. Shake well. Strain and pour into a margarita glass. Garnish with lime. NOTE: I do not like salt on my glass. If you do, simply rim the glass first with some lime, then dip into coarse salt. You can enjoy this on the rocks as well.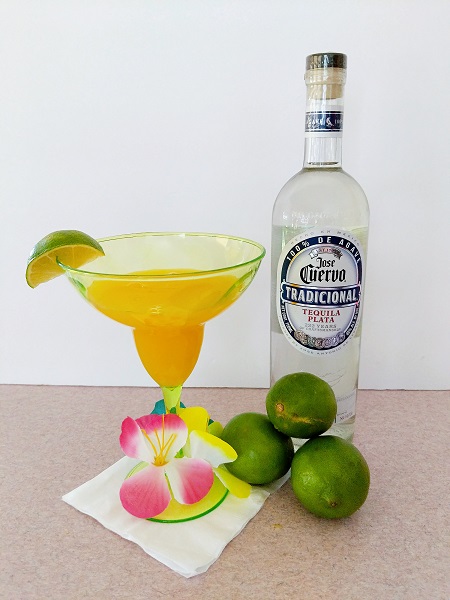 Jose Cuervo Tradicional is just as flavorful as it is timeless: the Silver expression offers refreshing flavors, with notes of spicy, sweet, green apple and just a hint of baked raisins. Enjoy chilled in a crisp, smooth shot or in a well-crafted cocktail like the Paloma.
Tradicional Paloma –

A Jose Cuervo Tradicional Recipe
1 part grapefruit juice
1 part soda water
1 teaspoon per glass of superfine sugar
Lime for garnish
Cut lime wheels. Run one lime wheel around the rim of the glass then dip the glass into salt.
In glass, add ice, Jose Cuervo Tradicional® Silver tequila, grapefruit juice, and superfine sugar.
Stir ingredients. Pour in soda then garnish the glass with a fresh lime wheel. Enjoy! 
For more cocktails made with Tradicional visit JoseCuervo.com