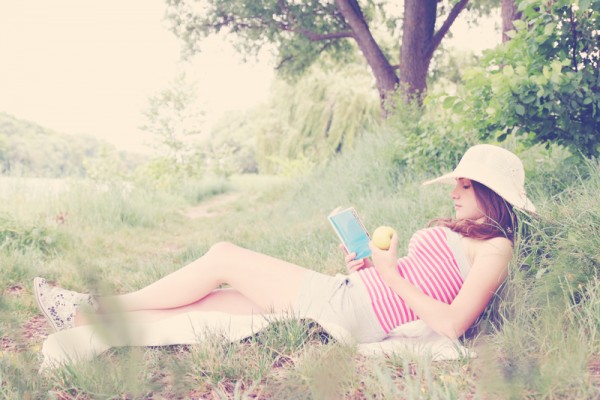 Reading can be both the most mentally stimulating thing you can do, if done for fun, or the most draining thing, if done for work or school. Perhaps then it's no surprise that reading and eating are often done together. Eating while reading can affect the senses in a way that is perhaps similar to having popcorn in a theater but in a more intense manner. In order to truly get the most out of your reading time, it is extremely important to find the ideal combination of mental and physical nourishment.
Choosing a book to enjoy is a decision that depends on an individual's personal point of view, experiences, preferences, personality, and a lot of other factors. Choosing the right kind of food to eat while reading, however, is a tad easier. Here are some of the more suitable meals or snacks one can have while reading to enhance the entire activity:
Soup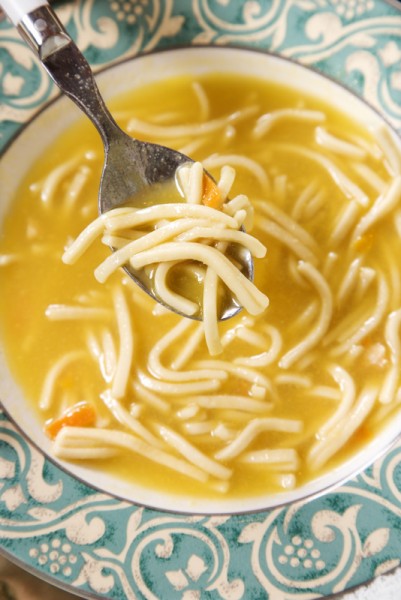 On a cold, blustery day, there is nothing like a bowl of hot soup. While it rains or snows outside, curling up with a book and some soup can make the bad weather seem far away. Choose something smooth, like a potato soup or chicken broth, so you can sip it from a mug without using a spoon. That way, you can pick it up with one hand while you hold your book with the other.
Nuts
By the same logic as soup, nuts of various kinds go well with reading because of how easy it is to eat with one hand. Whether reading a traditional printed book or an ebook through Nook reading apps for iPad, having one hand free to both turn the pages and grab a bite makes for a very pleasant reading experience. Aside from the ease with which one can eat nuts, having nuts while reading also yields other positive effects. Nuts – walnuts in particular – possess omega 3 fatty acids. These substances help brain function and focus, making walnuts the ideal reading snack particularly when studying. Keep a bowl nearby when you have to read for work or school and you'll find yourself retain the information more clearly.
Pasta
For those who wish to have something more filling while still being able to read, pasta can be a very strong option. There are several kinds of pastas that come in bite sized variations, like penne for instance, that makes it easy to consume with one hand while still allowing you to focus on reading. This makes for a very tasty and complete meal that can easily be consumed even while enjoying a good book.
Wine and cheese (my faves)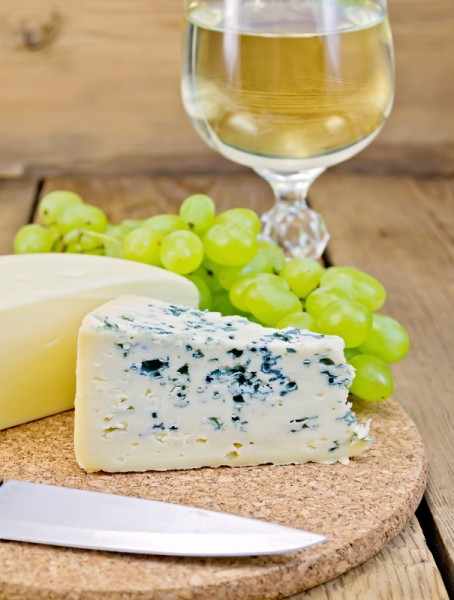 Here's a more classy turn for people who enjoy staying home on a quiet evening with a good book. A cheese plate and a glass of wine may be the best way to unwind, particularly after a long day of work. The relaxing wine added with the sharp flavors of various cheeses only enhances the naturally escapist and immersive nature of reading. Wine, cheese, and a good book may very well be the ultimate combination for people who wish to close the doors, windows and drapes and just forget the outside world for a few hours. Make sure to limit your wine intake, of course, and add some fruit or bread to offset the alcohol.
Crunchy Snacks
For those who do prefer keeping it simple, food like hard pretzels, cookies, crackers are also a great accompaniment to reading. While you could argue that these kinds of snacks leave a ton of crumbs in your books or on your tablet, and is not exactly option considering the likelihood of overconsumption, having these bite sized sweet and salty treats can help you focus while reading. Repetitive action like chewing tends to improve a person's focus, and sweeter options like chocolate chip cookies contain sugar that give the reader energy.
Grains
While not the most exciting choice in this list, whole grains provide a reader with a ton of energy, allowing you to read for a longer time. Avid readers would benefit the most from eating whole grains. Foods like wheat toast, oatmeal and other similar snacks would be a healthy choice, and would also provide that extra zip needed particularly when studying. From a culinary point of view, whole grain food can be easily dressed up depending on one's taste.
Themed Foods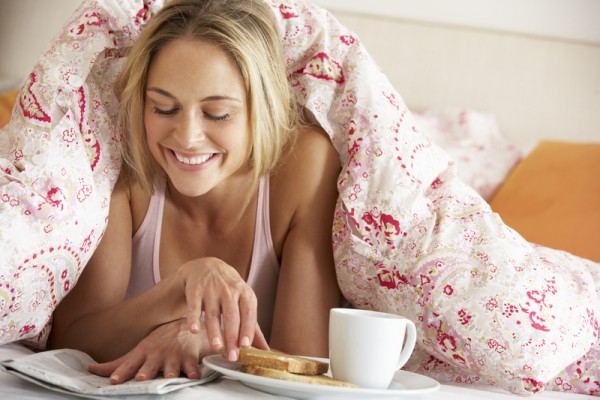 Reading is about discovery, and discovering new types of snacks would definitely be a good thing. Try thematic foods that enhance the text. Next time you're reading Tolkien, for instance, imagine what a Hobbit might eat while enjoying a good book. A story about Japan might be accompanied by take-out sushi, while a Jane Austen novel would pair beautifully with tea sipped from a fancy teacup. Take your enjoyment of reading that extra step further and feed both your mind and body.