Items provided by 20th Century Fox and Ariat International


There's no one who takes you away from the day to day better than Nicholas Sparks. That's why I'm so excited to see the film based on his bestseller The Longest Ride. Seriously…cowboys are HOT, and you KNOW that this is going to be one of those love stories that goes above and beyond, especially since The Longest Ride is multi-generational.
Yes, there's something for the millenials (a love affair between a former champion bull rider and a college student) and the long term romance of an older couple. This is TRULY a love story for ALL of us. Of course, it wouldn't be a Nicholas Sparks story without some twists, turns and conflict.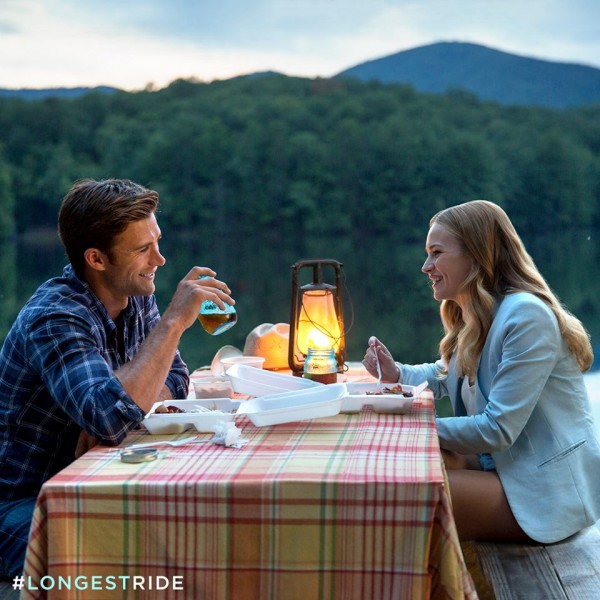 Even us city folks love a good cowboy story!
The Longest Ride staring Britt Robertson, Scott Eastwood, Jack Huston, Oona Chaplin, and Alan Alda – directed by George Tillman, Jr. opens April 10, 2015.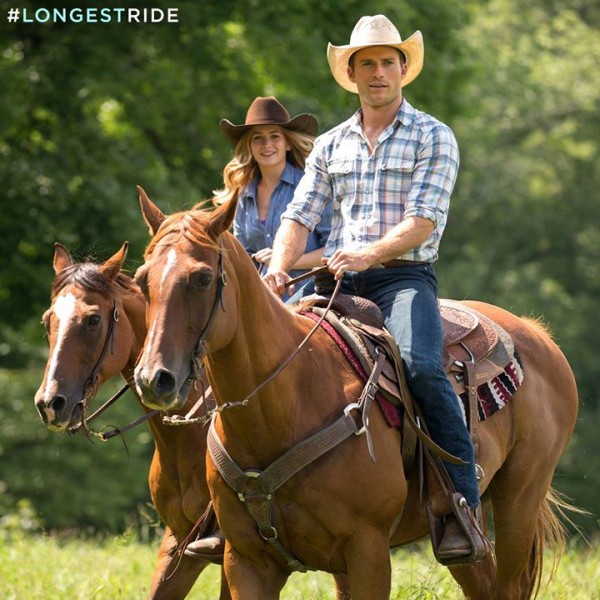 My biggest dilemma is…do I read the book first or see the movie first?
Did I mention that Ariat International (those boots that I always drool over in the Sundance catalog) brought a real western authenticity e to this film by working closely with the costume designers? Yes, LUKE COLLINS is an authentic looking bull rider from HEAD to TOE, thanks to the Ariat sponsorship of the character. They know srodeo, bull riding, and western life style BEST, as they've been a major sponsor of the PBR and sponsor of western athletes throughout the country. They're known for their comfortable performance and fashion products from boots to jeans to tops.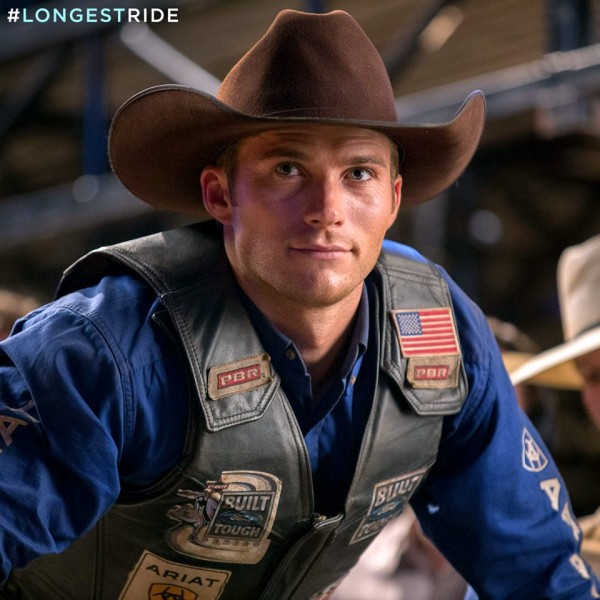 Want more information on the partnership betweet Ariat and 20th Century Fox?  Learn how they outfitted him and see MORE pictures of that sexy cowboy Luke Collins on the ARIAT site.
For more on The Longest Ride:
The Longest Ride OPENS in theaters

April 10, 2015
Check out Ariat on
Get YOUR cowgirl/cowboy on!! Enter below to win a pair of Ariat boots and a copy of The Longest Ride.
One (1) winner will receive:
Gift certificate redeemable for 1 pair of Ariat boots, up to $250
A copy of The Longest Ride (paperback, movie tie-in book cover)
Easy Tweet entry – simply click here
[bctt tweet="Enter to win a pair of @Ariat boots & more, courtesy of @TheLongestRide #LongestRide #Ariat #TeamAriat "]
Prizing valued at $260
Ariat Boots Gift Certificate expires

June 30, 2015

Redeemable on Ariat.com only for one (1) pair of books up to $250.
Open to US mailing address only.