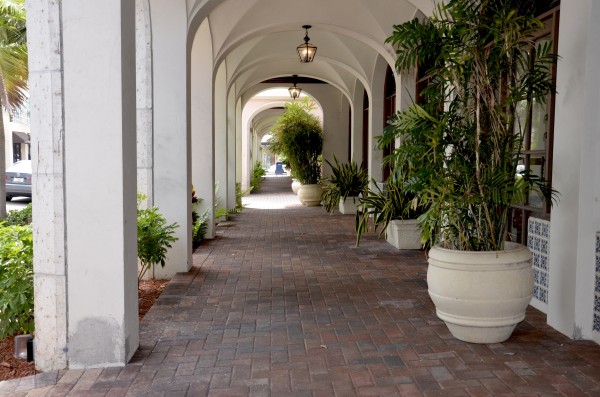 I've always been enamored with Las Olas Blvd., but I've recently fallen head over heels in love with the collection of wonderful restaurants, merchants, hotels and more on the street that DEFINES Fort Lauderdale. Cosmopolitan, trendy, and friendly at the same time, Las Olas boasts over 100 art galleries and boutiques, 50 restaurants and 35 spas, along with other specialty services. Anchored by the historic Riverside Hotel that was build in 1935, this landmark offers beautiful rooms overlooking the elegant yachts docked on the New River. THIS IS DOWNTOWN FORT LAUDERDALE AT IT'S BEST!
As a resident of South Florida, I always feel like I'm on vacation when visiting Las Olas – perhaps it's because it's got everything that I want, all in one place. When I have guests, it's the FIRST place we go visit, and my friends ALWAYS want to go back again before leaving. For my readers who's never been, you MUST put Las Olas Blvd. on your itinerary when in Fort Lauderdale for your vacation.
Some of my FAVORITE SPOTS?
I love to start at the place to find a girl's best friend – Carroll's Jewelers, where  the other day I tried on so many diamond rings I felt like a princess. After hemming and hawing, I decided that I'm coming back with my grandmother's rings to have her stones reset into a piece that I REALLY want (this way it will have sentimental value). Although….there were plenty of absolutely GORGEOUS pieces to choose from (if you see Mr. S, please let him know that I want an eternity band for my right forefinger).
For a romantic dinner or just two girlfriend's dining after a tough day of Las Olas shopping, the Tuscan Grill sits directly on one of the many canals in the area. My favorite spot to dine on their fabulous Italian dishes is outside of course. Last week I enjoyed a media dinner that included fabulous key west snapper piccata that was just outstanding, while my friend enjoyed braised short ribs served over three mushroom risotto. Both were so delicious, that we found ourselves picking from each others plates.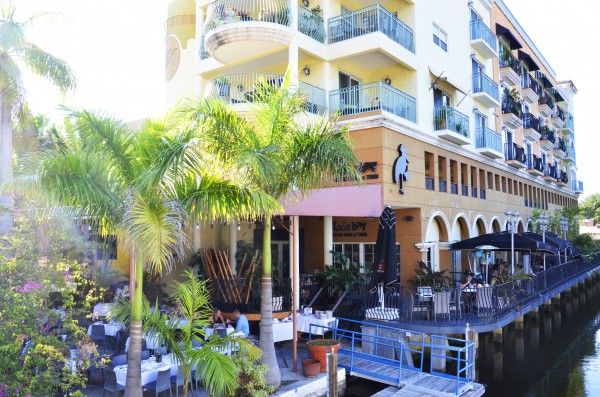 While I usually end my meal with their tiramisu and an espresso, I know that there are a LOT of other great places to pick up something sweet. Instead I walk This time I walked along and popped into the  Bellagio Art Gallery  (where there was an artist painting in the window) for their latest show, before heading over to Kilwin's for a cup of ice cream. I was in the mood to window shop and the rich ice cream to go was the perfect solution to do BOTH.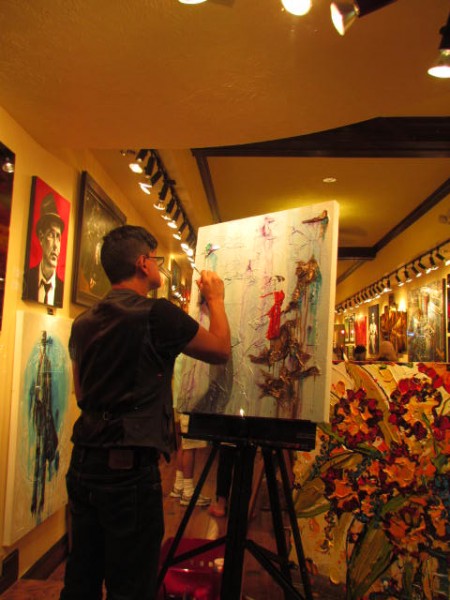 I was a little beat that day, but if you've got a second wind after walking off dinner, stop in to Mangoes for live music. If you get their early enough (before dinner), you can enjoy happy hour every Monday – Friday, from 4 – 7 pm. Half price appetizers and $2.00 off  drinks make this a great bargain (so you can splurge on something else).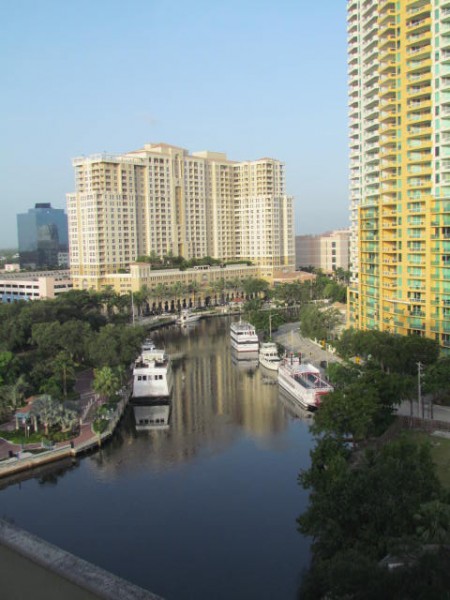 For those who are visiting in town (or if you just want a quick getaway), The Riverside Hotel offers beautiful accommodations (book a room in the towers for a view of the river).  Classic and elegant, there's no doubt that you're doing some Champagne Living while looking down from  your balcony, immersed in Southern charm.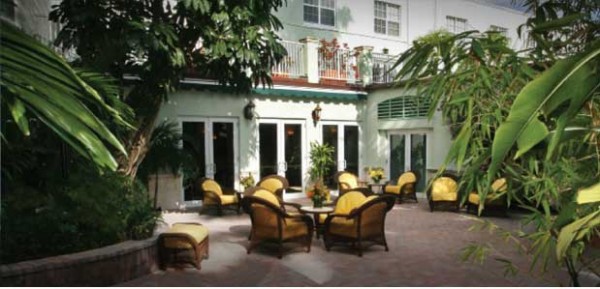 Save these dates – as there are some FABULOUS events coming to Las Olas Blvd. that you don't want to miss!
Las Olas Art Fair
October 21 -22, 2013
January 5-6, 2013
March 2-3, 2013
 Las Olas Wine and Food Festival
Las Olas Outdoor Green Market
Sundays from 9am – 2pm at Las Olas Blvd. and SE 12th Street
50th Annual Christmas on Las Olas 
I was a recent guest of the Las Olas Boulevard Association. I have been dining and shopping on Las Olas for many years, so all opinions are truly my own.