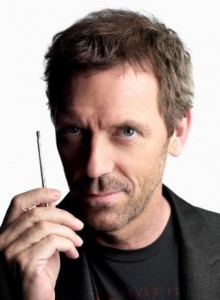 I've begun a journey of having my teeth repaired. Having never had braces as a child, my bottom teeth are crowded and I've had issues with them for years. I had some dental work done when I first arrived in Florida. I didn't know the dentist, having just moved down here and I also find myself having to have all of the work that he did – REDONE. New crowns, root canals that I had paid for that were never finished, etc. The cost even if you HAVE dental insurance is exorbitant.
The following tips from our guest poster Scott Sangster, CEO of the online consumer-health company, Health In Reach, will help you confidently navigate your way to a doctor with a price that is right for you. Check out his free service that offers discounts and online scheduling for medical and dental appointments around the country.
Ask before you buy. 

Very few people have a clear understanding of how much a procedure will cost before they get it. In fact, there is a wide range of prices for the same procedure, often within just a few miles. This discrepancy in pricing underscores the need to know pricing up front and to shop around. A posh office with a waterfall in the atrium may be a nice place to visit, but those amenities will likely add to the overall cost of care. That's fair. But if the cost prevents you from getting care you need, perhaps you would consider an office that doesn't validate your parking? Ask the doctor up front about the cost of your care so that you have an understanding of what you are paying for and why.

Cash is king.

 Paying in cash can benefit both you and your doctor. Doctors save on administrative costs associated with processing insurance claims and credit card fees, and some will pass the savings on to you in the form of discounted prices. According to

McKinsey & Company, a large management consulting firm, total expenditures by health care providers on the processing of bills, claims and payments, along with bad debt, cost more than $300 billion annually. And, these laborious paper-based medical-billing processes consume about 15 percent of every dollar collected.

 All of this adds to the doctors' cost of doing business. When you pay directly, your doctor can offer you a lower price because they save money. Considering that consumers spend over $40 billion annually on out-of-pocket dental care alone, eliminating unnecessary administrative costs can provide big savings.

If You Don't Like the Cost, Negotiate.

 Negotiating prices is routine for physicians when they deal with insurance companies and hospitals. While it is probably too late to broach the topic of price on an exam table in a paper gown, you might consider negotiating price in advance of your visit. Talk to the doctor before your visit and be candid about any issues that affect your ability to pay your bill such as a fixed income, unemployment or lack of health insurance. Learn about your procedure in advance and do your homework to understand what it costs elsewhere. Remember, physicians have to pay for malpractice insurance, rent, medical supplies, laboratory tests, staff salaries and more, and they deserve to make a profit, but most will prefer a happy new patient compared to an empty exam room. 

Oh what a friend we have in Google. 

A national study by the Center for Studying Health System Change (HSC) revealed that half of all consumers relied on word-of-mouth recommendations from friends and relatives when choosing a new physician. Friends and family can provide information on their own personal experiences, but are rarely qualified to make a recommendation for your specific medical and financial needs. Internet research combines the benefits of personal recommendations and information specific to your needs. In fact, according to the Pew Research Center's Internet & American Life Project, 93 million US consumers researched their health providers online.

Your time is money.

 Finding information on physicians is easier than it used to be, but even after researching location, credentials, services, prices, and online reviews, you usually have to phone the doctor during office hours to schedule an appointment. Too often the process is so frustrating that patients delay or give up on seeking treatment. To save time, use a site that provides procedure pricing, online discounts, and background information as well as convenient scheduling that allows you to book appointments online. Free online services like HealthInReach.com make it easy to book appointments so consumers can stay on top of their health.
 Today's savvy health care consumer is taking control of their care and costs. Finding the right doctor at the right price will require research in advance, but is well worth the investment of time.  Recent studies indicate that 42% of personal bankruptcies in the US are the result of medical expenses and an estimated 44 million people are still paying off medical debt. As Americans face these very real economic challenges, price awareness is essential to controlling your physical and financial health.