This post has been sponsored by Perdue Farms. Little did they know when they asked me to work with them that I can ruin just about anything I attempt to cook.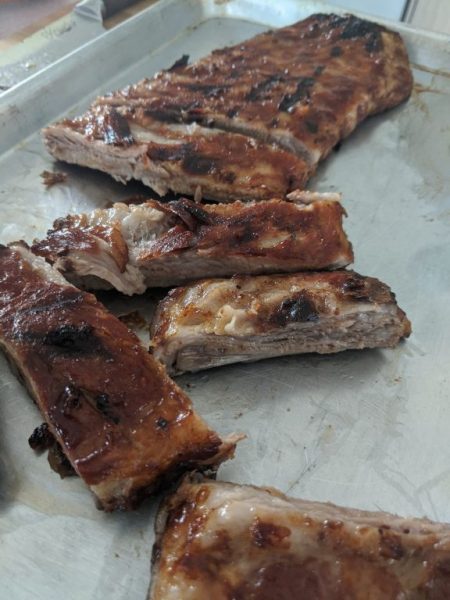 Mr. S LOVES ribs
Me? I can usually take them or leave them because even if I'm not attempting to cook them, most of them have so little meat compared to bone that it isn't worth the effort. Maybe I'm a lazy eater.
ME+KNIFE+MEMBRANE=TROUBLE
The first thing Mr. S says when I cave in and buy a rack of ribs is – "don't forget to take off the membrane." OMG, after 40 years of marriage I know that. I also know
I will need an entire box of band-aids nearby
I will not get it all off in one piece
After struggling with it, I'd rather call out for pick-up from a restaurant
I have absolutely no patience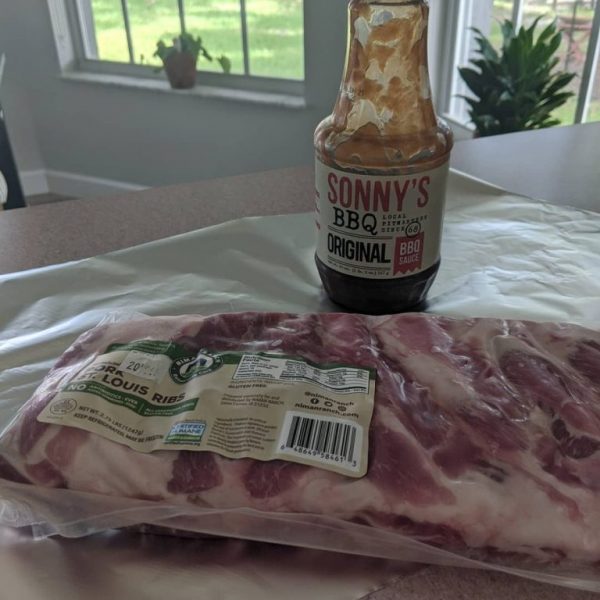 Niman Ranch St. Louis Ribs
If you saw my unboxing, you also saw that I got a beautiful rack of ribs in my latest Perdue Farms order. Once hubby saw it he began hounding me.
Monday:

Are we going to have ribs tonight?

Tuesday:

Can we have those ribs tomorrow?

Wednesday:

Did you defrost those ribs yet?

Thursday:

I thought I saw a rack of ribs in that box.

Friday:

Why is that rack of ribs underneath everything at the bottom of the freezer?

Saturday:

If you don't defrost them I will.

Sunday:

ME: Why did you take the ribs out? I was going to make burgers or pasta or chicken or…..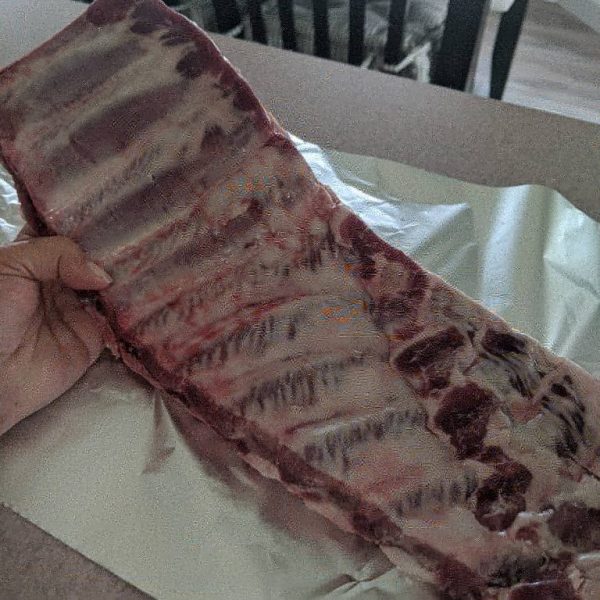 Mr. S then says
DON'T FORGET TO TAKE THE MEMBRANE OFF. I guess he's got me in a corner. The ribs are defrosted and he put a knife out on the counter for me. I open the package and….
THERE IS NO MEMBRANE! It has already been removed. Plus, these are the meatiest looking ribs that I've ever seen. I guess it's time to learn to make ribs (the lazy way of course).
I went out and bought a bottle of my favorite BBQ sauce. It's from a restaurant that we go to that I know he enjoys. I know that my homemade sauce would not come close to it, and besides, I am the queen of the shortcuts.
Ribs are actually simple to make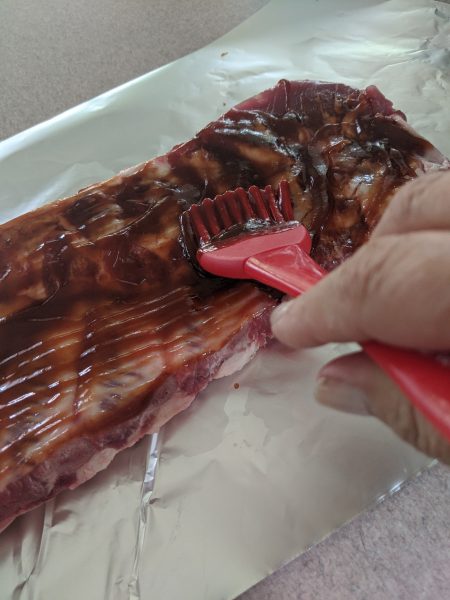 Ingredients
a rack of Niman Ranch St Louis Ribs
your favorite BBQ sauce (or make your own if you're not a complete disaster in the kitchen like me)
aluminum foil
Directions
Preheat the grill to about 300 degrees
baste the ribs with a small amount of the BBQ sauce for the flavor to penetrate as it cooks
Wrap the Niman Ranch St Louis Ribs in aluminum foil (I do it double to really keep the flavor in)
Place on the grill – put the cover DOWN
Cook for 30 minutes on one side
Turn and cook on the other side for 30 minutes
Remove the foil (be careful as it could be hot) & check the temperature. You want them at 165°F
Baste both sides of the ribs with BBQ Sauce
Cook for 20-30 minutes directly on the grill until the inside temperature is 200°F and the meat falls away from the bone
Enjoy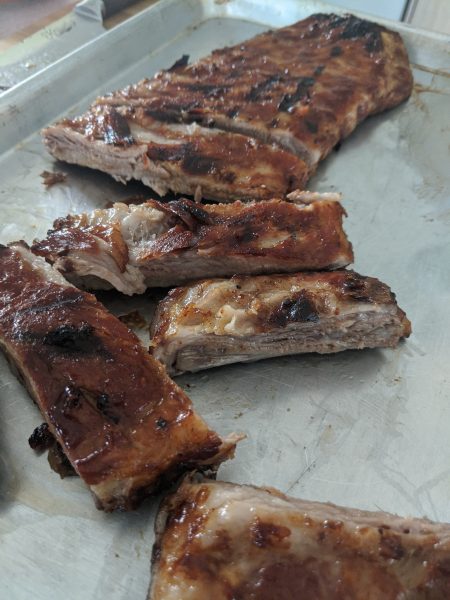 These were the BEST ribs I've ever had. Meaty and easy to make.
Get 15% off of your Perdue Farms order (including these amazing ribs) when you use this link
Let me know how you like them!