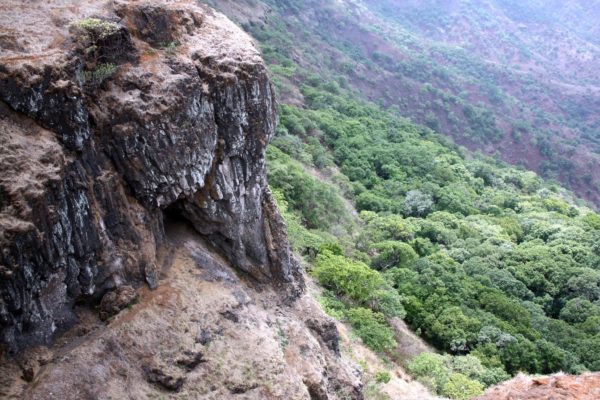 If you wish to experience paradise on earth, you must plan a trip to Mahabaleshwar.  Home to one of the few evergreen forest in India, Mahabaleshwar is a hill station located in the Western Ghats of Maharashtra at the height of 1372 m above the sea level. Blessed with moderate and cool temperatures throughout the year the city is a hot spot for tourist activities. Attracting vacationers, honeymoon couples and families from all over India, Mahabaleshwar has a lot to offer to people who wish to have a faceoff with the natural wonders of the region. But you should look plan for hotel booking in Mahabaleshwar well in advance for a comfortable and hassle-free stay.
The best part about visiting Mahabaleshwar is the evergreen forest. It is estimated that nearly 7% of the earth's surface is covered with evergreen forest. These forests have certain unique characteristics.  The entire surface of the forest is covered with wide varieties of trees that form the impression of an umbrella or resemble a thick green blanket. The temperature is very cool and moderate and the region experiences at least 200 cm of rainfall every month. So, when you visit Mahabaleshwar you will be welcomed with soothing green meadows and lushness that will grow on to you. Here is everything you should know about this enchanting place.
How to reach Mahabaleshwar?
Although there is no direct rail and air connectivity, Mahabaleshwar is very well connected by road. If you reside in Mumbai or Pune you can easily drive and reach the city. However, if you are travelling from rest of India, the closest city to Mahabaleshwar that can be reached by rail is Satara. Located approximately 60 Kms away from Satara, you can book a private cab or take a bus to Mahabaleshwar.
The nearest airport to Mahabaleshwar is Pune. So, if time is a constraint, reach Pune by air and from there book a cab to tread on a 120 kms to Mahabaleshwar. The road between the two cities is awe inspiring and scenic and you will certainly enjoy the ride.
Where to stay at Mahabaleshwar?
Finding a place in Mahabaleshwar to stay in not very difficult. The city is flooded with hotels, guests houses and cottages both in the outskirt and center of the town. There are plenty of hotels on Panchgani Mahabaleshwar road. Here you can easily find accommodation in varying budget bracket. However, the city is always flooded with tourists and to prevent last minute hiccup book hotels in Mahabaleshwar from travel aggregator websites. Through these platforms, you can compare the location and prices of various hotels and choose the one that fits your need and budget.
What to do in Mahabaleshwar?
There is no dearth of places to visit when in Mahabaleshwar. The city is surrounded by temples, lakes and mountain. Besides, the city is surrounded by serval natural trails and walk through the forest. For instance, you can take a trek to Arthur's point, a popular tourist destination where people walk up to see to enjoy the enthralling view of the underlying forest. Venna Lake is yet another place that is flocked by tourists. The circumference of the lake is surrounded by lush green trees. You can do boating in the lake or enjoy a hot meal in the nearby restaurants overlooking the lake.
Lingmala waterfall is must visit place in Mahabaleshwar, especially during the monsoons. The gushing sound of water and birds chirping from the nearby forest is indeed music to ears. It is a perfect place to witness beautiful and natural landscaping.
If you are looking for a place where you can have a quaint and exotic holiday within a budget, Mahabaleshwar is where you must head. Green, pristine and clean will sum up your visit to this ethereal terrain.