In a time of uncertainty, we find ways to manage stress and anxiety. Beauty routines are a fun distraction but it is also a form of self-care. The ugly side of the beauty industry is no secret to us. There's a lot to unpack when it comes to concerns about our well-being.
Here are the top picks for eco-beauty products to try and add to your shopping list.
Bar Samplers
For all your bar needs Ethique offers products that tick off our eco-beauty list of criteria:
Sustainable

Plastic-free

Soap-free

Vegan

Plant based

Compostable

Zero waste
They have head-to-toe samples that are in biodegradable packaging of four or five bars in a set. Best of all, they donate 2% of their sales to charity. —In addition, if you're a student looking to purchase from this environmentally conscious brand, you'll be happy to know that there is superdrug student discount, allowing you to save even more on your purchase.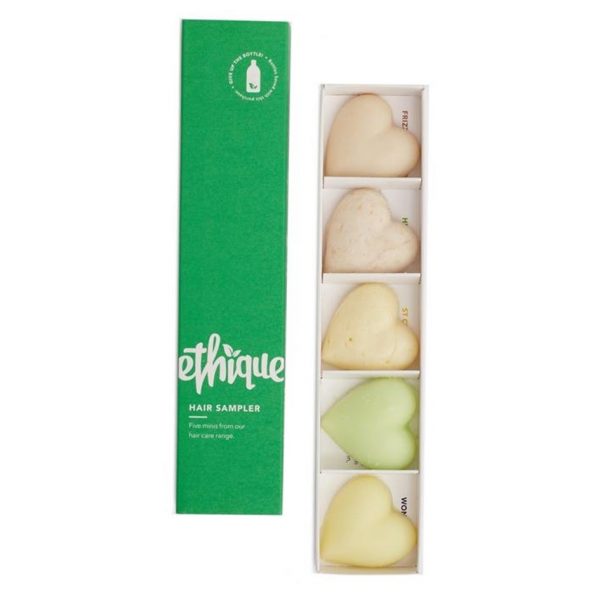 Try on their Hair Sampler, a variety pack for all hair types. This set includes three Shampoos (Frizz Wrangler, Heali Kiwi and Saint Clements) 2 Conditioners (The Guardian and Wonderbar).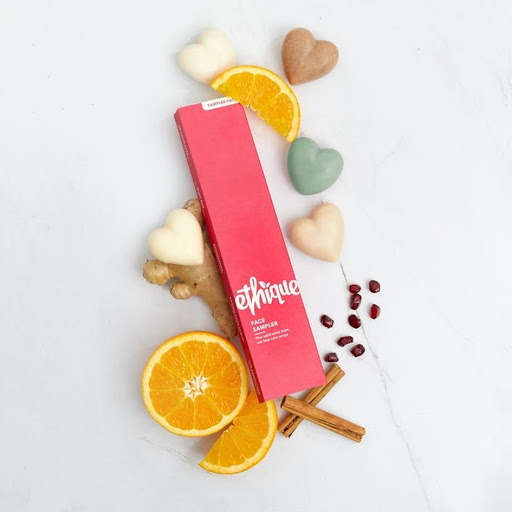 Their face Sampler is a collection of face products that are guaranteed gentle on your skin, this includes:
       

Deep Green, a soap-free foaming cleanser

       

Bliss Bar, a creamy gentle makeup remover

       

Gingersnap, a face scrub to buff away old skin cells

       

Saving Face Serum, a bar that promotes firm, hydrated skin

       

The Perfector, a face cream that you can use at night or before you put on makeup
You can also try their Body Sampler, there's one for every skin type:
       

Sweet Orange and Vanilla Creme Bodywash Bar

       

Lime and Ginger Body Polish

       

Pumice, Teatree, and Spearmint Bodywash Bar

       

Botanica – Solid Deodorant

       

Sweet Orange and Vanilla Butter block
The Compostables
Single-use products can contribute to pollution of the environment and waterways. You can help reduce waste by switching to Compostables. Compostable products are ideal because they will break down to their natural elements. This means it will not leave behind anything toxic to the environment.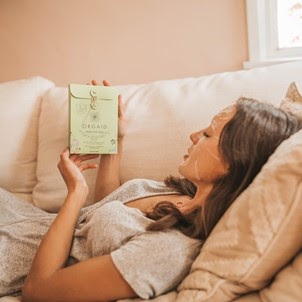 Orgaid is the world's first organic sheet mask. The ingredients are sustainably sourced with effective formulations by the founder of Orgaid, Dr. Baek. It is cru
Anti-aging and Moisturizing. This mask hydrates and soothes redness. It may reduce wrinkles and fine lines. It can also minimize pores.

Vitamin C and Revitalizing. Use this mask if you want to boost collagen growth. This can reduce brown spots and blemishes. It brightens your skin and can even out your complexion.

Greek Yogurt and Nourishing. This is formulated to aid cell growth and regeneration. It is packed with a lot of nutritional ingredients that brighten and smooth the skin.
There are also reusable facial pads from the LastObject. LastRound is built to last because you can use it over 1,750 times. When it reaches its end of life, it is compostable with your household waste.
Each round is made from 70% Scandinavian wood fibers and 30% cotton fibers. This means this is washable. Toss it in a mesh laundry bag when you wash using the machine, it can handle up to 60C/140F. The size is six centimeters in diameter. Every pack has seven pads and is stored in a reusable plastic case.
The Refillables
If you still can't let go of the bottles, then here's an eco-beauty selection for you. You can support brands that have refilling programs like Meow Meow Tweet.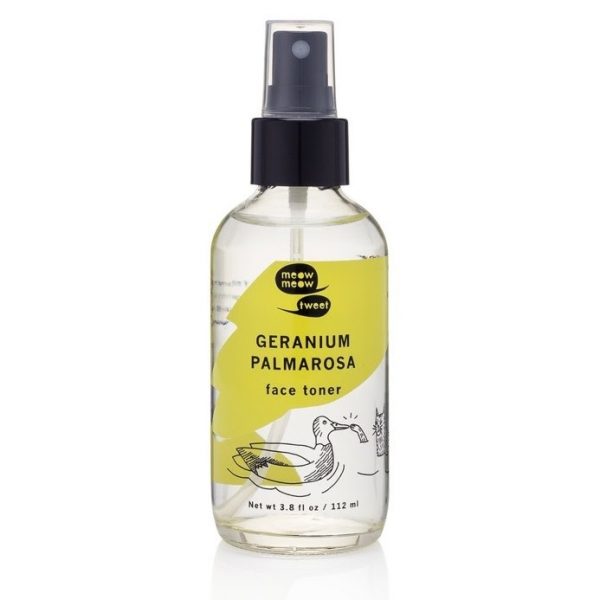 Try on one of their bestsellers, Geranium Palmarosa face toner. This is a hydrating mist that will help balance and tone your skin. The product uses purely organic ingredients. It is packed with antioxidants and nutrients. This is also a multi-use product. You can try using this as a makeup setter, soothing scalp spray, and aftershave.
As for the product packaging, here's the breakdown:
Glass bottles can be refilled, repurposed, or recycled. They offer free shipping on bulk orders, it is 15% cheaper and they take bulk containers back for free.

Plastic Pumps can be reused, returned to them. They partner with Terracycle, an innovative recycling company. They became a global leader in recycling hard-to-recycle materials. Terracycle and Garnier have an

ongoing personal care and beauty recycling program

. All brands of skincare, haircare, and cosmetic packaging can be recycled.

Paper Boxes can be repurposed, recycled, or composted.
Recycling is a good start but if you can, always choose reusable and compostable products. According to the United Nations Environment Programme (UNEP), we only recycle nine percent of all plastic waste ever produced. Twelve percent has been incinerated. While the rest accumulate in landfills, dumps, or the natural environment.
Takeaway
As eco-conscious consumers, we redefine what is essential and what adds value to our lives. Our effort to narrow down our shopping list to more ethically conscious products will come a long way. Let's continue to do our share in reducing the toxic impact of these products.