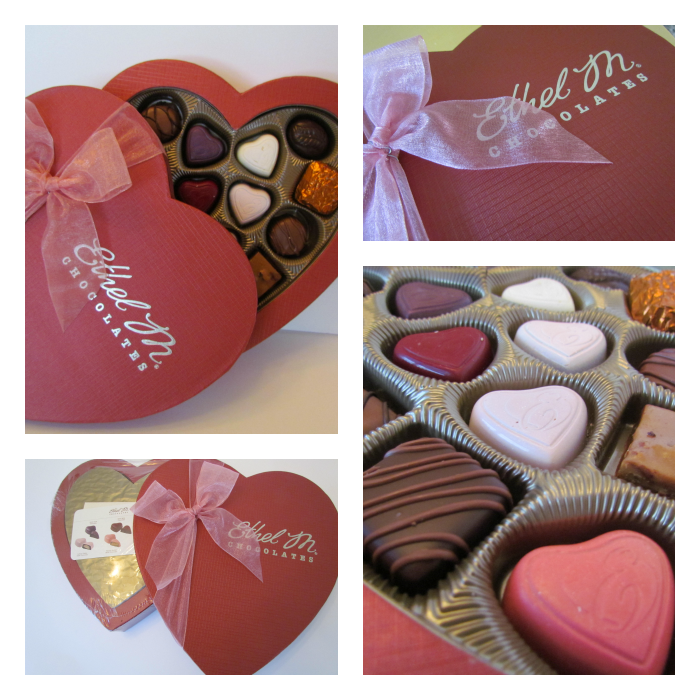 Mr. S knows the way to my heart, especially when it comes to Valentine's Day. A bouquet of irises, tulips &/or lilies (no roses please) and a box of GREAT chocolate is the KEY to making me smile. Yes, I like what I like, and if he wants to win me over (after 34 years) he knows EXACTLY what to get me. I'll have more about flowers later in the month, but SheSpeaks sent me over a box of Ethel M chocolates to "test" for Valentine's Day and I gave them a try. While I'd heard of the brand, this was the FIRST time I'd ever tried them.
I'm ALWAYS up for a chocolate test and one bite into my first piece (a caramel of course), and I was impressed.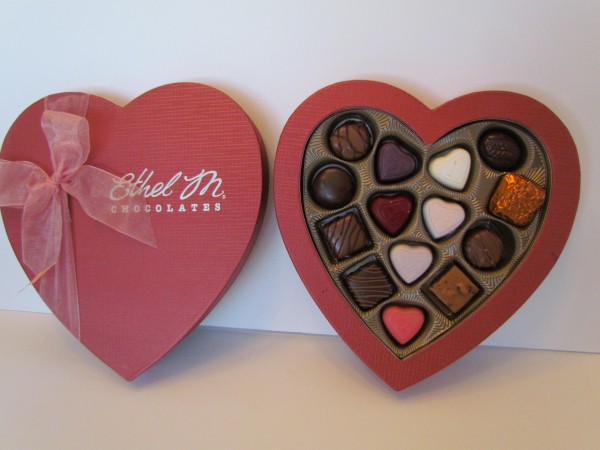 WHY?
Ethel M is made WITHOUT preservatives for that perfect taste & texture
They are created in SMALL batches using traditional methods
Made with the finest ingredients
They've been at this for 100 years, so they know a thing or two about chocolate
When I get a chocolate craving I used to turn to the Europeans figuring that they knew the most about my favorite treat, but I've changed my mind. One bite and Ethel M got the coveted Champagne Living seal of approval.
PLUS
The special Valentine's Day colors are ADORABLE. Hand me chocolate in pink, purple & white that TASTES like chocolate and I know you've gone to a lot of trouble to put a smile on my face
Red = solid milk chocolate
Purple = solid dark chocolate
White = solid white chocolate
Light Pink = dark chocolate with lemon
Lavender = white chocolate with caramel
Vibrant Pink = milk chocolate with peanut butter
So many choices, so many hands to slap…no you may NOT have a piece of my chocolate. There are just some things I don't share: my toothbrush and my Ethel M Chocolates.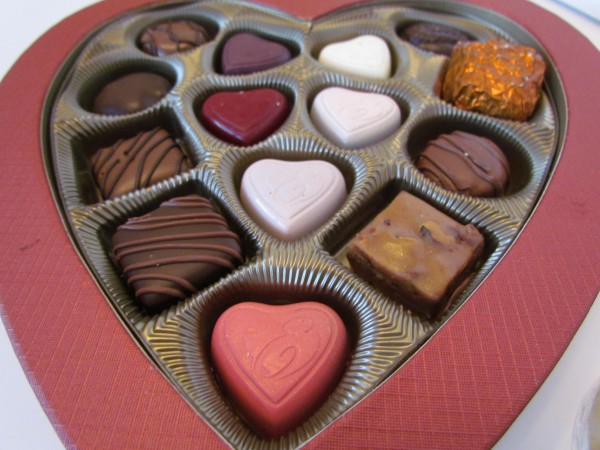 Just in time for Valentine's Day ordering Ethel M is offering an exclusive promocode for free shipping on orders of $55 or more.
Simply add the code: CUPID14 at checkout and your sweetie will get their sweets without having to pay that pesky shipping charge.
DETAILS
Just in case hubby forgets (WOW, is HE in trouble), you can enter to win a 9″ heart of Ethel M Chocolates JUST like the one above.
WINNER: Amie O. – Sartell, MN
RULES
US Only
Ages 18+
Giveaway Ends: 2/10/14
This is a sponsored post for SheSpeaks/Ethel M Chocolates.