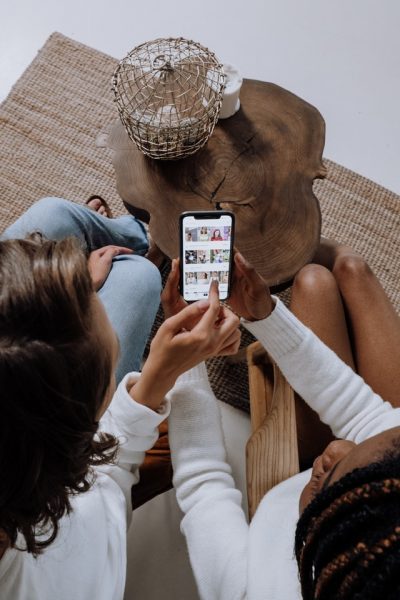 Smartphones are often thought of as entertainment tools only. However, they also give you access to a world of opportunity that you can profit from.
Unsurprisingly, people are spending more time than ever on their smartphones in recent times. As users become bombarded with notifications that constantly vie for their attention, spending this time productively can seem like a pipe dream.
Though spending less time on these devices is a good idea, you can also use these devices in a less wasteful capacity too. For example, there are many fun ways to make money with smartphones today, and each is worth exploring in a little more detail.
Keep reading down below for some of the fun ways you can make money with smartphones.
Sell Pictures
Smartphones are equipped with some of the best cameras money can buy. Because of this, you can take exciting new pictures that will catch the eye.
Many people might assume that only professional photographers can earn any money here. However, during the coronavirus lockdowns, many people started selling pictures from their iPhones as a source of extra income. It wasn't just a one-off, either, and there's no reason you can't dabble in this area of things yourself today.
Think of all the tools that smartphone cameras come with today. There are wide-angle lenses, an array of filters, and plenty more features that can help you refine the quality control of your images.
Remember, most photographers would likely say that beauty can be found in the simplest images. Whether you're traveling to an exciting location overseas or taking a walk around the block, there are always mesmerizing subjects to capture in people, architecture, and wildlife.
Start Vlogging
Why stop at images? People are active on video platforms more than ever these days, keen to keep up with their favorite creators and online personalities.
Do some research into which smartphones can help your vlogging most and get to work. The better quality your device, the better, as it will give you a clearer image and access to a wider audience. Once you have your device, you can vlog to your heart's content, taking your growing audience with you on all your adventures.
As your viewership increases, so will your eligibility for things like brand deals, which can help you make an awful lot of money. You could even choose to set up your own businesses and production companies, creating better quality content faster and in greater volume. Other prolific creators may wish to collaborate with you, or you could even sell merchandise to your fans and ship your goods nationally or internationally.
Of course, there's a long career trajectory here, and while overnight successes do happen in the world of viral videos, it's still unlikely. Still, if you remain committed to your craft with a good quality smartphone and headphones, lucrative success may always come with the next upload.
Create Your Own Accessories
Few people purchase a smartphone and then immediately apply the breaks there. Further accessories are often needed.
If you have artistic tendencies, you could set up a humble online store on platforms like Etsy. You could then design items such as smartphone cases, keeping other users' devices safe and appealing. Depending on your preferred work methods, you could offer a range of pre-made designs or work to each brief your customers submit.
It is possible to create art with your smartphone, so do some shopping around your favorite store's different apps. Digital paintings are popular these days, so if you have the skillset, you may be able to create something on your own device. If you don't, you could always learn.
This is a great way to diversify your workload in life. You can also use your smartphone to access your online store, customize your profile, and negotiate terms with customers. Moreover, you may also receive heaps of positive reviews after all your hard work, which can certainly bring more than a few bright spots to your day!
Network Referrals
If you're on a good network, you should try not to keep that information to yourself. This is especially true when there's money to be made!
You can easily earn cash online by referring your loved ones with the Lebara refer a friend scheme. This excellent range of SIM-only deals often have unlimited data, texts, and minutes, and users can opt in and out at any time. If your friend stays on the plan for over 60 days, you could earn up to £50. The service is rated highly by Trustpilot users, too, so you can partake confidently.
Making a referral may not seem fun at first. However, when you've improved your loved one's life for the better, and have a friendly, profitable scheme in common, then these events may bring you closer together. Alternatively, you could have bragging rights over your loved ones when you irrefutably improve their lives for the better, all while pocketing some cash.
Take Part in Surveys
Surveys are often thought of as a chore. For example, they are sometimes presented as part of an advert before a YouTube video.
However, dedicated survey sites reward user participation with cash, and it is possible to earn hundreds of pounds a year by simply answering questions. It might not seem like much, but if you have serious savings goals, this amount of money is worth the effort for the amount of time you are putting in.
Of course, answering a survey might not seem like fun at first. Still, the questions provided can sometimes be wide-ranging and more whimsical in nature. If you have an inquisitive mind, then some surveys may be thought-provoking and send you down an exciting hole of further research too. It's not everyone, but it can be mentally stimulating – especially if cash is involved!
Some people enjoy providing their opinions on matters, too. Even if your answers are anonymously offered on a topic, knowing that you're contributing to an idea or potentially influencing a company's decisions can be enough to kick someone. In the end, it's making a difference, and that counts for a lot.