Millions of individuals all around the world have to deal with the unpleasant and bothersome experience of bloating after meals.
Bloating is a feeling of swelling or distension in the belly due to an excessive amount of gas or fluid retention.
It not only hurts physically, but it can also affect one's general well-being and interfere with daily tasks.
The good news is that there are practical methods to reduce bloating after meals and enhance digestive comfort.
In this article, we'll look at some useful advice and lifestyle modifications that can help you get rid of post-meal bloating.
What Is Post-Meal Bloating?
The uncomfortable feeling of stomach fullness and tension that follows eating is referred to as post-meal bloating. It is the sensation of the stomach feeling bigger or inflating as a result of the buildup of gas, liquids, or food particles. Physical and emotional suffering may result from this condition's abdominal pressure, tightness, and discomfort.
Several things, such as overeating, consuming foods that cause gas, eating too rapidly, food intolerances, and digestive disorders, can cause post-meal bloating. However, you can avoid this condition by knowing about the root causes and forming good eating habits.
Impact of Bloating On Overall Health and Well-Being
Bloating can significantly damage a person's entire health and well-being, influencing many different facets of their life. Here are some crucial details emphasizing how bloating affects our physical and mental health:
1.     Physical discomfort
Bloating can cause the abdomen to feel full, constricted, and distended. This physical discomfort might make it difficult to carry out daily tasks, which can have an impact on output and quality of life.
2.     Digestive disturbances
Regular bloating could be a sign of underlying digestive problems, including celiac disease, lactose intolerance, or irritable bowel syndrome (IBS). These diseases can interfere with the normal digestive process, resulting in symptoms like cramping, diarrhea, and constipation.
3.     Impact on eating habits
People who experience bloating may form unfavorable associations with food, changing their eating habits and missing meals or avoiding certain foods. This may have an impact on overall nutrition and lead to a less wholesome diet.
4.     Nutrient absorption
Chronic bloating may prevent the body from properly absorbing vital nutrients. Lack of essential vitamins and minerals due to malabsorption might worsen an individual's health.
5.     Emotional well-being
Bloating can result in emotional anguish and feelings of shame, anxiety, and irritation. It may also have a negative effect on mental health by lowering self-esteem and body image.
6.     Sleep disturbances
Extreme bloating discomfort can interfere with sleep cycles, resulting in and worsening the psychological impact on a person's health.
7.     Reduced physical activity
Physical activity is crucial for general health and preserving a healthy weight, but persistent bloating may deter people from doing so.
Common Triggers of Post-Meal Bloating
Numerous reasons can cause post-meal bloating, and recognizing these frequent sources is crucial for controlling and alleviating the discomfort. The most frequent offenders include:
1.     Overeating
Overloading the digestive system with huge amounts of food can cause sluggish digestion and excessive gas production, which can cause bloating.
2.     Food intolerances
Individuals with specific dietary intolerances, such as lactose intolerance, sensitivity to gluten, or others, may feel bloat as a result of their bodies' inability to adequately digest certain food components.
3.     Eating too quickly
Eating quickly can result in air being swallowed, which adds more gas to the digestive tract and causes bloating.
4.     Constipation
Stools that pass through the colon slowly can make you feel bloated and full.
5.     Swallowing air
Bloating can arise from habits like chewing gum, drinking via a straw, or conversing while eating.
6.     Stress and anxiety
In certain people, emotional circumstances might affect digestion and cause bloating.
7.     Gastrointestinal disorders
Post-meal bloating can be a symptom of diseases like inflammatory bowel disease, gastroesophageal reflux disease, and irritable bowel syndrome.
Healthy Eating Habits for Preventing Bloating After Meals
Here are some healthy eating habits for preventing bloating after consuming meals:
1.     Portion Control
Smaller, balanced meals are preferable to huge portions since they are easier on the gastrointestinal tract. Overeating expands the stomach and causes bloating and discomfort. To maintain proper digestion, moderation is essential.
2.     Eat Mindfully and Slowly
You may improve the flavor and satisfaction of meals by taking your time to appreciate each bite and chewing your food completely. You can also lower your risk of ingesting too much air by doing this. Eating mindfully encourages better digestion and reduces the likelihood of bloating.
3.     Limit Gas-Producing Foods
Broccoli, cabbage, beans onions, and fizzy beverages are well known for causing bloating and gas. Limiting the intake of these foods can help considerably reduce post-meal bloating.
4.     Avoid Overly Fatty or Greasy Foods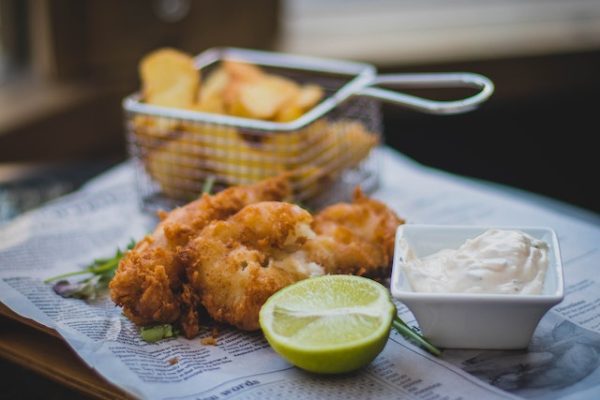 High-fat foods require more time to digest, which slows down digestion and may result in bloating. To promote easier digestion, choose healthier fats from foods like avocados, almonds, and olive oil.
5.     Be Mindful of Food Intolerances
It's crucial to recognize and stay away from foods like lactose and gluten that cause intolerances. These intolerances can cause bloating and discomfort by interfering with digestion.
6.     Add Fiber Gradually
Increase your fiber intake gradually if you're doing so. Gradual modifications give your digestive system time to acclimate, reducing the gas and bloating brought on by abrupt changes in fiber intake. If you're dealing with diarrhea or digestive issues, consider incorporating the best fiber supplements for diarrhea into your routine. This supplement can provide additional support in managing your digestive health while you make dietary adjustments.
7.     Cook Foods Thoroughly
Vegetables and legumes that have been cooked sufficiently help break down fibers that are difficult to digest, making them kinder to the gut and less likely to cause bloating.
8.     Limit Sodium Intake
Bloating can result from water retention brought on by high salt levels. By reading food labels and choosing low-sodium substitutes, you can reduce bloating.
9.     Avoid Drinking Through Straws or Sipping from Bottles
Bloating can result from drinking from straws or bottles because they let more air into the gastrointestinal tract. To reduce air intake, choose to drink from a glass.
10.  Manage Stress
High amounts of stress can affect digestion and cause bloating. Deep breathing, meditation, and yoga are all relaxing activities that can ease stress and enhance digestion.
Conclusion
Promoting digestive comfort and general well-being requires controlling post-meal bloating. People can effectively minimize bloating by adopting healthy eating practices, recognizing trigger foods, and controlling stress. Always chew your food thoroughly and remember to eat mindfully. If bloating persists, consult a doctor. By managing your digestive health, you can lead a more active, satisfying life and enjoy meals without experiencing any discomfort.