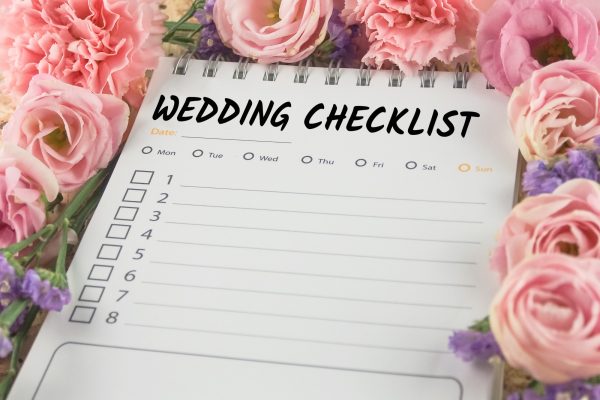 Are you going to be having an open bar at your upcoming wedding? If not, reconsider your decision.
Surveys have shown that over 50% of couples have open bars at their wedding receptions, and it's easy to see why. An open bar encourages wedding guests to loosen up a little and have a great time with a newly married couple.
Besides serving free drinks to your guests throughout the course of your wedding day, also put some crazy can koozie wedding ideas that are out there to good use. You can hand out can koozies with cute sayings on them to your guests and help them keep their drinks ice-cold all night long.
Check out five great can koozie wedding ideas below and use them to make the open bar at your wedding even more of a hit than it'll already be.
"To Have and to Hold…"
"To have and to hold" is a phrase you will hear early and often when you're planning out a wedding. So why not work it into the mix when coming up with can koozie wedding ideas?
There are many couples who will include something like, "To have and to hold and to keep your drink cold," on the koozies they create for their wedding reception. It's a line that works on so many levels since it alludes to both your wedding and the purpose of a koozie at the same time.
You can also put a koozie that has this saying on it over the top by customizing it to make it exclusive to your wedding. You can put your name and the name of your spouse and the date of your wedding on it.
People will enjoy using this kind of koozie at your wedding. They'll also enjoy taking it home with them and using it for many years to come.
"Hello, My Name Is…"
Weddings are designed to be more than just celebrations of love. They're also designed to help bring two families together and help them to become one.
Just one problem: often, the people who are a part of these two families don't know one another. And people don't always feel comfortable walking up to someone that they don't know and sparking up a conversation.
You can help people get over this awkwardness by putting this can koozie wedding idea to the test. You can include a photo of one of the classic "Hi, My Name Is…" stickers on your wedding koozies and provide people with a place to write their names in Sharpie.
These koozies will help people to keep track of their koozies during your wedding. But they'll help break the ice between people and make them more comfortable regarding talking to one another at your wedding.
You'll be able to bring your family and your spouse's family together like never before by providing everyone with one of these personalized koozies.
"Team Bride"/"Team Groom"
"Are you here for the bride or the groom?" is a question that you'll hear people ask one another repeatedly at weddings. It's the go-to icebreaker for many people looking to start up a conversation with someone they don't know.
You can help your wedding guests answer this question without saying a word by passing out "Team Bride" and "Team Groom" can koozies at your wedding. Or, if you're having a same-sex wedding, you can pass out "Team [enter first name here]" koozies with your name and your spouse's name on them.
This is a fun way for your guests to let everyone know which "team" they're on at your wedding.
"Something Old, Something New…"
Are you going to be taking part in the "something old, something new" tradition that so many couples have taken part in on their wedding day over the years? There are so many great ideas for you to use.
You can also work the "something old, something new" tradition into the can koozies that you hand out at your wedding reception. You can write something on the koozies like: "Something old, something new. Something from us to hold your brew."
You can also top your koozies off by putting your names on your koozies and your wedding date. It's a nice way to tie the "something old, something new" sentiment into your wedding.
"_____ Got Married, and All I Got Was…"
People will get a kick out of almost anything that you put on the side of your wedding can koozies. But if you want to make them chuckle, there are lots of humorous sayings you can stick on your koozies.
For example, how about going with something like, "[You and your spouse's names] got married and all I got was this damn koozie"? It'll get a laugh out of most people and help you show off you and your spouse's fun-loving personalities.
You can also complete these koozies by putting your wedding date on them and something a little more sentimental like "Go make a memory!" It'll put your wedding guests into the mood to party all night long and make your wedding reception as memorable as possible.
Use One of These Can Koozie Wedding Ideas on Your Big Day
Planning a wedding from start to finish is one of the most stressful things you'll ever do. There are so many small details that you have to sort out.
These details make it easy for people to overlook something like can koozies. But try to work them into your wedding plans, if possible.
Use the can koozie wedding ideas found here to do it. Your guests will love getting a can koozie from you at your wedding and taking it home. It'll remind them about how much fun they had at your wedding every time they use it.
Read the articles on our blog to unlock other secrets to planning the perfect wedding.