I received a bottle of Partida Blanco Tequila for this post. All opinions are strictly my own.
It's September and I'm already over the whole pumpkin spice latte thing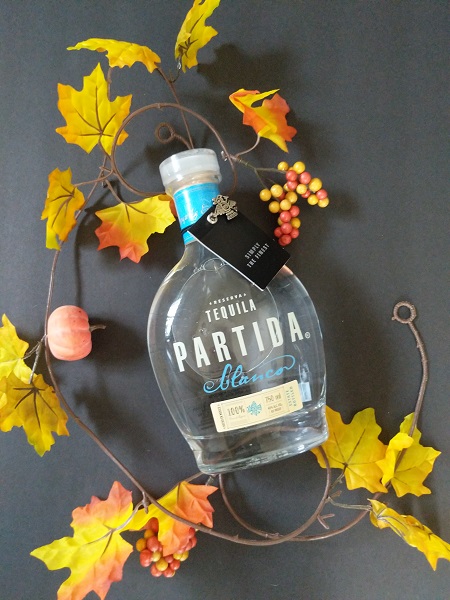 It's true, that while I love me some pumpkin pie and you can pumpkin spice my donuts and cheesecake and I'll binge with a huge smile, lattes…not so much. Most of you know that I'm actually retired from the coffee (and restaurant) business and if it's got flavor added, I won't drink it. Bake with it – OH YEAH. Drink it? Not so much.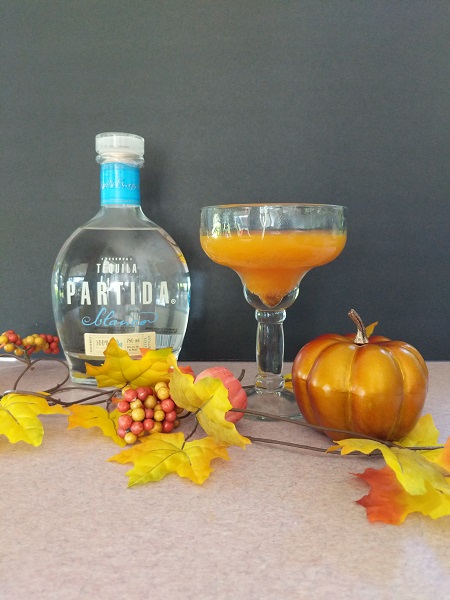 That is with one exception – COCKTAILS
With a bottle of Partida Tequila Blanco in my bar, I eyed the crystal clear liquid in a beautiful bottle with an idea. Could I? Would I? You bet I would. That well-balanced taste that Partida's Blanco has would make a perfect margarita.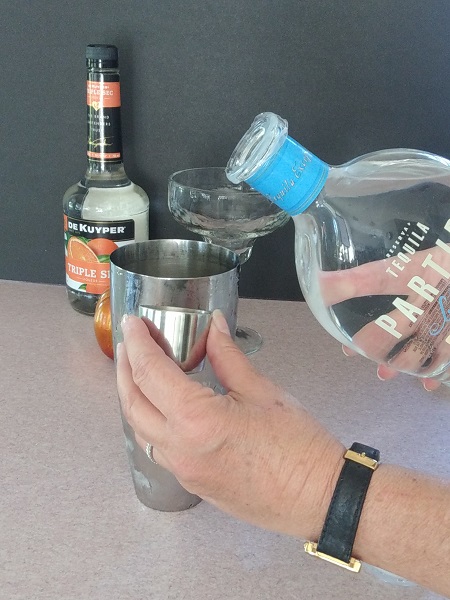 After rummaging through the cupboard
I found what I hoped would be the makings of a great Pumpkin Spice Margarita. I grabbed the Partida Tequila off the bar and went to work like a mad scientist. Of course, I had to have a few sips of the Blanco as I was working, and I'd forgotten how bright and crisp this tequila is. I just knew that the agave flavor of this tequila wouldn't get lost against the heavier pumpkin.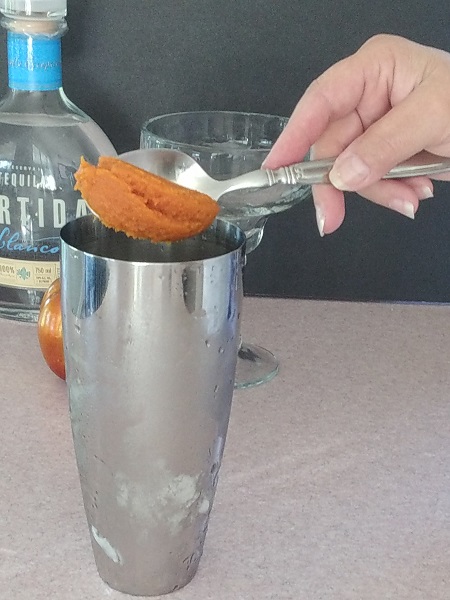 Pumpkin Spice Pardita-Rita-Blanco
Ingredients
1½  TBL Pumpkin Puree
½ oz Lemon Juice
½ oz Lime Juice
Splash Triple Sec (or Cointreau)
1 oz Flavored Simple Syrup
pinch of Pumpkin Pie Spice
OPTIONAL: Cinnamon & Sugar to rim glass
Directions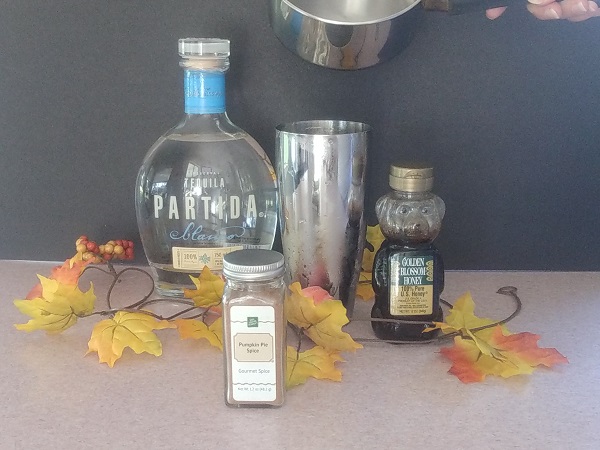 Place ice into a martini shaker.
Wet and then rim glass with cinnamon/sugar if you like (I don't use a rimmed glass)
Add the Partida Tequila Blanco, triple sec, lemon & lime juice, pumpkin and simple syrup in a shaker. Toss in a dash of Pumpkin Pie Spice.
Strain and pour into a margarita glass
Cheers

For more about Partida Tequila Blanco visit them online HERE or pick one up at your liquor store.