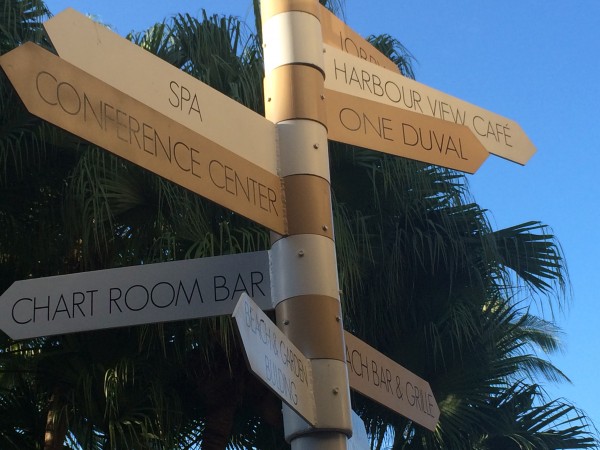 One of the best things about vacationing in Florida is that so much of the state is dog friendly. With year round outdoor seating at restaurants, dog friendly beaches dotting the coastline, and even luxury hotels jumping on the "we accept pets" bandwagon, it's gotten so much easier to just pick up the pooch (in our case Clem, the miniature bull terrier), pack the car and GO.
This month we returned to one of our favorite cities in South Florida. KEY WEST. While it was not our first visit, it was Clem's. We are those pet parents who worry when we take him with us, partially because of his blindness, and partially because he's an ornery old man. We also want the 4 "L's" – LOCATION, LUXURY, LUNCH and LIBATIONS.
LOCATION
There's NOTHING quite like staying at the Pier House Resort and Spa. With its incredible views of both the Atlantic and the Gulf, this hotel sits at the very end of Duval Street smack on the beach. Steps away from Mallory Square, a beach (and yes, the nude beach) by your room, this grand dame of Key West has a history that's as rich as the island itself. If the likes of John Waters, Truman Capote, and countless others who have graced this hotel doesn't spark your creative juices, I don't know what will.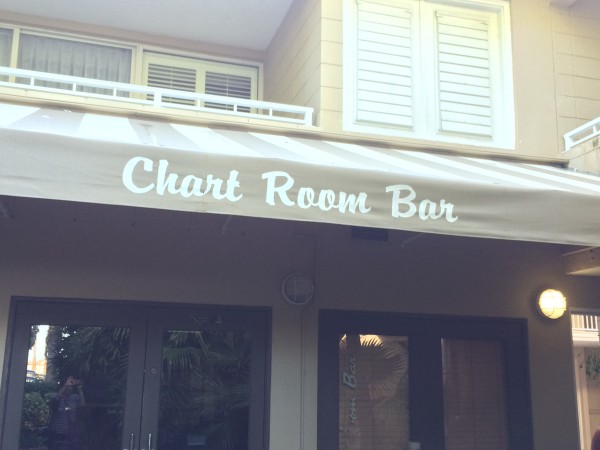 Take The Chart Room, still in the same spot that it has been for over 50 years, the bar where Mel Fisher laid out his maps, and the room where Jimmy Buffett and Bob Marley got their starts. This bar still looks and feels the same way that it did when it first opened, and you can almost hear Truman Capote talking in the background and Tennessee Williams telling tales. No frou-frou drinks here, this is a REAL bar with a REAL history.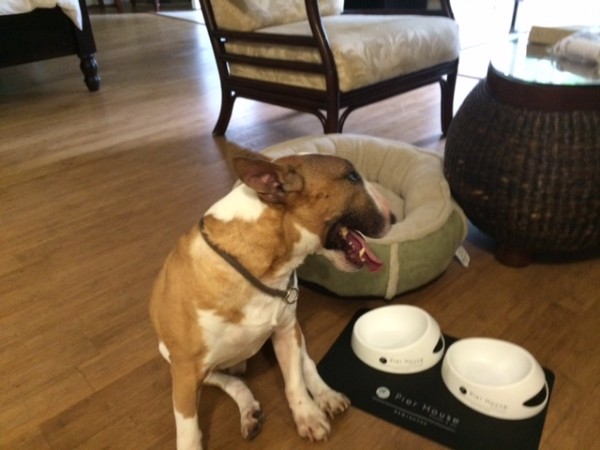 The Pier House is one of those iconic spots that remain as impressive today as it did in the 1960's. The rooms are exquisite, and Clem was greeted with his own dog bed, bowls for his food & drink, "Pier House" dog biscuits, and a bag dispenser for his leash. Pets are allowed throughout the property (outdoors at the restaurants), with the exception of the beach area.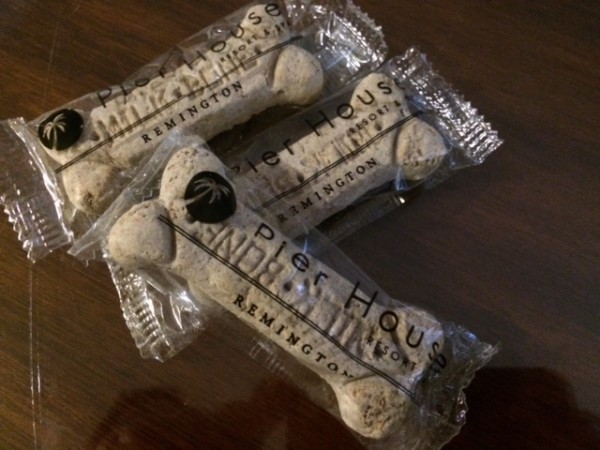 Champagne Living TIP: Book a Spa Junior Suite (or larger). One step into the room and (like me) you'll throw open the Cabana style doors that open up onto the balcony or patio and let the tropical breeze flow into your room. Kick off your shoes and feel the cool bamboo floor underfoot, plop down on your four-poster bed, and take it all in…yes, you are REALLY in Key West.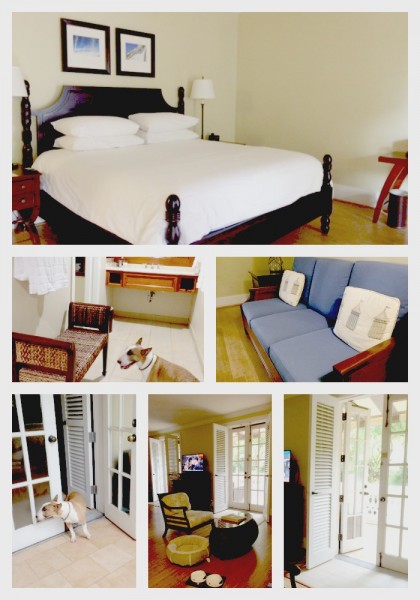 LUXURY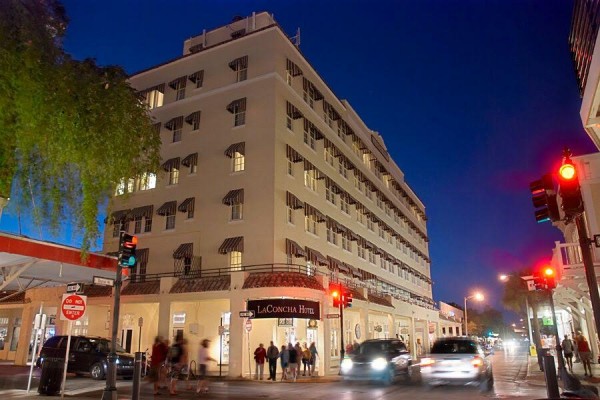 I typically don't come to Key West for luxury, as this is one of those places that you really want to be able to play with a local flavor. But, this trip was a bit different. One of the nice touches provided by the Pier House is a free shuttle that transports guests up & down Duval. That way if you do a "Duval crawl" and can't quite crawl back, you can wave down your driver and he'll pick you up and return you safely to the hotel. I hopped on the shuttle from the hotel for a little ride up the street to the Pier House's sister location…the La Concha Hotel and Spa for a little R&R time, leaving Mr. S to watch football on TV and just enjoy the property.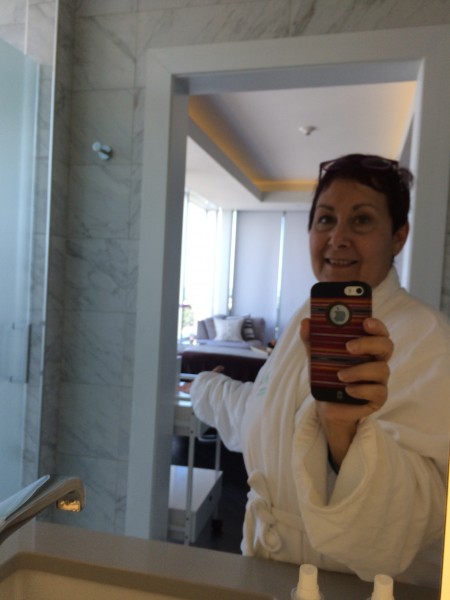 Taking the elevator to the Top Spa, located at the very top of the tallest building in the city, I stepped out and could see a view of Key West and the ocean that only those visiting this spa can appreciate. I was about to have a facial. My standards are high, as this is the treatment by which I judge a spa.
Let's chat about the treatment room, as I'm usually escorted to a waiting area with tea after having changed in a communal dressing/shower area. You won't find EITHER of these at Top Spa, as your treatment room and waiting area are yours and yours alone. Each room is furnished with a sitting area that looks out on the most glorious floor to ceiling view of the Key and ocean, and includes a balcony if you'd prefer to take it all in from outside. Your room has a private refrigerator stocked with water and fruit drinks, as well as healthy snacks to enjoy. Want to listen to your OWN music during the treatment? Simply drop your iPhone onto the docking station and you can relax to your favorites. No sharing showers, as it is YOURS ALONE to use, your vanity is stocked with everything you'd need from toothbrush/toothpaste, to hair amenities. Now THIS is the life.
The esthetician arrives to look over my skin and make recommendations. Yes, I DID get talked to about my laziness of reapplying sunscreen during the day (this is a regular thing…and I've come to expect it, and I've yet to change my ways). She warns me that she'll be including an extraction. NOW THIS IS WHAT I CAME FOR. Yes, I know they can be a bit uncomfortable, but if you're going to have a GOOD facial, an extraction should always be included. My skin was dryer than I thought, and she remedied that by adding LOTS of moisture, leaving me with a clean, dewy look to my 61 year old skin.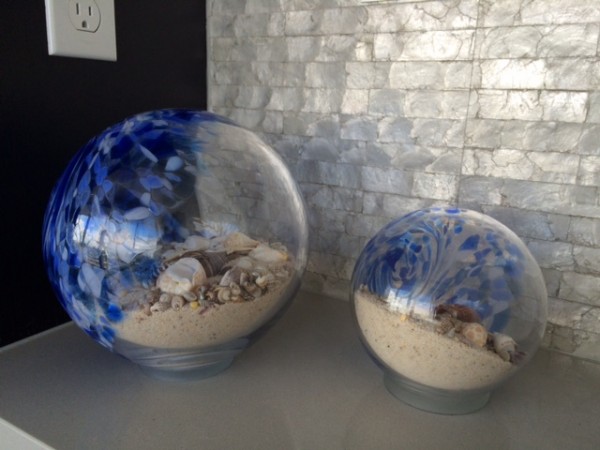 Top Spa offer SPA BUNDLES as well, so if you have the time, book one of their journeys for an experience that includes your treatment, tapas, and wine from Wine-O (also located at the La Concha Hotel and Spa). I opted for a simple glass of champagne.
LUNCH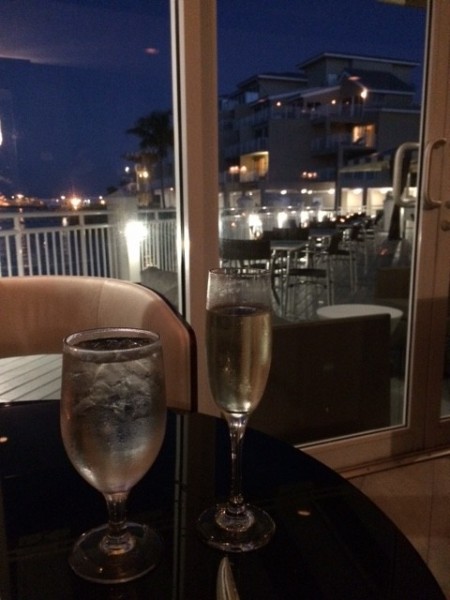 I knew that we'd be visiting a few locations around town, but if you want the ULTIMATE dinner experience, stay on the property because One Duval offers an exciting menu that reflects the season's best available foods. Whether you want an intimate dinner tucked into a romantic corner of the restaurant, or opt to watch the sun set at the southernmost spot in the US from their expansive outdoor deck, the setting is magical and the food sublime. Mr. S was a chef and used to own restaurants in both Providence and Newport, and when he says "the bacon wrapped scallops are the BEST I've ever had" my ears perked up. This is a man who, like "Mikey" can be extremely picky. His usual response when I ask how something tastes is: "it's fine." Fine means passable. I enjoyed a tenderloin that was tender and flavorful, and after an incredible meal, I STILL opted for dessert (we shared). What can I say? I'm a sucker for coconut cake, especially when it's served with vanilla cream and a dark rum caramel sauce. I left a few pounds heavier, and a BIG smile on my face.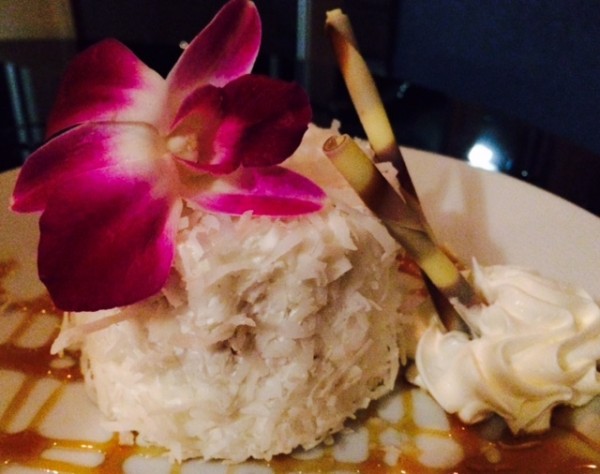 Of course, this was a DOG FRIENDLY trip, and while both One Duval and the HarborView Cafe (I opted for breakfast as I watched the sun dance across the water) both invite dogs to sit at their outdoor dining area, Clem wanted to visit the Islands Dog Bar for some LOCAL flavor. Situated on Front Street (right next to the hotel), dogs can sit out on the porch as patrons drink and dine, and enjoy a cool drink from the bowl of water placed on the floor by your table. A great spot for a night out with good music or to just while away the afternoon.
LIBATIONS
It's quite true that there is no lack of bars in Key West. In a town where it seems that sometimes the bars are the focus, finding a spot that's a little more subdued with something DIFFERENT isn't as easy as you'd think. That was until Wine-O opened in La Concha on Duval. TAKE FLIGHT! Or should I say, order one. With a menu of over 260 wines, you may find it difficult to choose, so why not order a wine flight instead? I opted for a bubbles flight that included Lamberti Prosecco, Paul Cheneau Rosé  Cava, and Gloria Ferrer, Sparkling Wine, all for a mere $12. The decor eclectic, the wine list massive, and the bites will make you want to just sit and stay for an hour or two (or three). The artisanal cheese and fruit or the everything board are incredible.
THREE DAYS and I came back refreshed. But you know me, I left part of me there, so in the word's of Arnold…'I'll be back"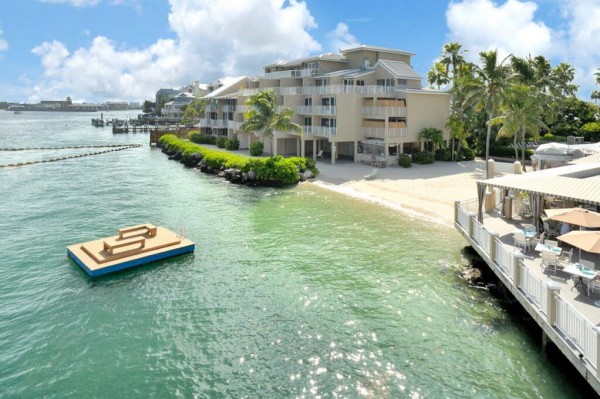 DETAILS