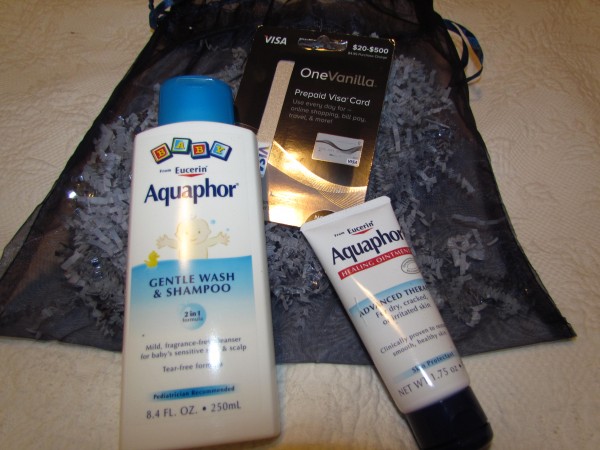 I remember the harsh New England winters all too well. They're the reason that I flew South to Florida. I was tired of shoveling, scraping, heating, slipping, bundling and of course there was the dry skin. You'd think that my avoidance of being outside in the freezing cold would keep me from chapping, but if you've ever heated your house with a wood-stove, or just run out to the car on a freezing cold day you know that it happens QUICKLY.
While I escaped MOST of that by landing in South Florida, the fact remains that I've got dry skin. Exposure to the sun does just as much damage (or more) than my icy life in Providence. There are some things that you just can't escape.
What's a girl to do?
I believe in babying my skin. Why not? You know how soft and smooth your child's skin was when they were young…before the harsh elements got to them? I used to wash Ben in gentle baby wash and use baby shampoo, so doesn't it make sense to baby my OWN skin the same way?
Did you know?
I had NO IDEA that Aquaphor from Eucerin made a 2 in 1 Gentle Wash & Shampoo for baby's (and ME). I always considered them the go-to for healing advanced therapy healing ointments.
I gave it a try
WOW – it certainly was gentle and I love the fact that it's fragrance free. Hubby has VERY sensitive skin, and can NOT use most of the body washes that I buy was able to use it with NO REACTION.  I like the fact that it's got chamomile essence and provitamin B5 – so soothing.
I still LOVE my REGULAR Aquaphor
Of course, I followed it up with my Aquaphor healing ointment. My hands still get dry, so I have to make CERTAIN that I not only put it on in the morning, but I keep a tube of it in my handbag for reapplication during the day. I even use it on my LIPS to keep them soft! It's such a multi-purpose product.
I love the fact
That I can pick up Aquaphor products just about EVERYWHERE that I shop
CVS
Walmart
Target
Walgreens
Rite Aid
and even Amazon.com
Check for a location near you – LOCATIONS
With winter on it's way
How are YOU keeping your skin baby soft?
I received product as well as a gift card to facilitate this review. All opinions are strictly my own.