When you want to make changes to your home, you need to remember that it doesn't have to be something that is big and costly. Some small changes to your home can make a difference to how the place looks. Plus, if you choose to do a lot of things yourself then it can not only save you money, but it can mean that you don't have to rush it and can do it at your own pace. It can also mean that you can really enjoy the experience, rather than living in chaos all at once if you are trying to renovate everything all at once. So here are some of the things that you can do if you want to make some changes to your home, but are looking to do more of a DIY reno.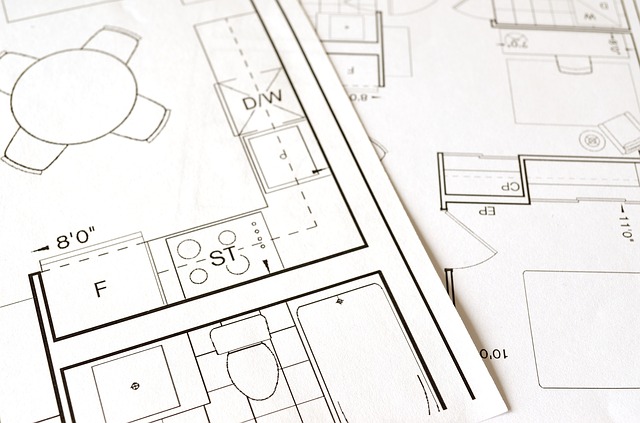 Being realistic is something that can make such a difference when you are making your plans. Your budget can be varied, but the chances are, if you're looking to do-it-yourself, then you will probably have a fairly low budget as the changes will need to be done over time. But

no renovation goes to plan

, as a rule. So it does save you a lot of time and stress if you can account for having a bit of a financial buffer, and have that planned in right from the start.
Doing your research is a must before you start. For starters, there may be some rules and approvals that you have to check with local councils, especially if your renovation looks like it may need some planning permission. From there you then need to look into plenty of home improvement articles and videos to see if you have the skills and know-how to do it all. But you will need to check a few different sources before you get stuck in and do it all.
Knowing where to get your materials and supplies is important too, as you need to get them all in place. So looking into

building material suppliers

and seeing what the costs are, are going to help you to be realistic and make the plans for your renovation or your projects. You might have to order things in, but having them all in place before you start the plans will make everything run much more smoothly.
Think about giving your house a fresh coat of paint as one of the first projects that you could work on. Doing so can make a huge difference in the ambiance of the home, plus, it is also a pretty good time to decide to rearrange the furniture (you'll be moving the furniture away from the walls anyway).
If you have got some old carpet in your home, then, the biggest DIY hack you need is to ask for help. You can do so much of a home renovation on your own or with the support of friends, but it's tone step to improve the look of the rooms is to rip it up. Carpets can be soft, but they harbor a lot of germs, and in terms of style, it is all about having polished floorboards with a rug. Even having polished concrete is something that looks good in homes these days.
Sometimes things like top-rated James Hardie siding that needs a more experienced hand. If you want your home renovation to go off without a hitch, think about getting some advice from the experts. You can do 90% of your renovations without any professional help or advice, but sometimes you do need a little help! It's okay to ask – it doesn't diminish all the hard work that you've put in. In fact, you're going to get far more from your renovation if you ask an expert to jump in and give you a hand. It's worth it to have the best possible outcome for your home renovation this year.